Last Chance to View Learn @ Lunch Session and Complete Member Conference Evaluation
Submitted by

Amigos

on Thu, 2018-05-24 11:42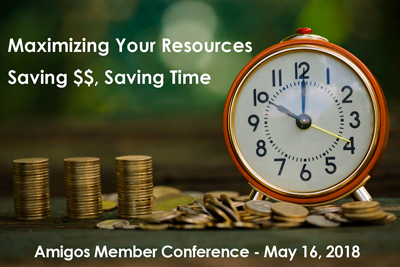 Thanks to all members who attended last week's member conference, Maximizing Your Resources, Saving $$, Saving Time! If you missed it, don't worry! Go to the conference website and click on the archives tab. You will be able to watch recordings of all sessions.
Did you attend the Learn @ Lunch session with presentations from our sponsors and vendor partners, Credo Reference, LexisNexis, Oxford Publishing, Atlas Systems, and BoardDocs? If not, the recordings are available until May 25. Listen, complete our form, and be eligible to win a $250 Amazon gift card. To participate, go to the conference website, click on the "contest" tab and follow the instructions.
How did you like this year's conference? We want to hear from you! Complete the evaluation by clicking here and be entered to win a $50 Amazon gift card.