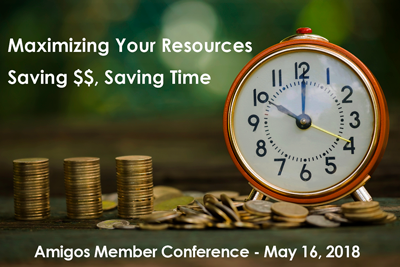 Changes in technology, user expectations, and the economy are redefining the roles and services of libraries and librarians. In response to these transformations, libraries are revising buildings, staffing patterns, collections, services, purchasing practices, technology, and more. Libraries are working smarter to do more with less and librarians are adapting to new and different roles. Our Wednesday, May 16 member conference will address these issues and offer best practices on how you can maximize the resources available at your library.
We would love to showcase our vendors to our members! With the sponsorship, your company will get exposure to libraries of various sizes and types. This year our Learn @ Lunch sponsors will have the opportunity to do a short pre-recorded presentation.
If you have any questions about the conference topic or presenting at an online conference, contact Tracy Rochow Byerly, Chief Programs Officer at byerly@amigos.org or 800-843-8482, ext. 2891.