2018 Amigos Member Conference: Maximizing Your Resources – Saving $$, Saving Time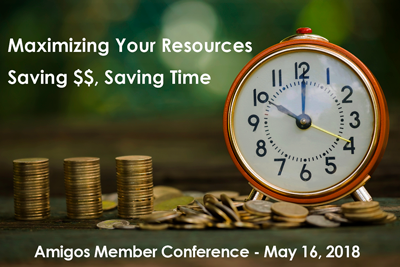 Amigos Members: Admission is free!
Changes in technology, user expectations, and the economy are redefining the roles and services of libraries and librarians. In response to these transformations, libraries are revising buildings, staffing patterns, collections, services, purchasing practices, technology, and more. Libraries are working smarter to do more with less and librarians are adapting to new and different roles. Our Wednesday, May 16 member conference will address these issues and offer best practices on how you can maximize the resources available at your library.
May 16, 2018
9:00 am - 3:30 pm CDT
Online Classroom
United States