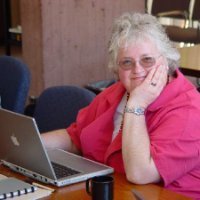 Keynote Speaker:
Diane Hillmann
Session Time:
9:00 - 9:45 a.m. CST
Session Title:
RDA: Context and Relationships
Session Description: The proliferation of bibliographic description standards seems to be offering more chaos than certainty. But how those standards are applied in our new environment is quite different from what we're used to in our comfortable MARC silo. How we think about this new environment can do much to reassure us that it is not as chaotic as it looks. In particular, the development of semantic maps and mapping services will assist us to expand our view of this new environment and reveal the opportunities provided there.
Speaker Bio: Diane Hillmann is currently a partner in the consulting firm Metadata Management Associates. From 1977 to 2008 she was associated with Cornell University Library, as a law cataloger, technical services manager, and manager of authorities and maintenance processes for the Cornell Library's MARC database. She also participated in the Cornell portion of the National Science Digital Library Core Infrastructure as Director of Library Services and Operations between 2000-2005. (http://nsdl.org) Diane was a liaison to and member of MARBI from the late 1980's to 2000, specializing in the Holdings and Authorities formats, which led to her early participation in the Dublin Core Metadata Initiative. She is currently a member of the DCMI Advisory Board, was Vocabulary Maintenance Officer for DCMI from 2011-2013, and was co-Program Chair for the DC-2010 and DC-2011 conferences in Pittsburgh and The Hague. Diane edited (with Elaine Westbrooks) "Metadata in Practice," published by ALA Editions (2004) and she publishes frequently on digital library and metadata issues, particularly in the Metadata Matters blog (http://managemetadata.com/blog/).

Speaker:
Susan Wynne
Session Time:
10:00 - 10:45 a.m. CST
Session Title:
Everyday RDA: Tips for Streamlining RDA Cataloging
Session Description: Has RDA slowed you down? RDA practices may require extra data entry compared to AACR2. There's no shortcut to learning a new standard, but macros and other tools can speed up data entry. Susan will also share favorite resources to simplify life with RDA.
Speaker Bio: Susan Wynne has been the Cataloging & Metadata Librarian at Georgia State University since February 2012. She previously held positions at the University of Wyoming and Columbus State University. Susan has published and/or presented on oral histories, RDA, and the effects of next-generation catalogs on cataloging functions and catalogers.

Speakers:
Nate Cothran and Sarah Beth Weeks
Session Time:
10:00 - 10:45 a.m. CST
Session Title:
RDA or Not, Here We Come!
Session Description: The Bridge Consortium recently worked with Backstage on RDA enrichment for a catalog of 2 million bibliographic records. The colleges continue to add RDA elements to incoming catalog records as part of its regular batch processing with Backstage. Sarah Beth Weeks will tell about the process and relate how the RDA enrichment has affected the library catalog and the user experience. Nate Cothran will take you behind the scenes to look at how the Backstage authority control engine was adapted to facilitate RDA enrichment.

Speaker Bio (Nate Cothran): Nate Cothran is vice president of automation services for Backstage Library Works in Provo, Utah. Sarah Beth Weeks is head of technical services for St. Olaf College in Northfield, Minnesota.
Speaker Bio (Sarah Beth Weeks): Sarah Weeks is Head of Technical Services for the St Olaf College Libraries. She received her MLS from Clarion University of Pennsylvania. She currently serves as chair of the Technical Services Section for the Minnesota Library Association and is co-chair of the MARC Formats Transition Interest Group for ALA. She and her husband are the proud adoptive parents of 4 children, 2 dogs and one cat.
Speaker:
John Attig
Session Time:
10:00 - 10:45 a.m. CST
Session Title:
RDA and the Changing Character of Name Authority Records
Session Description: RDA has changed the character of name authority records. Whereas the traditional authority record was a method of controlling the names used in bibliographic records, the new authority record provides an enhanced description of a person, family, corporate body, work or expression. RDA provides a variety of elements for such descriptions, and NACO policies are encouraging the use of these fields. Thus far, however, there has been little discussion of how to display and index these enhanced descriptions for public use. This presentation describes the new data elements, discusses issues relating to display and indexing, and speculates on the implications of linked data for the creation and maintenance of these new authority records.
Speaker Bio: John Attig is Authority Control Librarian at Penn State University, where he has worked since 1978 and where he currently holds the rank of Distinguished Librarian and serves as acting head of the Cataloging and Metadata Services Department. He has been active in the development and maintenance of standards relating to cataloging, including the MARC 21 formats, AACR2, and RDA. From 2007-2013, he served as the American Library Association's representative to the Joint Steering Committee for Development of RDA.

Speakers:
Bruce J. Evans and Allison Yanos
Session Time:
11:00 - 11:45 a.m. CST
Session Title:
Title: Implementing RDA in a Time of Upheaval
Session Description: The implementation of RDA in the Cataloging and Metadata Unit of the Baylor University Libraries occurred amid much change, both within the unit and the libraries as a whole. Over the course of the past year, staff have undergone a library-wide reorganization, transitioned from the previous ILS to a new library service platform, launched a new web-scale discovery service, and successfully concluded a search for a Metadata and Catalog Librarian, a position the library had been without for over a year.

Despite these disruptions, Evans and Yanos devised and carried out RDA training for both original and copy catalogers in their unit that resulted in only a brief reduction in productivity. In their presentation they will outline their RDA implementation and training strategies, share some of our local policy decisions, address some of the challenges they continue to face in their use of RDA, and discuss what they need to do next. Evans and Yanos' hope is that institutions who have not yet adopted RDA will be able to apply some of Baylor's strategies in their cataloging departments.
Speaker Bio (Bruce Evans): Bruce Evans is the Cataloging & Metadata Unit Leader, and, Music & Fine Arts Catalog Librarian at Baylor University. Before that he was the Music Catalog Librarian at Southern Methodist University.
Speaker Bio (Allison Yanos): Allison Yanos has been the Catalog & Database Maintenance Librarian at Baylor University since Sept. 2006. She earned her MLS from Indiana University.

Speakers:
Annie Wu & Richard Guajardo
Session Time:
11:00 - 11:45 a.m. CST
Session Title:
RDA Is Here: Full Scale Implementation of RDA at UH System Libraries
Session Description: The national libraries of United States started their implementation of RDA on March 31, 2013. University of Houston Libraries decided to take action to ensure a simultaneous implementation of the new resource description standard. Besides incorporating new RDA records into our system, UH Libraries planned to achieve a major goal of retrospectively converting their existing AACR bibliographic records into RDA records.
UH Libraries and three other UH Campus Libraries share the same ILS system. They established a RDA Implementation Task Force with representatives from each of the campus libraries. This presentation will cover their RDA implementation process in systems configuration, vendor collaboration, local policy creation, training, and communication. The presentation will also share the short-term and long-term benefits, challenges, and lessons learned from their RDA implementation.

Speaker Bio (Richard Guajardo): Richard Guajardo is Head of Resource Discovery Systems at the Univ. of Houston Libraries. At UH he was formerly Head of Integrated Library Systems. Richard received his MLIS from the Univ. of Texas at Austin.
Speaker Bio (Annie Wu): Annie Wu is the Head of Metadata and Digitization Services at the Univ. of Houston Libraries. Prior to UH, she was the operations manager at the TIC of Corning Inc. She was also the cataloging supervisor at UNC-Wilmington Library. She earned her MLIS from the UW-Madison.

Speaker:
Heather Lea Moulaison
Session Time:
1:00 - 1:45 p.m. CST
Session Title:
Linked Data and RDA
Session Description: The future of library metadata is at a crucial juncture: with the adoption of RDA, a Semantic Web-friendly encoding scheme is needed. Linked Data has the potential to be that replacement, at the same time increasing the global interoperability of bibliographic and related data in the era of RDA. But what is linked data and why should librarians care? This presentation will explore these topics and more.
Speaker Bio: Dr. Heather Lea Moulaison (http://moulaison.net/) is an Assistant Professor at the University of Missouri's iSchool. Dr. Moulaison teaches Cataloging, Organization of Information, Metadata, and other technology-related courses in the ALA-accredited Masters program, and has written about and presented locally, nationally, internationally, and through ALCTS on linked data and the future of library metadata.

Speaker:
Robert Maxwell
Session Time:
1:00 - 1:45 p.m. CST
Session Title:
What's New? Changes to RDA since its Publication
Session Description: TBD
Speaker Bio: Robert L. Maxwell is a senior librarian at the Harold B. Lee Library, Brigham Young University, where he has chaired the Special Collections and Formats Catalog Department and catalogs special collections and classics materials. He won the 2002 ALA Highsmith Library Literature Award for the book Maxwell's Guide to Authority Work and is the author of a number of other books on cataloging published by ALA.

He has taught cataloging at Brigham Young University and the University of Arizona School of Information Resources and Library Science and has chaired the Bibliographic Standards Committee of the Rare Books and Manuscripts Section of the Association of College and Research Libraries (ACRL). He has been a voting member of the ALCTS Committee on Cataloging: Description and Access, the body responsible for developing official ALA positions on additions to and revisions of RDA.
He is the author of the new book "Maxwell's Handbook for RDA: Explaining and Illustrating RDA: Resource Description and Access Using MARC 21," found at the ALA Store.

Speaker:
Scott Piepenburg
Session Time:
2:00 - 2:45 p.m. CST
Session Title:
AACR2, RDA, GMD: Will Your Users Notice or Care?
Session Description: RDA is a major change in how we think and catalog, particularly since our "legacy" systems will have to accept both AACR2 and RDA records. How has a system accepted both "pure" AACR2 and RDA records as well as "blended" recorded that incorporate parts of AACR2 and RDA into them, and how do users perceive these records, particularly the lack of a GMD?
Speaker Bio: Scott Piepenburg is currently Head of Cataloging at Valdosta State University in Valdosta Georgia. His prior experience includes the position of Cataloging Coordinator at the University of Wisconsin—Stevens Point and District Cataloger/System Administrator for the Dallas Independent School District where he was instrumental in bringing up the initial DALLINK project, the first large-urban union catalog in the United States. His work experience includes work at Hampton University, a HBCU in Virginia as well as Vincennes University in Indiana. Not limited to only working in libraries, he has worked at such vendors as EBSCO, Infotrieve, and Follett Software, being one of the developers of the original Alliance+ product and the Unison software product which served as the basis for the current Destiny product.
Scott is the author of the popular Easy MARC series as well as articles on the future of library automation, the history of disc-based recording technology and the role of cataloging AV materials for school and public libraries. He has lectured around the United States on the topics of cataloging in general and authority control in particular and considers himself an "authority control junkie." He is currently working on a transition guide from AACR2 to RDA as well as editing a book on digital archives. His other library-related interests include net neutrality where he is working on an article for The Objective Standard as well as the role of Objectivism in library collection development and digitization costs and archival concerns. He recently spoke at ALA on the role of FRBR in library system design but no longer has AACR2 as his license plate number, updating it to something more relevant.

Speakers:
Linda Gabel and Roberta McDonald
Session Time:
2:00 - 2:45 p.m. CST
Session Title:
Coming in for a Landing: RDA at OCLC
Session Description: "Coming in for a Landing: RDA at OCLC" is designed to give you general OCLC RDA facts, figures, and policies for those who are cataloging on OCLC or are using OCLC records in their local system. In addition, you will hear how the Contract Cataloging staff at OCLC prepared for, and converted their workflows to switch to RDA.

Speaker Bio (Roberta McDonald): TBD
Speaker Bio (Linda Gabel): TBD







Speakers:
Emily Dust Nimsakont
Session Time:
2:00 - 2:45 p.m. CST
Session Title:
The Reality of RDA: How Public Libraries Have Adapted to the Change
Session Description: When it comes to implementing RDA, public libraries face some different challenges than those confronted by academic institutions and special libraries. Now that the national libraries' implementation date has come and gone, how are public libraries dealing with the new cataloging code? This session will explore the ways in which RDA has affected public libraries' cataloging practices and the issues these libraries have encountered along the way. It will also provide public librarians who have not yet implemented RDA with suggestions of things to keep in mind during implementation.
Speaker Bio: Emily Dust Nimsakont is the Cataloging Librarian at the Nebraska Library Commission. In addition to cataloging the NLC's collection, she provides cataloging-related training to librarians across Nebraska. She is also an adjunct instructor of cataloging classes for the University of Missouri-Columbia and the University of Nebraska-Omaha. She holds a master's degree in library science from the University of Missouri-Columbia and a master's degree in museum studies from the University of Nebraska-Lincoln.

Speaker:
Angela Kroeger
Session Time:
3:00 - 3:45 p.m. CST
Session Title:
The Buzz about BIBFRAME
Session Description: BIBFRAME is the Library of Congress's latest effort to develop a replacement for MARC. But why does MARC need to be replaced? What exactly is BIBFRAME? How does it, or doesn't it, align with the Functional Requirements for Bibliographic Records? How does it fit with RDA? What kinds of things become possible with BIBFRAME and RDA together, which aren't possible in the MARC/AACR2 environment? What might the future of bibliographic control hold? This session attempts to provide answers to these and other questions surrounding BIBFRAME.
Speaker Bio: Angela Kroeger started at the Criss Library at the University of Nebraska at Omaha in 1995. After a year in Circulation and another year in Reference, she made her way to Cataloging, where she happily served for 16 years. In the beginning, her Cataloging duties mostly centered on maintaining authority control; by the end, she was focused on original cataloging of videos and realia in RDA. She believes that MARC encoding is both magnificently simple and astonishingly complex, and does not consider those views to be contradictory. In summer 2013, she transferred into Archives and Special Collections, to serve as the assistant to the Archivist. Although the duties of her new job leave her little time for cataloging, she maintains an interest in RDA, BIBFRAME, and the future of technical services. She is presently working toward a Master's degree in Library and Information Science through the University of Missouri.