Speakers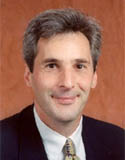 Keynote Speaker: John Carlo Bertot, Professor and co-director of the Information Policy & Access Center (iPAC) in the University of Maryland College Park iSchool
Session: The Changing (or not) Information and Telecommunications Policy Landscape: Implications for Libraries
Time: 9:00 am
Session: From ensuring privacy to net neutrality to online piracy to filtering to digital inclusion to an open and transparent government, the information and telecommunications policy landscape is one that is undergoing change -- or should -- that has implications for libraries, library services, and how libraries interact with their communities. The existing information and telecommunications policy legislative and policy infrastructure is rapidly becoming obsolete for emerging and rapidly adopted technologies. But more significantly, proposed solutions by Congress, the Federal Communications Commission, and others are creating potential barriers to libraries by promoting changes to copyright, privacy, and common carrier requirements. Conversely, inaction by Congress and others in such critical areas as Title 44 reform is impacting the future of the Federal Depository Library Program. This presentation discusses selected policy issues, proposed legislation, and needed reforms and their consequences for libraries.
Bio: John Carlo Bertot is Professor in the College of Information at Florida State University. He also serves as associate director of the Information Use Management and Policy Institute in the School. Bertot teaches and conducts research in the areas of information and telecommunications policy, with an emphasis on the planning, development, and evaluation of e-government services. Bertot's interests include the nexus of government technologies and policy issues such as access to and dissemination of government information, privacy, security, and participatory democracy. Bertot serves as editor of Government Information Quarterly, an international journal of policy, practice, and management, and co-editor of Library Quarterly, the longest running information science journal in the United States.
---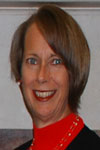 Speaker: Anne Prestamo, Oklahoma State University Libraries
Session: WiFi Access in Libraries: Issues and Policies
Time: 10:00 am
Session: Recent research from ALA and the Gates Foundation found that 86% of public libraries nationwide now offer WiFi Access. The same is true of an ever increasing number of academic libraries. Does your library have a policy specific to WiFi access and use? If not, should there be such a policy?
The session will also look at some ethical questions that may arise from being a wireless provider. Finally, the session will include some secondary issues that may arise regarding availability of supporting services and resources.
Bio: Anne is Associate Dean for Collection & Technology Services and the Claud D. Kniffin Professor of Library Service and Education at the Oklahoma State University Libraries. She received her undergraduate degree from Kent State University, her MLIS from the University of Wisconsin–Milwaukee, and doctorate from Oklahoma State University. A significant portion of her responsibilities focus on evaluation and implementation of electronic services and resources. She has garnered a reputation for thoughtful and creative risk-taking as she works diligently to deploy emerging technologies to enhance the user experience. The value of the relationships that she has built has been evidenced by numerous invitations to participate in focus groups and beta tests for new products and platforms.
---

Speaker: Gloria Meraz, Texas Library Association
Session: Shaping and Responding to Government Technology Policies
Time: 10:00 am
Session: Learn how technology-related government policies (at the local, state, and national level) are developed and how libraries cope with enacted changes. Knowing how to identify and interpret policies that affect you isn't always a straightforward process. Find out how to influence policy as it is being formed, deal with the final regulation, and amend unfavorable policies in the future.
Bio: Gloria Meraz is director of communications for the Texas Library Association, where she oversees government relations, publications, and public relations. She has coordinated statewide efforts to promote libraries and librarians, secure funding for library programs, and implement policies that support effective and open public access to information. She holds a BA from Baylor University and an MLIS from the University of Texas at Austin. Meraz has previously worked at the National Museum of American History in Washington, the Armstrong Browning Library, and the University of Texas at El Paso.
---


Speakers: Rhoda Goldberg and Michael Saperstein, Harris County Public Library
Session: Public Libraries and Technology: It is the best of times; it is the worst of times
Time: 11:00 am
Session: The new technologies present public libraries with great opportunities for enhanced and expanded service. These technologies also present challenges in terms of acquisitions, licensing, changes in publisher policies and the constant changes in hardware and software.
Bio: (Rhoda Goldberg) Rhoda Goldberg is currently the director of the Harris County Public Library (HCPL), a system of 26 branch locations serving one of the largest urban counties in the United States. She has been affiliated with HCPL in various positions, e.g., Acquisitions Coordinator, Assistant Library Director, as well as Library Director. In addition to leading a large, community-focused, multicultural organization, Rhoda brings experience from both the Texas Library Association and the American Library Association in areas dealing with e-government and legislation and public libraries.
Bio: (Michael Saperstein) Mike Saperstein has been the Multimedia Selection Librarian at Harris County Public library since 2008. A large part of his responsibilities are selecting eContent and support/troubleshooting for the HCPL Digital Media Catalog. Prior to 2008, he worked at the Pasadena Public library where he was the head of the teen department from 2003-2006, and then head of the adult and teen departments from 2006-2008. Mike holds an MLIS degree from the University of Texas at Austin.
---

Speaker: Rachel Vacek, University of Houston Libraries
Session: Overcoming the Challenges to Creating a Single Online User Experience
Time: 11:00 am
Session: The modern library web environment consists of multiple content sources and applications that perform essential functions that often overlap and could potentially create a fractured user experience. For example, content in a library's website may be replicated in LibGuides, blogs, a knowledge base, or even a course management system like Blackboard. Search functionality in a discovery platform may be replicated in a federated search tool or the ILS OPAC. What's even more challenging is that all these tools might be managed by different departments within your library. This presentation will highlight the technical and political challenges to building a single web experience for users and really focus on how to overcome these challenges.
Bio: Rachel Vacek is the head of the Libraries' Web Services Department and manages the Libraries' virtual presence and many other web-based services. She presents regularly at national conferences like Internet Librarian, ALA, the LITA National Form, and has been invited to speak on open-source technologies, Drupal, emerging web technologies, mobile devices, encouraging innovation, the future of libraries at both regional and national conferences. She is very active within her profession and was a 2007 ALA Emerging Leader. She also loves playing modern board games and World of Warcraft.
---

Speaker: Dr. Julie Beth Todaro, Dean, Library Services, Austin Community College
Session: Academic Libraries: Policy Initiatives Leading Change in Access and Delivery
Time: 11:00 am
Session: Today's academic libraries must track and assess impact and consequences of national/state/local legislation and policies to determine both preferred and required changes in providing services and resources in both in-person and digital/virtual technologically-driven workplaces today.
Librarians must establish practices for keeping up with legislation and legislative initiatives as well as for reviewing internal and external operating policies and procedures.
Bio: Dr. Julie Todaro has been a librarian for over 35 years and is a frequent presenter for all types of libraries, library supporters and in diverse areas of librarianship. Todaro is currently the Dean of Library Services of Austin Community College in Austin, Texas, a 45k student institution with eight campus libraries, five library extension sites and is currently building three additional campus libraries.
Todaro is currently president of Texas Council of Academic Librarians and is past president of both the Texas Library Association and the Association of College and Research Libraries. She has served on eight ACRL, ALA and TLA presidential program committee's and was most recently co-chair of immediate Past-President Camila Alire's ALA Frontline Advocacy Initiative. In addition, Todaro has chaired or served as a member of TLA's Legislative Committee for the past ten years.
Todaro was selected as one of the '2005 Profiles in Power' by the Austin Business Journal (2005), and was awarded a Library Administration and Management Association (LAMA)Certificate of Recognition for her work on the "Truth is Out There" Column, (2004) for LAMA's national journal. Julie was also awarded the YWCA's Austin Educator of the Year Award, (1999), and was the Texas Library Association's Librarian of the Year, (1996).
Her publications include the 2009 Government Institute's monograph Emergency Preparedness for Libraries; the 2007 Neal-Schuman monograph Training Library Staff and Volunteers to Provide Extraordinary Customer Service; the "The Truth is Out There," LAMA Journal (LAMA), Quarterly Column, 1997 to present; and the "Nothing But Net," Community and Junior College Libraries (Haworth), Quarterly Column, 1996 to present. Her publications in progress include "The Perfect Mentor" and "Critical Incidents" to build on her focus on and interest in emergency preparedness.
---

Speakers: Bryan Beaty & Edward Smith, Decomplexification.com & The Abilene Library Consortium
Session: The Cloud: De-mist-ified
Time: 1:00 pm
Session: The cloud isn't new. Cloud applications have been around for more than 10 years. We just didn't need them until now.
Technology has grown so complex that it is almost impossible for a small organization, to properly support their business critical applications. Unexpected disasters, cost overruns, and constant downtime are just a few symptoms of a poorly managed technology infrastructure. It isn't your IT Manager's fault. It just isn't possible to hire one person with all the knowledge required to keep things working properly.
Cloud applications provide organizations with the same technology they use now but do not require much, if any, technology expertise to maintain. Learn how the Abilene Library Consortium and other organizations have improved efficiency, reduced costs, and been better protected from disasters using cloud applications.
Bio: (Bryan Beaty) Bryan Beaty has 15 years experience aligning technology with business processes. He has worked in public education, not-for-profit, and corporate environments as both a manager and consultant. After growing frustrated with the ever growing complexity of small business technology, he started Decomplexification, a consultancy helping small businesses find technologies and processes that are both cost effective and simple to use.
Bio: (Edward Smith) Eddy Smith is the Executive Director of the Abilene Library Consortium. He has worked various information management positions in corporations, public and academic libraries, and consortia for 20 years.
---

Speaker: Bruce Bailey, U.S. Access Board
Session: Section 508 Policy, Requirements and Refresh
Time: 1:00 pm
Session: Bruce Bailey of the United States Access Board will talk about the accessibility requirements of Section 508 of the Rehabilitation Act, how those standards are being updated, and why accessibility to individuals with disabilities is important for libraries.
Bio: Bruce has been working full time in the area of computer accessibility for twenty years. The presenter has been closely following WCAG since before that name was settled upon and is currently a member in good standing with the W3C WAI guidelines working group. For the past seven years the presenter has been working for a Federal agency testing software and websites for conformance to the 508 accessibility standards and has been closely following the work of the TEITAC committee since its inception. The presenter currently provides assistance and training on the accessibility of Information and Communications Technology.
---

Speaker: Jeremy York, HathiTrust
Session: HathiTrust: Issues and Challenges in Preserving the Published Record
Time: 1:00 pm
Session: Large-scale digitization efforts that libraries have engaged in over the last several years in partnerships with Google and others have given libraries the ability to preserve and provide lawful access to their collections on an unprecedented scale. This session will review some of the questions and challenges that large-scale digitization has raised, and issues that libraries, particularly those participating in a large collaboration known as HathiTrust, face in using the digital copies to further scholarship and research.
Bio: Jeremy York has been the project librarian for HathiTrust since its launch in 2008. His primary duties include project coordination among the partnership, maintainence of HathiTrust's informational web site, and activities surrounding new partners and partnership contracts. Jeremy received a bachelor's degree in history from Emory University and a Master of Information Science from the University of Michigan, with a specialization in archives and records management. He has more than ten years experience in libraries, working in areas of course reserves, archives and special collections, and information technology.
---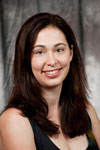 Speaker: Nina McHale, Arapahoe Library District
Session: Evaluating Library Resources for Accessibility
Time: 2:00 pm
Session: Just how accessible IS your library's online presence? What's the best way to evaluate the whole thing--not just the web site, but the catalog, the discovery layer, electronic reserves, inter-library loan, and other tools that are all used together? And how can you correct problems that you find in your evaluation? Get the answers to these questions and tips for using freely available accessibility evaluation tools.
Bio: Nina McHale is Assistant Systems Administrator at the Arapahoe Library District in Englewood, Colorado. She has experience in systems and reference, and prior to arriving at Arapahoe, she held academic positions at the University of Colorado Denver, Georgetown University, and Howard Community College. She holds a joint MA/MSLS in English and Library Science from The Catholic University of America. Her research interests include open source web applications for libraries, virtual reference, usability and user-centered design, web accessibility, knowledge management in libraries, metasearch technologies, and emerging technologies in libraries. She has presented nationally on these and other topics at ALA Annual and Midwinter, the LITA National Forum, Computers in Libraries, Internet Librarian, and Reference Renaissance.
---

Speaker: Sarah Houghton, San Rafael Public Library
Session: Content Frustration: Effects of DRM, Copyright, and Licensing
Time: 2:00 pm
Session: Digital content licensing is confusing at best for consumers and for library purchasers. Authors, musicians, and filmmakers create content, and people want to consume that content. In the middle, though, are publishers and content aggregators which add rules of use to digital content that differ from the rules of use for the same content in a physical format. How can libraries successfully navigate this web of difficulty and advocate for our users? This session covers the basics of copyright law as it applies to digital content as well as the impact of licensing/terms and conditions from different content providers and publishers. Find out how all of this legalese affects the implementation of digital rights management technology on both consumer and library licensed digital content. You will also learn a bit about piracy and resources for breaking digital rights management for legal backup copies. Come away with a toolkit to explain complicated rules to coworkers and users.
Bio: My name is Sarah Houghton and I am working as the Acting Director for the San Rafael Public Library (California), a two library system serving our town of 60,000. And, of course, I write this Librarian in Black blog website thing which has been around for about 8 years.
I have worked in libraries for the last 15 years, as a librarian for 10. I've worked with state and national library advocacy organizations including Infopeople, California Library Association, American Library Association, and the Library and Information Technology Association–including a three-year stint as a member of LITA's Top Technology Trends Committee and working on the OITP eBooks Taskforce). I was named a Library Journal Mover & Shaker as a Trendspotter in 2009. I speak internationally at live and online events for libraries and other institutions.
I am a big technology nerd and I believe in the power of libraries to change lives. Combined, they make a fearsome cocktail.
I received my MLIS from the University of Illinois-Urbana Champaign and an MA in Irish and English Literature from Washington State University.
---

Speaker: Anna Wyatt, University of Oklahoma
Session: Licensing and contract issues in libraries
Time: 3:00 pm
Session: Electronic information must be acquired through a license. These licenses are drafted by vendors who have an interest in curtailing fair use rights and restricting access to the materials by narrowly defining who our patron may be. Libraries need to take an active role in negotiating these licenses to ensure that the library can continue to provide their patrons with quality services such as interlibrary loan and electronic journal access with copying and printing privileges. Libraries need to ensure that the licenses allow access to all their patrons, including walk-ins and distance learners. They need to be aware of their rights under the Copyright Act and protect fair use rights as well as archival rights. And libraries need to ensure that they negotiate for archival rights to ensure future access to all current electronic information.
Bio: Anna Wyatt is the Rare Books Cataloger at the University of Okahoma Bizzell Library and a resource person for copyright concerns within that library. She has a J.D. from the University of Oklahoma College of Law and an M.L.I.S. from the University of Oklahoma School of Library and Information Science. She is a licensed member of the Oklahoma Bar Association.
---

Speaker: James Werle, Internet2 K20 Initiative
Session: Unleashing the power of advanced R&E networks in libraries
Time: 3:00 pm
Session: Learn how Internet2 and the global fabric of not-for-profit research and education networks are helping remove bandwidth constraints so public libraries and other community anchor organizations can make new technologies, learning experiences and community collaborations, rich educational content, and workforce development opportunities a reality for people in their community no matter where they're located.
Bio: James Werle serves as the Director of the National Internet2 K20 Initiative which brings together Internet2 member institutions and innovators from public libraries, primary and secondary schools, colleges and universities, and museums to extend advanced broadband-enabled technologies, applications, middleware, and content to all community anchor institutions, as quickly and connectedly as possible. James began his career as a Peace Corps Volunteer teaching physics and building a library and science lab in the small Central African nation of Malawi. He also worked at the University of Washington for 8 years where he helped launch the Washington Digital Learning Commons, a statewide K-12 online learning consortium, and led numerous educational partnership and learning technology efforts. He holds a BA in science education and a Masters Degree in Library and Information Science from the Ischool at the University of Washington.
---

Speaker: John Palfrey, Harvard Law School Library & Berkman Center for Internet and Society
Session: Digital Public Library of America
10:00 am
Bio: John Palfrey is Henry N. Ess Professor of Law and Vice Dean for Library and Information Resources at Harvard Law School and a faculty director of the Berkman Center for Internet & Society at Harvard University. He is the co-author of "Born Digital: Understanding the First Generation of Digital Natives" (Basic Books, 2008), "Access Denied: The Practice and Politics of Internet Filtering" (MIT Press, 2008), and "Access Contested: The Shaping of Power, Rights, and Rule in Cyberspace" (MIT Press, 2010), among others. His research and teaching is focused on Internet law, intellectual property, and international law. He practiced intellectual property and corporate law at the law firm of Ropes & Gray. He is a faculty co-director of the Berkman Center for Internet & Society at Harvard University and was formerly its executive director. Outside of Harvard Law School, he is a Venture Executive at Highland Capital Partners and serves on the board of several technology companies and non-profits. John served as a special assistant at the US EPA during the Clinton Administration. He is a graduate of Harvard College, the University of Cambridge, and Harvard Law School. He writes a blog at http://blogs.law.harvard.edu/palfrey/.
---

Speaker: Edward Betts, The Open Library
Session: Internet Archive
2:00 pm
Session: TBA
Bio: Edward Betts is a software engineer at the Internet Archive.
He has a Computer Science degree from the University of East Anglia in the UK, he also studied at the University of Colorado at Boulder. Edward specializes in big data, and search. Edward has been with the Internet Archive for over 4 years, mostly working on the Open Library project.


---