Changing Standards, Local Choices: Navagating the Current Cataloging Landscape - speakers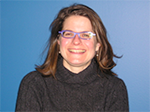 Follow @abugseye
Speaker: Nettie Lagace - NISO (National Information Standards Organization) - nlagace@niso.org
Session Time: 10:00 - 10:45 a.m. CST
Session Title: NISO Metadata Recommendations for the E-Book Supply Chain and Audio & Video Information Space
Session Description: Among its many standards projects, NISO has organized two working groups to address improvements in metadata creation, communication, and integration for scholarly resources: for e-books and audio and video materials. In neither case is there a single authority for metadata and the varied stakeholders (libraries, publishers, supporting vendors, preservation entities, etc.) encompass a wide range of requirements for their applications, to the eventual detriment of metadata consumers and end users. NISO invites varied stakeholders into a neutral forum to engage with each other and build consensus around solutions to mutual problems.
The first working group, studying the e-book space, has analyzed the activity of multiple stakeholders in the e-book supply chain, which creates and manages metadata in a highly fragmented process. Its recommendations, newly published by NISO, address pain points by illuminating the "crevices" that each stakeholder group generates, to aid partners to carry out their own functions and share metadata with each other effectively, correctly, and comprehensively. The second working group is seeking to improve collaboration and interoperability between organizations and systems in the area of video and audio media, which in recent years have been quickly integrated into learning spaces.
Discovery and integration demand rich metadata for these materials, but current metadata recommendations do not encompass properties needed for effective compatibility between systems. This project is analyzing existing metadata standards and models against a wide variety of use cases to develop guidelines to improve sharing of bibliographic, administrative, technical and semantic metadata supporting varied stakeholder objectives. Its draft recommendations are available for public comment.
Speaker Bio: Nettie Lagace is the Associate Executive Director at NISO, where she is responsible for facilitating the work of NISO's topic committees and development groups for standards and best practices, and working with the community to encourage broad adoption of this consensus work. Prior to joining NISO in 2011, Nettie worked for a library software vendor, where she served for 11 years as project training librarian and product manager. She holds a M.I.L.S. from the University of Michigan.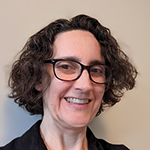 Speaker: Denise Soufi - University of North Carolina at Chapel Hill - dsoufi@email.unc.edu
Speaker: Sarah Theimer - University of New Hampshire - sarah.theimer@gmail.com
Session Time: 10:00 - 10:45 a.m. CST

Session Title: Introducing Open Cataloging Rules: The Freely Available Cataloging Code Alternative to RDA

Session Description: The Open Cataloging Rules (OCR) project was initiated in 2019 by Amber Billey of Bard College, to create open access cataloging rules for the cataloging community. OCR is needed because even metadata experts find RDA difficult to comprehend, plus it requires a subscription to access and is priced outside the reach of many practitioners and institutions. The library community needs an openly available practical alternative, with concrete guidelines and models for describing library resources so that catalogers can efficiently accomplish their work.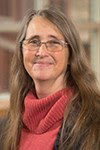 This presentation will describe the mission and current accomplishments of OCR. We will first explain the cataloging principles of the project. Then we will outline the work of the OCR Core Committee: developing an element set, comparing rules from a variety of cataloging codes, and setting up an appropriate platform for publishing the final project. We hope to inspire the cataloging community with the power of open access!
Speaker Bio: Denise Soufi has been a member of the Open Cataloging Rules project since its genesis in 2019 and its co-leader since January 2021. She is currently the Metadata Librarian for Middle Eastern Languages & Special Collections at UNC-Chapel Hill.
Speaker Bio: Sarah Theimer joined the Open Rules Cataloging project in 2021. As the Cataloging and Metadata Librarian, she leads the Information Access Program at the University of New Hampshire.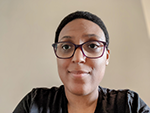 Speaker: Tiffany Henry - University of North Carolina-Greensboro - tnhenry@uncg.edu
Speaker: Alyssa Nance - University of North Carolina-Greensboro - manance2@uncg.edu
Speaker: Anna Craft - University of North Carolina-Greensboro - arcraft@uncg.edu
Session Time: 11:00 - 11:45 a.m. CST
Keynote Session Title: Getting Started With Critical Cataloging
Session Description: Library cataloging has traditionally been directed by standards and structures that have not necessarily reflected - or even included - perspectives from or respectful descriptors for many marginalized individuals and groups. Critical cataloging practices offer metadata and cataloging personnel ways to address some of these inequities as well as a way to provide more accurate and respectful descriptions in bibliographic data and catalog search systems.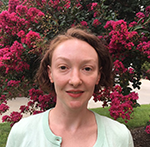 This presentation will offer an introduction to critical cataloging and demonstrate its relevance to and potential impact on library personnel and users in contexts including name authority files, classification, subject headings, alternative vocabularies, and other aspects of resource description. Presenters will offer perspectives as learners, not experts, in this area. They will discuss their institution's exploration of critical cataloging in ongoing conversations, development of local workflows, and projects, including updating Cutter numbers and the reparative cataloging of a digital collection of public domain sheet music. The discussion of local critical cataloging projects will also address the challenges associated with taking on new initiatives during an increasingly demanding time of limited resources. This session will offer resources and potential starting points for attendees to think critically about their own metadata and cataloging work. It will also offer guidance about incorporating critical cataloging practices and concepts into the workplace.
Speaker Bio: Tiffany N. Henry (she/her) is the Discovery Cataloger and assistant professor at UNC Greensboro. Her primary duties include cataloging, metadata wrangling, and supporting UNCG's institutional repository. Her research interest includes critical cataloging and inclusive metadata.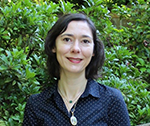 Speaker Bio: Anna R. Craft (she/her) is an associate professor at UNC Greensboro, where she serves as Coordinator of Scholarly Communications in the University Libraries. She coordinates institutional repository services, supports users of UNCG's open access journal installation, provides scholarly communications training and development opportunities for students and faculty, and works collaboratively with personnel in and beyond Technical Services to ensure that the libraries' resources are discoverable and available for patrons worldwide.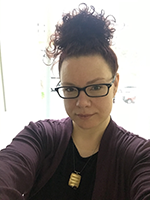 Speaker: Jamie Kutzuba - ExLibris - jamie.kutzuba@exlibrisgroup.com

Session Time: 11:00 - 11:45 a.m. CST

Session Title: The Need for an Open Metadata Platform

Session Description: There is a strong correlation between good metadata and the ability of library users to find the materials they need. Much effort has been invested by the community to find the right technology to create metadata records in an effective way. Currently this task takes up a lot of library resources. In addition, the current metadata systems used by most libraries do not connect them to the wider world of search engines.
In this session we will review a new metadata platform by Ex Libris that is planned as a free, open, community-based platform that will provide high-quality records in an efficient way and will support both existing and next-gen formats. Attend this session to learn about this new revolutionary platform to share metadata openly with the community and make the library collections accessible in an effective way with a modern experience.
Speaker Bio: Jamie Kutzuba is a Product Manager at Ex Libris. As a former Systems Librarian, Jamie has over 10 years of experience working with libraries and the library software industry. Jamie loves speaking with librarians about their current workflows in order to design impactful and future-facing solutions.
Facilitator: Emily Nimsakont - nimsakont@amigos.org
Session Time: 1:00 - 1:45 p.m. CST
Session Title: Conversation About Cataloging Standards
Session Description: As we are all aware, cataloging standards are in a state of flux. The new RDA Toolkit is changing how we think about our content standards, and BIBFRAME is on the horizon as a new encoding standard. In addition, many libraries have implemented less traditional metadata projects that require the development of local standards. Attend this "unconference" session to chat with your fellow conference attendees about national trends, local projects, and the sessions you've attended at this conference so far. Breakout rooms will be employed to allow for meaningful interactions between participants.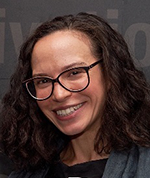 Speaker: Melissa Parent - RDA: Resource Description and Access - melissa.parent@rdatoolkit.org
Session Time: 3:00 - 4:00 p.m. CST
Session Title: Closing Keynote - The end is not nigh! Carrying on with the new RDA
Session Description: The shift from AACR2 to RDA created changes in everyday cataloguing and authority work and thus came with great fanfare. The shift from the original RDA to the new RDA creates less change in everyday cataloguing practice but does create a change in how we talk about our data and how we interact with the new RDA Toolkit. However, as cataloguing practitioners, you already understand and apply many of the concepts of the new RDA. This Amigos keynote presentation will show you how that's true (except for fictitious entities when it comes to authority work) and will give you the confidence you need to engage with the new RDA and RDA Toolkit.
Speaker Bio: Melissa Parent is a 'born to catalog' librarian who has held cataloging, cataloguing supervision and metadata coordination roles throughout her career. She's been involved in RDA implementations since 2013 and since 2019 has been part of RDA development through membership on the RDA Steering Committee. In her current role, she is leading the implementation of the new RDA at the State Library of Victoria (Australia) and is working closely with catalogers to develop application profiles and policy statements. She has no illusions about the challenges that catalogers and cataloging agencies face in implementing the new RDA, and is particularly interested in helping all catalogers and copy catalogers engage with the new RDA with the confidence that they deserve as professionals.