Call for Proposals - Facing the Future of Resource Sharing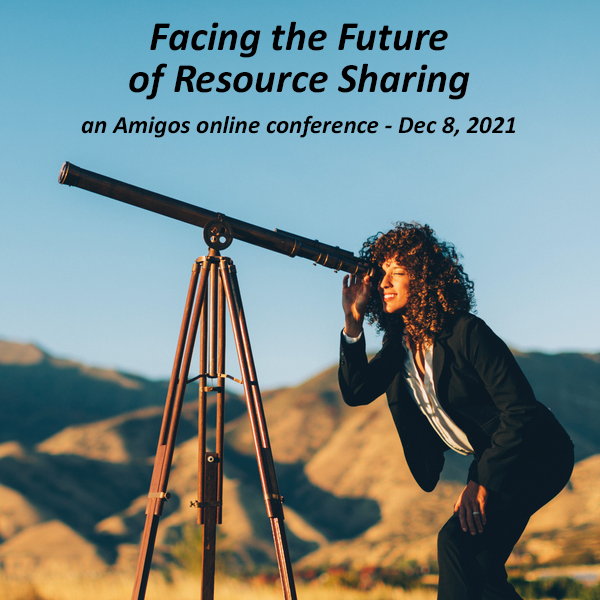 Amigos Library Services is taking a closer look at the future of resources sharing on December 8, 2021. Join Amigos as a presenter for Facing the Future of Resource Sharing. We will take a closer look at the future of resource sharing, what new initiatives are on the horizon, and how we can provide our patrons with better access to library collections and services outside of our building.
Potential topics include:
Licensing and purchasing models
Digital lending models and licensing
New initiatives that include EDI, digital and hardcopy lending
Cooperative acquisition and cataloging
User experience and user needs of resource sharing
Enhanced workflows
Trends in resource sharing
Electronic reserves and document delivery
Responding to new community needs in resource sharing
And more!
Please submit your proposal below by October 7, 2021. Tell us your story and share what attendees can expect to learn from your presentation. Amigos staff will provide all the training for our platform and full technical support during your presentation. All sessions are 45 minutes with time for questions and answers.
For more information about this conference, contact Jodie Borgerding, borgerding@amigos.org or (972) 340-2897.