2017 Amigos Annual Member Conference - speakers
Wednesday May 10 Sessions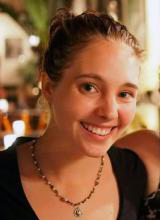 Keynote Speaker:
Gennie Gebhart
Session Time: 10:00 - 11:00 a.m. CDT
Session Title: Opening Keynote - What Librarians Need to Know to Protect Users Digital Privacy and Security
Session Description: Gennie Gebhart of the Electronic Frontier Foundation (EFF) is a researcher and advocate for EFF, her work revolves around the conviction that, as access to information technologies expand and become more complex, so do threats to user security and privacy. Her keynote address will speak to the security and privacy implications of "fake news" and how libraries are positioned to help protect users in that realm.
Speaker Bio: Gennie does research and advocacy for the Electronic Frontier Foundation on consumer privacy, surveillance, and security issues. Her work revolves around the conviction that, as access to information and communication technologies expands and becomes more complex, so too do threats to user security and privacy. Her past work and research has explored zero-rating in Ghana, mobile access and technology terms in Burma, public internet access in Laos, and Internet censorship in Thailand. Gennie earned a Master of Library and Information Science degree from the University of Washington (UW). While at the UW, she also co-founded and co-led a university-wide Open Access initiative.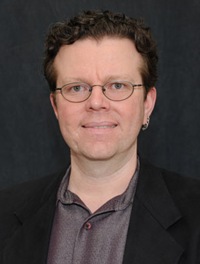 Speakers:
Travis Teetor and Anna Streight
Session Time: 12:30 - 1:30 p.m. CDT
Session Title: Laser Cutters in Libraries: a Case Study at the University of Arizona
Session Description: After the success of the University of Arizona Library's 3D printing service, we have sought out new technologies and services we can provide for users to support their projects and coursework. Toward that end, the library's maker space acquired a laser cutter and developed a service model to offer low cost cutting and engraving services. This presentation will address how laser cutters are being used in education along with the process we went through to get from initial idea to functioning service. Highlights include challenges faced, staffing and production workflows and budgets, training and certification processes, safety considerations, and our plans for the future of the service.


Speaker Bio: Travis Teetor is the Manager of Technology at the University of Arizona Libraries where he has worked for the past 18 years. His primary responsibilities include implementation of emerging technologies, co-leading the library's maker space, project management, and strategic planning. Travis also a background in systems requirements analysis, software beta testing, and 6 sigma process improvement.
Speaker Bio: Anna Streight is a Library Information Associate, Sr. at the University of Arizona libraries where she has worked in a variety of roles since 2013 after receiving her MLS from the same institution in 2012. Since the beginning of 2016, she has worked with  library and campus partners on developing and growing the iSpace, the library's makerspace. She is a passionate supporter and participant in the maker movement and works to supply the cutting edge technology and other tools necessary to inspire creativity and innovation in the university community.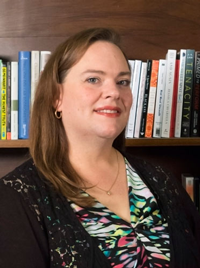 Speaker:
April Roy
Session Time: 12:30 - 1:30 p.m. CDT
Session Title: Creating Healthy Communities One Starfish at a Time
Session Description: As we strive to meet the unique needs of our communities, librarians are being asked to provide services that have traditionally been outside of our scope. This outside the box thinking can lead to great results! This session will explain how one community came together to get healthier at the library. I Love my Librarian Award winner, April Roy, will discuss how she created a thriving health and wellness program through community needs assessments, partnerships, and creativity.
Speaker Bio: April Roy is the Director of the Plaza Library, Kansas City's busiest! April proudly served as a member of the 2012 Caldecott Book Award Jury (A Ball for Daisy) and the 2015-2016 Coretta Scott King Book Award Jury. When April isn't busy being a librarian and reading children's books and historical fiction, she enjoys seeing new places. April is a life-long member of the NAACP and won the 2015 I Love My Librarian Award. She sometimes has trouble keeping her mouth shut and never turns down a chance to use a microphone to advocate for libraries and library service.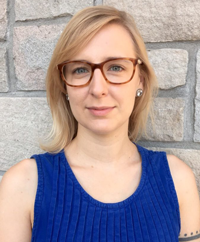 Speakers:
Jen Salvo-Eaton, Cindy Thompson and Thomas Ferrel
Session Time: 12:30 - 1:30 p.m. CDT
Session Title: Dynamic Engagement: Digital and Physical Promotion of a Writing Resources Micro-Collection
Session Description: UMKC Libraries won the Amigos Fellowship and Opportunity Award in 2016 for their project to develop a Writing Resources Micro-Collection that would enhance student learning at two service points in the busiest area of the Libraries. This readily reproducible initiative highlights the curated collection within both the confines of a physical space shared by the Libraries and the Writing Studio and as a web-based widget for broader outreach and use. The primary outcome of the project is for students to become better writers, which we plan to achieve through providing better access to supportive collection materials. Join us to learn how the space was created, get an update on our progress, and hear the project team's plans for assessment.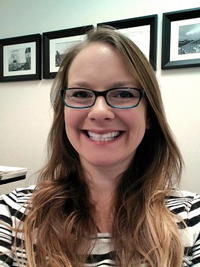 Speaker Bio: Jen Salvo-Eaton is the Head of Resource Sharing and Graduate Student Services for UMKC Libraries. She has an M.L.I.S. from Long Island University, and a B.A. with Honors in Art History from the University of Iowa. Jen is a core member of the UMKC Graduate Writing Initiative, a campus-wide effort to strengthen writing skills among graduate students across disciplines. She leads workshops on graduate writing topics, from how to write literature reviews to using citation management tools. Jen has presented at the ILLiad International Interlibrary Loan Conference, the Missouri Library Association Conference, and the Brick & Click Conference. She is the founder of a regional special interest group for interlibrary loan practitioners and was named the 2016 Outstanding New Librarian by the Missouri Library Association.
Speaker Bio: Dr. Cindy Thompson is the Director of Public Services at the University of Missouri-Kansas City's Miller Nichols Library. She oversees the interlibrary loan, circulation, reference, and instruction operations for the main campus of UMKC, and participates in strategic and building planning and visioning for the Libraries, embracing change and supporting staff through change management processes. Cindy received her PhD in Educational Leadership, Policy, and Foundations, and Public Affairs and Administration from the University of Missouri-Kansas City in 2014, her Master of Arts in Information Science and Learning Technology with an emphasis in Library Science from the University of Missouri-Columbia in 2006, and her Bachelor of Arts in Oxbridge History at William Jewell College in 2004. She has served on and chaired a number of library and campus committees at UMKC, including the University Writing and Reading Board and Institutional Review Board of which she is now chair. She is also a Member-at-Large and Assistant Treasurer for the Missouri Library Association Executive Board. Cindy lives in Kansas City's northland with her dashing husband, adorable children, and giant dog.

Speaker Bio: Mr. Ferrel is Director of the Writing Studio, Co-Director of the Greater Kansas City Writing Project, lecturer, and a Ph.D. candidate at the University of Missouri-Kansas City. Thomas has published in Composition Forum, Praxis, Across the Disciplines, and the NWP's Projects in Action series. His research focuses on critical pedagogy in relation to institutional social justice work and writing center studies. His current projects explore how teachers carry commitments to equity and principles from their classroom pedagogy into service work for their departments, home institutions, local communities, and professional disciplines.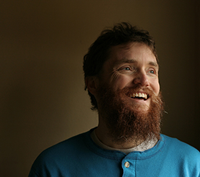 Speakers:
Morgan Chivers and Martin K. Wallace
Wednesday Session Time: 12:30 - 1:30 p.m. CDT
Session Title: Making Maker Literacy
Session Description: The presenters will introduce the concept of "Maker Literacies" and describe their team's efforts to create a Maker Literacy Program. The team is developing a set of assessable student learning outcomes, identifying potential courses across the university's colleges to incorporate scaffolded learning outcomes, and assisting faculty with maker-based curriculum development. By encouraging interdisciplinary teamwork, design thinking, experiential learning, and use of the library's 8,000 sq.ft. makerspace, the team hopes to see increased retention and improve grades. This presentation will cover the goals of the team, research and discovery, lessons learned, challenges faced, and plans for the future.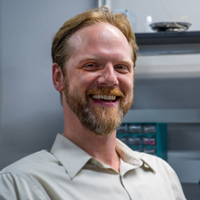 Speaker Bio: Morgan Chivers graduated from San Jose State University (2011) after spending a full decade earning four simultaneously conferred degrees and five minors: BA History, BA Global Studies, BFA Photography, and BFA Spatial Arts, with minors in Anthropology, Music, Religious Studies, German, and Environmental Studies. He completed his MFA in Glass / Intermedia at the University of Texas, Arlington (2015), where he began experimenting with digital fabrication. Morgan is currently Technician and Artist-in-Residence at the UTA FabLab, helping to cultivate an interdisciplinary approach to learning and making in contemporary academia.
Speaker Bio: Martin Wallace holds an MLIS from The University of North Texas and an MS in Information Systems from The University of Maine. He has been a liaison to various academic departments in engineering and the sciences for over ten years. He specializes in patent information and information literacy. In his new role as Maker Literacies Librarian at the University of Texas at Arlington, he is investigating ways to incorporate makerspaces into the undergraduate curriculum.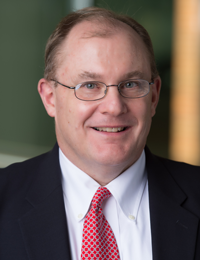 Keynote Speaker:
John Horrigan
Session Time: 2:30 - 3:30 p.m. CDT
Session Title: Closing Keynote - Libraries, Community Goals, and Digital Needs
Session Description: The advent of the information society and pervasive digital connectivity presents news challenges to libraries and the communities they serve. This presentation discusses survey data that describes expectations government officials have of community needs and libraries' role in serving them. The presentation will also extensively review data about public expectations of libraries, how people use libraries, and what people think about libraries' future priorities. By focusing on the perspectives of government officials and the public about libraries, the discussion will help the library community reflect on how best to serve the public's needs in the future.
Speaker Bio: John B. Horrigan is a senior researcher at Pew Research Center, where he focuses on libraries, the communities they serve, technology, open data, and open government. Prior to rejoining the Pew Research Center in 2015, he served as research director for the development of the National Broadband Plan at the Federal Communications Commission. He is a nationally recognized expert on research into barriers to home broadband adoption and use, expertise cultivated as a consultant and in his first stint at Pew Research Center from 2000-2009. He has a PhD in public policy from the University of Texas at Austin and a B.A. in Economics and Government from the University of Virginia.