Access by Touch: Delivering Library Services Through Mobile Technologies - Speakers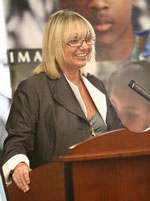 Speaker: Corinne Hill, Executive Director, Chattanooga Public Library
Session Title: Re-imagining the Public Library in a Post-recession Economy
Time: 9:00 a.m. CST
Session Description: Examines delivering library service to a community that is becoming increasingly mobile and has an entirely new set of expectations.
Bio: Corinne Hill has been in the library business for 17 years. During this time she has managed public service, technical services, library technology, and is currently the Executive Director at Chattanooga Public Library. She is active in ALA and TLA. Her professional interests include the management of library operations, fiscal management and responsibility, and identifying and implementing library trends, such as benchmarking and the use of new technology. In 2009 Corinne started TLA's Lariat Award which calls attention to outstanding fiction published during the year, in Dallas in 2011 she started removing reference desks and making her staff mobile using hand held technology, and in 2012, Chattanooga Public Library is positioned to be one of the first gig libraries in the country.
---

Speaker: Monique Sendze, Associate Director of Information Technology, Douglas County Libraries
Session Title: Browsing and Discovery of eContent in the Digital Age
Time: 9:00 a.m. CST
Session Description: This session will cover some of the rationale behind the Douglas County Libraries eBook ownership model and highlight how Douglas County Libraries is responding to the challenges of browsing and discovery of eContent while improving the patron experience using tools such as mobile apps, interactive touch displays, reviews, recommendation tools and others.
Bio: Monique Sendze has worked in information technology management for over twelve years and currently works as the IT Director at the Douglas County Libraries. She holds a M.Ed. and a M.Sc. in Management Information Technology. Monique has contributed to information technology management articles in library publications. At Douglas County Libraries, she leads efforts to fulfill their vision and mission through the effective provision of information technology, and has responsibility and oversight of computer services and applications, systems, networks, security web services and communications for the district.
---

Speaker: Bohyun Kim, Florida International University Medical Library
Session Title: The Mobile Web and Library Mobile Websites: How they changed from Two Years Ago
Time: 10:00 a.m. CST
Session Description: For the last few years, mobile computing has gone through not only quantitative but also qualitative change. The mobile Web is now competing with the desktop Web, and mobile device users are having much higher expectations for the features of mobile Web site than just a few years ago. This presentation will review how library mobile websites are meeting this challenge and discuss how libraries can further serve mobile device users satisfactorily.
Bio: Bohyun Kim is the Digital Access Librarian at Florida International University Medical Library in Miami, FL. She has particular interests in library innovation and emerging technologies and has worked in web services, e-resources management, digitization, reference, and instructional technologies. She blogs at Library Hat (http://bohyunkim.net/blog) and can be found at @bohyunkim in Twitter(http://twitter.com/bohyunkim). She was a 2011 American Library Association Emerging Leader sponsored by LITA, a 2011 Code4Lib Minority Scholarship recipient, and holds a MSLIS from Simmons College and a MA in classical philosophy from Harvard University.
---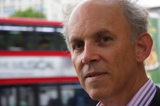 Speaker: Paul Lefrère, e-knowledge Specialist
Session Title: Future-facing Library Services On the Move and In Your Pocket
Time: 10:00 a.m. CST
Bio: Paul Lefrère's focus is on ensuring that technology delivers practical and needed benefits widely, at low cost, and in sustainable ways. He advises globally at board level. His current international and national projects include several on new forms of education, training and updating, and associated technologies, services and systems. His relevant experience includes such past roles as executive director of e-learning at Microsoft (Europe, Middle East, Africa).
He has an extensive global network, collaborating with him in devising and exploiting innovations in information and communications technology. He and his co-researchers and go-to-market colleagues are skilled at anticipating associated and market-relevant trends in information and knowledge needs, markets and business models.
For many years the Open University's academic expert on interoperability, visiting professor at the University of Tampere in Finland and co-author of Transforming e-Knowledge (SCUP, Michigan, 2003), Paul has helped shape the debate about knowledge-sharing that is revolutionising how we run everything from countries and industries to our individual lives.
Paul advises governments and technology corporations all over the world. His expertise helps deliver connected communications through his advanced understanding of the barriers between technologies and systems, combined with an informed appreciation of likely future developments.
---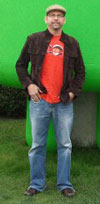 Speaker: Chad Mairn, St. Petersburg College
Session Title: Building a Simple Mobile-optimized Web App Using the jQuery Mobile Framework
Time: 11:00 a.m. CST
Session Description: By the end of 2012, it is expected that more than 80% of the world's population will have access to a smartphone. Your library users will assume that your library can be accessible from anywhere, at any time, and on any device. Now is the time to be ready! During this webinar, you will:
learn what a mobile framework is.
acquire best practices in mobile Web development.
understand the various technologies (HTML, CSS, JavaScript) and how they work together to build mobile Web apps.
recognize the differences between native and web apps.
have an opportunity to continue to work with Chad after the webinar to demonstrate what you learned.
gain access after the webinar to a free Web server so you can see your mobile Web app live.
Bio: Chad Mairn is a librarian, teacher, author and 'technofile' who frequently shares his enthusiasm for 'all-things technology' as a speaker at library and technology conferences. He is an Information Services Librarian and adjunct professor at St. Petersburg College in Florida and is also the Chief Technology Officer at Novare Library Services, a company he co-founded, whose goal is "to create custom underlying tools to help libraries interact with users, stay true to their goals and to thrive in the 21st century."
While an undergraduate studying Humanities at the University of South Florida (USF), Chad was awarded a Library of Congress Fellowship archiving Leonard Bernstein's personal papers. During his Library and Information Science (LIS) graduate work, also at USF, Chad became a technology liaison between the Bill Gates Learning Foundation and Florida public libraries.
Much of Chad's recent library technology interests have focused around mobile techologies and building mobile apps for libraries and e-book developments. Chad authored the chapter 'Acquiring, Promoting, and Using Mobile-Optimized Library Resources and Services' in the recently published book edited by Sue Polanka entitled "E-Reference Context and Discoverability in Libraries: Issues and Concepts".
---

Speaker: Wanda Whitney, National Library of Medicine
Session Title: Mobile Delivery of Content from a Provider's Perspective
Time: 11:00 p.m. CST
Session Description: My presentation will provide an overview of what's been going on with mobile content across the library. It will include issues we considered when deciding what content should be mobile, as well as the challenges involved in developing mobile content. One of the key issues was deciding whether to provide a mobile app vs. a mobile-optimized site.
I'll also discuss how we promote the use of our mobile content and the types of data we use to provide us with ideas for future enhancements.
Lastly, I'll talk about what's ahead for NLM in terms of future mobile content, standardization across the organization, and additional analytics tied to our mobile products.
Bio: Wanda is a librarian in the Reference and Web Services section of the National Library of Medicine, which is part of the National Institutes of Health. She has experience in public and special libraries and was a university professor in another life. She received her MLS in 2006 from the University of Maryland, College Park. She also has a doctorate in Spanish from Temple University.
---

Speaker: Joel Shields, Washington Research Library, DC
Session Title: Developing a Mobile Website for your Library
Time: 1:00 p.m. CST
Session Description: Developing WRLC's "Aladin Mobile" website began when I was trying to find some basic information for one of our libraries when I was out of the office. I found myself constantly zooming, waiting for lengthy loading times, and typing long URLs on my mobile device. Needless to say, it was not a pleasant experience. There had to be a better way...
Within 6 weeks, I had created a full mobile website (http://m.wrlc.org) for not one, but nine university academic library systems complete with a full library catalog, hours, maps, checked out items, fine/overdue alerts, SMS and Email notifications, mobile ID cards, and customized interfaces for individual users. In less than a year, Aladin Mobile has enjoyed great success: it has been featured in the Chronicle of Higher Education (http://chronicle.com/blogPost/Hacking-Your-Library-Catalog/25444/) and is in use at other libraries such as Harvard University, UCSF, and Northern Arizona University to name a few.
My presentation describes the development process from conception to public release and beyond. How did I accomplish this in such a short time? I'll share the process so hopefully, others can go back to their library and do the same. Topics covered include development templates, what (and what not) to include, tracking site usage, and advertising your new mobile site.
Bio: Joel Shields currently works as a Systems Librarian at the Washington Research Library Consortium in Washington, DC and serves as senior web developer for 9 university library systems. He holds a M.M. in Classical Guitar Performance from the University of South Carolina, and a B.A. in Music from Maryville College in Maryville, TN. Specializing in effectively implementing new web technologies with library systems, Joel has helped to bring the WRLC to the forefront of online library technologies. His interests include photography, graphic design, powerlifting, and is a ravenous consumer of tech gadgets. Recently, he unlocked the "Dad" achievement in the game known as life.
---

Speaker: Carli Spina, Harvard Law School Library
Session Title: Getting Started With Mobile Websites If You Don't Know Code
Time: 1:00 p.m. CST
Session Description: As smartphone and tablet use has skyrocketed, tools and companies have emerged to help those with limited web design skills to create mobile websites and apps or to learn mobile web design skills. This presentation will focus on how you can create a mobile presence for your library even if you don't have the background or time to create a website or app from scratch. I'll also discuss options for learning more about web design through affordable, or even free, online resources.
Bio: Carli Spina is the Emerging Technologies and Research Librarian at Harvard Law School Library. She has a particular interest in mobile web design and in encouraging people who are just getting started with web design and computer programming.
---

Speaker: Lori Barile, Salve Regina University
Session Title: Mobile Technologies for Libraries
Time: 2:00 p.m. CST
Session Description: A number of popular and mostly free mobile apps that can help increase productivity, promote life-long learning, and add some fun to your iGadgets. Learn about resources that can assist in creating a mobile presence for your library. Favorite app? Please share!
Bio: Lori Barile, Learning Commons Librarian, does her best to stay on top of the latest mobile trends. She will continue writing and speaking about her interest in new technologies for libraries.
---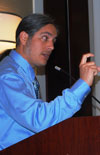 Speaker: Joseph Sanchez, Auraria Library
Session Title: Digital Adoptions in a Mobile Ecosystem
Time: 2:00 p.m. CST
Session Description: Short and long term strategies for econtent and digital adoptions often feel like exercises in futility. But they do not have to be. This session will explain the thinking behind the Douglas County ebook ownership model, as well as big picture thinking for future content development, long term planning, and what libraries must do in order to survive and thrive in a digital ecosystem.
---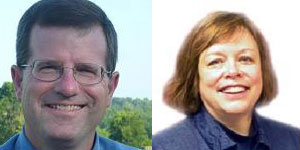 Speakers: Tom Peters, Assistant Dean for Strategic Technology Initiatives, Illinois State University
Lori Bell, Lecturer, San Jose State University
Session Title: An Overview of E-Readers
Time: 3:00 p.m. CST
Session Description: Tom Peters and Lori Bell will provide an overview and information on various ebook readers, their pros and cons.
Bio: Tom Peters currently serves as Dean of Library Services at Missouri State University. Prior to that, Tom served as the Assistant Dean for Strategic Technology Initiatives at Milner Library at Illinois State University in Normal. He also has been the CEO of TAP Information Services, a company he founded in 2003 to help organizations innovate. Tom also has worked at the Committee on Institutional Cooperation (CIC, the academic consortium of the Big Ten universities and the University of Chicago), Western Illinois University in Macomb, Northern Illinois University in DeKalb, Minnesota State University at Mankato, and the University of Missouri at Kansas City. In August 2012 Tom will become the Dean of Library Services at Missouri State University.
Tom did his undergraduate work at Grinnell College, where he majored in English and philosophy. He earned his library science degree at the University of Iowa. His second master's degree (in English) was completed at the University of Missouri at Kansas City. His library experience includes reference service, library instruction, collection management, information technology, and administration.
He and Lori Bell are co-editors of The Handheld Library, a book of contributed chapters about the impact of the mobile revolution on libraries, librarians, and library users. It will be published by Libraries Unlimited, an imprint of ABC-CLIO, late in 2012.
Bio: Lori Bell is a lecturer at the School of Library and Information Science at San Jose State University and a part-time reference librarian at Illinois Central College. Lori has an M.S. in Library and Information Science from the University of Illinois and a certificate of advanced studies in distance learning from Western Illinois University. She has over 25 years of experience in a variety of library settings including library consortia, talking book libraries, a medical library, public libraries, and others.
---

Speaker: Tiffini Travis, Director of Information Literacy and Outreach Services at California State University – Long Beach
Session Title: Usable by Design: Practical Usability Checklist for Mobile Websites
Time: 3:00 p.m. CST
Session Description: This presentation will discuss the creation and development of a heuristic checklist developed specifically for mobile library websites. Both its development and application will be explored and participants will leave with a copy of a checklist and a plan for simple low cost usability testing for a variety of mobile website designs.
---