Staff Bios

Jodie Borgerding, Continuing Education Services Manager
Jodie Borgerding is the Consulting & Education Services Manager. She oversees the development of training opportunities and provides direct consulting services to Amigos members. Jodie has experience in association management, staff development, and academic libraries.
Prior to joining Amigos, Jodie served as the Instruction Librarian and Subject Liaison for Webster University in St. Louis, MO. She is also a past-president of the Missouri Library Association, and is an active member of the American Library Association and Association of College & Research Libraries. Jodie holds a Bachelor of Arts degree in English from Missouri State University and a Master of Library Science degree from University of Missouri-Columbia.
---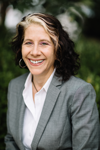 Tracy Byerly, Chief Programs Officer (Currently serving as Interim President and Chief Executive Officer)
Tracy Rochow Byerly has worked for Amigos Library Services since July 2012, when the Missouri Library Network Corporation (MLNC), merged into Amigos. Serving as the Executive Director of MLNC since December 2003, Tracy played a key role in uniting the two organizations.
In her current position as Chief Programs Officer, Tracy provides leadership and support for the organization's key programs – Member Discount, Courier, Continuing Education, and Association Management Services. She oversees and coordinates the annual Amigos Member Conference, including theme selection Tracy also guides the organization's communications and marketing efforts, through Amigos' online channels. A key player on the Amigos senior management team, Tracy is well regarded by her colleagues for her enthusiasm and positive outlook.
As MLNC's Executive Director, Tracy directed the organization's activities, worked to expand its excellent programs and services, and maintained positive relationships between MLNC and other organizations. She worked closely with the MLNC Board of Directors in responding to changes in the operating environment and choosing the organization's strategic direction. Prior to assuming her role as Executive Director, Tracy served as MLNC's User Services Manager. Before her positions with MLNC, Tracy worked in Technical Services for St. Louis County Library.
Tracy has a Bachelor of Science in Foods and Nutrition from Fontbonne University and a Master of Arts in Library and Information Science from the University of Missouri – Columbia.
---

Nicole CeBallos - Member Discount Services Subscription Specialist
Nicole earned her master's degree in library science from Texas Woman's University. She lives in Sanger with her two beloved pets: a chihuahua and a maine coon. In her spare time, Nicole likes to read, watch movies, go to museums, and travel.

"I'm so excited to join AMIGOS. I've been impressed with the resources and services that the organization offers to libraries. I can't wait to serve libraries in this new and fun way."
---

Kristin Evans | Association Management Services Supervisor
Kristin is originally from the St. Louis area and currently living in Clarksville, TN with her husband, a cat, a dog, and a pet snake. When not working, reading, or sleeping, Kristin likes to run, bike, lift weights, and go rock climbing. "I've long been an AMIGOS fan through my past work as a branch manager for the Springfield Green County Library District and as the director of the Henry County Library. I am thrilled to have the opportunity to continue serving libraries by working for such a great organization … Oh and Go Cardinals!"
---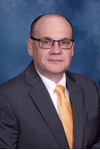 Keith Gaertner, Chief Financial Officer
Keith Gaertner currently serves as Chief Financial Officer for Amigos Library Services. He oversees organizational management services projects, internal IT management and assists with the preparation of the Amigos annual budget.
Keith served MLNC for over 25 years prior to its 2012 merger with Amigos, responsible for accounting, personnel services, and the MLNC computer network. He began his MLNC career in 1984 as a part-time accountant, and became full-time business manager in 1987. In 2008, he was promoted to Associate Director, Business Services. Keith implemented several systems at MLNC that streamlined processes and increased organizational efficiency, including a remote deposit capture system, a member relationship management system, and a Citrix server for remote access to the network.
Keith has a Master of Arts degree in Information Technology Management from Webster University, St. Louis, a Bachelor of Science degree in Business Administration and two Chancellor's certificates in data processing from the University of Missouri-St. Louis.
---

Erin Gray, Library Services and Technology Trainer/AskAcademic Coordinator
After earning her master's degree in library science from the University of Missouri-Columbia, Erin went on to work in Branch Management, Collection Development and Youth Services for over a decade with Springfield-Greene County Library. She is an advocate for all libraries and recently served as President of the Missouri Library Association. Erin resides in Springfield, MO with her husband and daughter.
"I've appreciated the Association Management Services support of Amigos for MLA for a long time. I'm delighted to join this dynamic team with so many services for libraries."
---

Emily Nimsakont | Cataloging and Metadata Trainer
Emily earned her master's degree in library science from the University of Missouri-Columbia, and her work experience includes digital asset management for a technology company, managing the technical services department for an academic law library, and providing cataloging training for the Nebraska Library Commission. She lives in Ashland, Nebraska, with her husband, son, and cat. "I'm very excited to be joining Amigos; I've admired the organization for a long time for the great services they provide for libraries. I'm looking forward to training on the rapidly-changing field of cataloging and metadata."
---

Christine Peterson, Engagement And Emerging Technologies Coordinator
As the Engagement & Emerging Technologies Coordinator, Christine works with members to identify their needs and create services to assist them. She also follows technology trends to discover how Amigos can promote and support these project, possibly bringing them to our members as Amigos services. Currently, she guides the implementation of the SimplyE service, an open source app that brings multiple ebook feeds into a single, easy-to-use interface for patrons.
She is also known for her technology training throughout the Southwest, making complicated topics easy for librarians to understand. Prior to joining Amigos, she was the Manager for Continuing Education & Consulting at the Texas State Library & Archives Commission, guiding and supporting libraries statewide. She also worked for both San Antonio College and the Florida Institute of Technology as their systems librarian, converting their library catalogs to automated systems.
---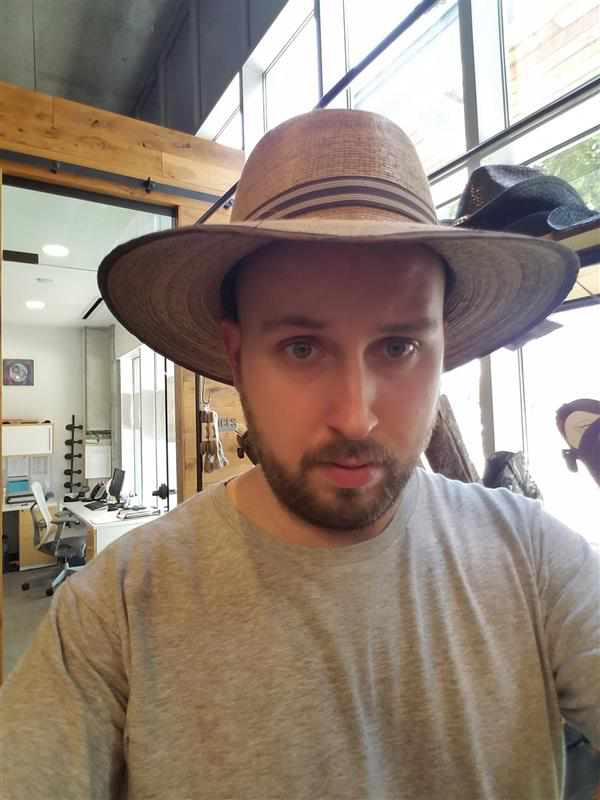 Laurence Zuercher, Member Discount Services and Trans-Amigos Express Supervisor
Laurence currently lives in Arlington, Texas, with his wife and 8-month-old daughter. Over the years, he has worked in several different positions at the Arlington Public Library, centered around the multi-service circulation desk. With an emphasis in Psychology, Laurence earned his Bachelor of Science from The University of Texas at Arlington.
"I'm looking forward to using my customer service experience and the drive I have for library services to Amigos. And I'm excited to start working with the team!"
---