Wednesday May 13 Sessions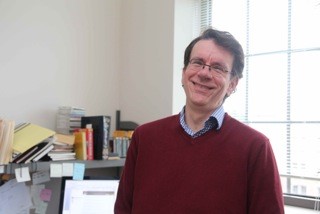 Keynote Speaker:
Joe Janes
Wednesday Session Time: 10:00 - 10:45 a.m. CDT
Session Title: Opening Session - Libraries: The Way Forward
Session Description: :The world is changing, so libraries are changing, we all know that. What that means and how that's happening and toward what ends is a little less clear, though. In this talk, I want to lay out some of the surrounding and underlying issues at work, including some of the major forces in play, and then think together a bit about how, and toward what ends, we can all move forward.
Speaker Bio: Joseph Janes is Associate Professor and Chair of the MLIS Program at the University of Washington Information School. A frequent speaker in the US and abroad, he is the author of several books on librarianship, technology, and their relationship, including Library 2020, has written a monthly column for American Libraries magazine since 2002 and is also a candidate for President of the American Library Association for 2016-17. He is the creator and host of Documents That Changed the World, a popular podcast series on the cultural impacts of historic documents. He holds the M.L.S. and Ph.D. from Syracuse University, and has taught at the University of Michigan, the University of Toronto, the University of North Carolina at Chapel Hill, the State University of New York at Albany as well as at Syracuse and Washington.

Speakers:
Davin Pate, Julie Gaida and Merry Trujillo
Wednesday Session Time: 11:15 - 12:00 p.m. CDT
Session Title: Implementing Leisure Materials in an Academic Library Setting



Session Description: The University of Texas at Dallas' McDermott Library expanded leisure material acquisitions in 2014. This presentation will cover the implementation of leisure periodicals, physical, and downloadable leisure audiobooks. The presenters will also examine the hurdles, successes, failures, and future goals of the programs.


Speaker Bios: Davin Pate, MLS: Head of Acquisitions and E-Resources
Julie Gaida, MLIS: Assistant Head of Acquisitions
Merry Trujillo: Electronic Resources Coordinator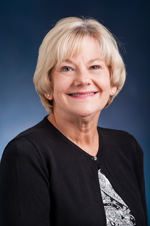 Speaker:
Gail Johnston
Wednesday Session Time: 11:15 - 12:00 p.m. CDT
Session Title: Meeting Students' Needs Through Updated Library Spaces, Services, and Technology
Session Description: This session will show examples of updated technology and re-purposing of library spaces at Texas A&M University-Commerce's Gee Library. Before and after photos will demonstrate the renovated and re-purposed library spaces. Johnston will elaborate on updated library technology and services. Participants will receive information on how to go about implementing these changes in library spaces, services, and technology.
Speaker Bio: Gail Johnston is the Associate Director of Libraries at Texas A&M University-Commerce, where she focuses on creating a vibrant learning environment. She has supported and facilitated updated library spaces, technology, and services despite the limitations of a library that was built well before the age of technology. Because of significant changes and improvements, the library is now known as "the place to be" on campus.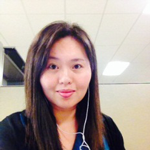 Speakers:
Mingyu Chen and Misu Kim
Wednesday Session Time: 11:15 - 12:00 p.m. CDT
Session Title: PDA Record Management Best Practices
Session Description: With the advancement of e-book technology, many libraries have explored the Patron Driven Acquisition (PDA) model or Demand Driven Acquisition (DDA) model in their library collection development. But many discussions of PDA methods have only focused on collection development or acquisition aspects. PDA is rarely discussed from the perspective of record management. This presentation will demonstrate how the Metadata Services Department at the University of Texas at Dallas' McDermott Library manipulates PDA records to facilitate its cost-effective purchase model.
Presenters will point out the fact that PDA discovery records can trigger duplicate purchase, against the expectation that PDA can help to maximize library spending's cost-value. Based on their experience, the presenters will suggest a way to prevent such overlapping purchase from happening and share their optimized PDA record management workflow. This presentation will cover two different PDA models and strategies that they have developed in their ALMA library management system and share their best practices. Note: Project contributor - Debbie Montgomery, Associate Library Director for Technical Services and Assessment.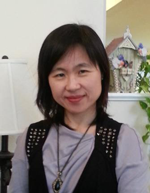 Speaker Bio: Mingyu Chen is the Head of Metadata Services at the University of Texas at Dallas, McDermott Library. She has more than 10 years' experience in cataloging and metadata management. Before joining the University of Texas at Dallas, Mingyu coordinated and developed multiple digital library projects at the University of Houston. Mingyu has published and/or presented on digital object right management, metadata creation, and training strategies in cataloging department. Mingyu received her MA in Education from Ohio State University and MLIS from Kent State University, and serves as an active committee member in various professional associations.
Speaker Bio: Misu Kim is the Database Management Metadata Librarian at the University of Texas at Dallas. She maintains batch loading profiles and record importing jobs for the library database, and provides metadata support for the library's institutional repository. Prior to the current position, she worked as a primary cataloger for special collections and multi-media collection of the library. Misu is interested in database management tools, data conversion, and metadata crosswalks. She received her Ph.D. from Texas A&M University, and her MIS from the University of North Texas, Denton.
Speakers: Tracy Byerly, Gerrye McEntire and Arta Kabashi
Wednesday Session Time: 12:15 - 1:00 p.m. CDT
Session Title: Making the Most of Your Amigos Membership
Session Description: TBD
Speakers: Various - Atlas Systems, Maney Publishing and SAGE
Wednesday Session Time: 12:15 - 1:00 p.m. CDT
Session Title: Vendor Presentations
Session Description: Don't miss sessions from our vendor partners! Listen to the brief updates and at the end of each session, there will be a drawing, sponsored by McGraw Hill, for two $50 Amazon gift cards per session.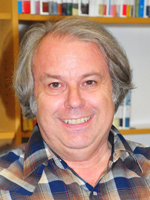 Speaker:
Alton (Tony) Hardman
Wednesday Session Time: 12:15 - 1:00 p.m. CDT
Session Title: Re-Thinking the Specialist
Session Description: As library needs change, many times we cannot make staff adjustments without having to challenge a job description and rewriting it every time a change is needed. By coming up with a general job description and through policies of cross-training, new staff assignments can be made and transitions of duties can be much simpler. Hardman shows how to accomplish this by implementing principles laid down in the Jim Collins work, "Good to Great" and shows how you can still have specialists, but be able to make adjustments to new and/or reassigned duties without being bound by job description boundaries.
Speaker Bio: Alton (Tony) Hardman is currently the Library Director to the Marvin E. McKee Library at Oklahoma Panhandle State University. He has presented workshops on various aspects of librarianships at 16 professional conferences in 10 states. He is also a professional storyteller and has performed in over 20 storytelling festivals.
Thursday May 14 Sessions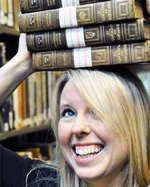 Speaker:
Cecilia Barham
Thursday Session Time: 10:00 - 10:45 a.m. CDT
Session Title: Creating a Library Maker Space: The Nuts and Bolts
Session Description: Learn how the North Richland Hills Library partnered with community makers and other libraries to create a community makerspace that will open in Fall 2015. It will include specifics such as policies, procedures, documentation, processes, equipment considerations and marketing. This project is made possible by a grant from the U.S. Institute of Museum and Library Services and the Texas State Library and Archives Commission. (2015)
Speaker Bio: Ms. Barham is the director of the North Richland Hills Library and The Maker Spot. She is an active member of the Texas Library Association, the Public Library Administrators of North Texas and was a 2006 TALL Texan. She is also an aspiring maker.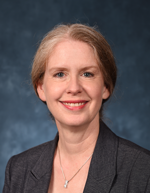 Speaker:
Lisa Louis
Thursday Session Time: 10:00 - 10:45 a.m. CDT
Session Title: Reference in the Google Age: Questioning the Status Quo
Session Description: Recently, my library began to consider a change to our reference model. In an attempt to educate ourselves about other possible models and to get a sense of where our approach fell in with (or diverged from) that of other libraries, we reached out to our peer and aspirational peer institutions to see how they were doing reference. The results of our casual study were intriguing, showing wide variations in scheduling and staffing and also broad similarities in terms of the pressures on today's academic libraries to remain relevant in the age of Google. This presentation will share those results and discuss the implications for our reference service as well as the questions that remain and directions for future research.
Speaker Bio: Lisa is Coordinator for Reference and Information Literacy at Texas A&M University - Corpus Christi. She has been a reference librarian for over twenty years in academic, public and special libraries.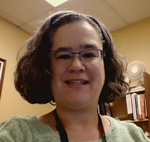 Speaker:
Karen Wickwire
Thursday Session Time: 10:00 - 10:45 a.m. CDT
Session Title: My year of change!!
Session Description: I will talk about how I went from managing 10 people in one department to being in charge of 40 people encompassing three merged departments. During this time we implemented new procedures through out the departments, added RFID to the entire system and started floating our collections. I hope sharing my experiences, the good and the bad will help others weather through their changes and help them realize that in the end it is all worth it!
Speaker Bio: I am the Technical Services Manager at Mid-Continent Public Library. In a year I went from managing 10 people to having a department totaling 40. Technical Services encompasses, cataloging, acquisitions, receiving, processing and Inter-Library Loan. I have been with Mid-Continent for almost 10 years and have seen how our organization has grown and changed over the years.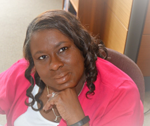 Speaker:
Sonya Lockett
Thursday Session Time: 11:00 - 11:45 a.m. CDT
Session Title: To Tweet, Post and Chat or Not: That is the Question
Session Description: On almost every college campus, one thing the majority of students have in common is their use of social media. College students are constantly tweeting, posting to Facebook, Instagram and using SnapChat. How can we as librarians use the same social media to keep students informed on what is going on in the library?
Speaker Bio: Sonya Lockett is the Coordinator of Public Services/Interlibrary Loan at the John Brown Watson Memorial Library System on the campus of the University of Arkansas at Pine Bluff. Sonya received her Master of Library Science Degree in 2003 from Texas Woman's University in Denton, Texas.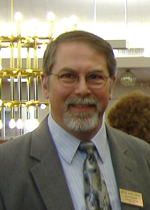 Speaker:
Lon Dagley
Thursday Session Time: 11:00 - 11:45 a.m. CDT
Session Title: Can't Afford a Collaboration Station? Think again.
Session Description: Problem: The library staff members notice two scenarios for group work in the library. Scenario 1: groups of students huddling around one computer in the library, some of them with laptops. They are trying to work on a team project that requires them to create a group research presentation. Scenario 2: groups of students around a table showing laptop screens to each other, trying to conduct research and create a group presentation.
Solution: Create a collaboration space.
Collaboration space furniture and technology can be very expensive. Steelcase and other furniture vendors have collaboration station furniture and technology as a turn-key solution. As with any turn-key solution, there is a cost. These collaboration stations can be $10,000 - $15,000 each. The levels of technology vary depending on the vendor. The collaboration stations from these providers provide good quality furniture with power outlets, computer network connections, and video monitor connections. Most of the collaboration station solutions for the computer monitor connections are wired solutions. This requires the users to connect their device to the monitor via a video cable of some type usually a VGA cable or HDMI cable. For most libraries this would require stocking a selection of adapters to ensure that patron devices can be connected to the monitor.
Exploring solutions: Inexpensive collaboration stations. Are there less expensive alternatives?
Technology involved: What are the key components, and can they be purchased separately?
Future-proofing: How fast will this technology be outdated and need replacing?
Speaker Bio: Lon Dagley has worked in the Mabee Library at MidAmerica Nazerene University, Olathe, KS, since 2006. He earned a Bachelor of Arts degree in Philosophy and Religion from Northwest Nazarene College (where he met and married his wife). He earned a Master of Religious Education degree from the Nazarene Theological Seminary, Kansas City, MO, and a Master of Library Science degree from Emporia State University in Kansas. He worked at the Headquarters of the Church of the Nazarene in both the Nazarene Archives and in Information Technology for 19 years before coming to MidAmerica Nazerene University.
Speakers: Various - Lexis Nexis, Oxford University Press and Association for Computing Machinery
Thursday Session Time: 11:00 - 11:45 a.m. CDT
Session Title: Vendor Presentations
Session Description: Don't miss sessions from our vendor partners! Listen to the brief updates and at the end of each session, there will be a drawing, sponsored by McGraw Hill, for two $50 Amazon gift cards per session.
Speaker:
Andromeda Yelton
Thursday Session Time: 12:00 - 12:45 p.m. CDT
Session Title: Closing Presentation - Code Lets You See
Session Description: Code lets you see better ways to manage library workflows, new ways to serve patrons, and truths about the world around you. In this keynote, I'll share concrete examples of ways librarians have written programs - some of them quite short! - to envision and implement good things for their libraries and the world.
Speaker Bio: Andromeda Yelton (http://andromedayelton.com) is a self-employed librarian and software developer who's passionate about promoting coding, collaboration, and diversity in library technology. She has a BS in Mathematics from Harvey Mudd College, an MA in Classics from Tufts, and an MLS from Simmons. Before her MLS, she taught Latin to middle school boys; after, she did library outreach, software, and communications at the ebook startup Unglue.it. Her notable honors include winning the 2010 LITA/Ex Libris Student Writing Award; being selected as an ALA Emerging Leader, class of 2011; being a 2013 Library Journal Mover & Shaker; and having been a listener contestant on Wait, Wait, Don't Tell Me. She is a member of the Ada Initiative advisory board and the LITA Board of Directors.