Marie Bloechle

Electronic Acquisitions Librarian, University of North Texas Libraries
Marie Bloechle is the Electronic Acquisitions Librarian at the University of North Texas Libraries. Her duties include assessing new electronic resources for UNT's burgeoning collection. Prior to her "We Mean Green" position, she worked in corporate libraries, most recently as a virtual librarian in the Market Research department at the Fortune 50 company Verizon Communications. She has enjoyed a variety of professional jobs and challenges throughout her 20-year library career. She currently holds a position on the Library Assembly and, in the past, served many years as the Webmaster for both SLA's Texas Chapter and the Women's Association of Verizon Employees. Marie earned her MLS from Texas Woman's University in 1987. She is a member of the Texas Library Association and the North American Serials Interest Group.
---
Sharon L. Bostick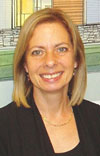 Dean of Libraries, University of Missouri-Kansas City
Sharon L. Bostick, Ph.D, is Dean of Libraries at the University of Missouri-Kansas City. Among her duties are the planning, oversight and evaluation of library building and constructions projects. She created the Library Anxiety Scale, a statistically validated instrument, which is in use worldwide as a diagnostic and research tool. She is co-author of the book "Library Anxiety: Theory, Research and Applications". Her current research combines the study of information-seeking behavior with the study of creative learning environments in libraries. She was formerly Director of Libraries at the University of Massachusetts Boston and held library positions at the University of Toledo, Wichita State University and Oakland University and the Troy, Michigan Public Library. She holds a Ph.D. in Higher Education Administration from Wayne State University, an AMLS (Library Science) from the University of Michigan, and a BA in English and Counseling from Oakland University in Michigan. Dr. Bostick is an active member of numerous professional associations, including the American Library Association, IFLA and ALADN. Her speaking engagements have taken her across the U.S. and around the world presenting on numerous issues impacting and influencing the modern university library.
---
Dana Braccia

Senior Manager, Scottsdale (AZ) Public Library
Dana Braccia has over 25 years experience in the private and public sectors working in the U.S. and Micronesia. She is the Content & Digital Communities Manager for the Scottsdale Public Library, an Adjunct Professor at the University of Arizona SIRLS program, and the current President of the Mountain Plains Library Association. She helped create Scottsdale's LOCAL Collection and received a grant from ALA to build an Online Author Toolkit.
---
Sian Brannon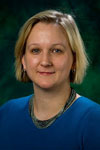 Assistant Dean of Collection Management, University of North Texas (UNT)
Sian is Assistant Dean of Collection Management at the University of North Texas (UNT). Spanning demographics of patrons and libraries, Sian has worked in both public and academic libraries beginning her career at Dallas Public Library as a children's librarian, then spending several years as librarian at a private technical college. Back in public libraries, she held positions for eight years at the Denton Public Library that included managing branch libraries and Technical Services and Collection Development. Before completing her library science degree, she worked at a variety of major retail chain stores and as a teacher. Sian graduated from UNT with a master of science in library and information science and is currently finishing her PhD at Texas Woman's University.
---
Warren Evans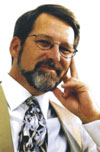 Global Futurist
Since the mid-'90's, Warren Evans has worked as an independent speaker and consultant focusing on trends analysis and strategic planning. Today his work looks at how major trends are interacting with each other and how successful organizations are using these insights to recognize opportunities and create competitive advantage. Often running against conventional wisdom, this 'trends blending' approach has allowed him to compile a long track record of being ahead of the curve in seeing how the convergence of trends will actually impact organizations, markets, and the future of work. His greatest satisfaction is the consistency of 'fresh thinking/, 'unique analysis', 'new insights', and 'valuable ideas' feedback. His client list includes every size and sector (including national economic development entities), and now covers 20 countries on six continents. He brings synthesis, pragmatism, and business experience to any discussion, and maintains a busy global speaking schedule. Warren has also held executive leadership positions in a variety of professional associations, both nationally and internationally. His articles have been published in professional journals around the world. He serves as Chair of the Board of Governors of Laura's Hope, a global research fund accelerating clinical trials for treatments for Huntington's Disease. He holds memberships in several professional associations, Rotary, and Mensa. Warren is an inductee into the Canadian Speaking Hall of Fame and in 2003, he was one of 5 recipients worldwide of the Toastmasters International's Communications & Leadership Award (given only to nonmembers for contributions to business and community).
---
Cynthia L. Henry

Associate Librarian, Texas Tech University
Cynthia L. Henry, Associate Librarian, was hired as a subject librarian at Texas Tech University in 2005. Meeting faculty and student research needs from her subject area at the College of Human Sciences is a rewarding experience, as is being an instructor for the Introduction to Library Research course.
---
Laura Kimberly

Senior Operations Officer, Amigos Library Services
Laura manages educational and customer support programs, including the TransAmigos Express courier service for Amigos. She has been with Amigos more than 25 years as a trainer for cataloging and technical services and as manager of training and support services. She has been instrumental in developing Amigos' distance and online learning programs, beginning with production of six satellite teleconferences in the 1990s and implementing Amigos' internet based distance learning program in 2001. Laura has been content producer for Amigos member conferences from November 1992 to May 2012. Previously she held positions in cataloging, acquisitions, and technical services at the Law Library, Indiana University School of Law in Indianapolis, and the U.S. Court of Appeals for the D.C. Circuit, Judges Library. She holds Bachelor of Science and Master of Science degrees in library science from Florida State University and has earned a Professional Development Certificate in Distance Learning from the University of Wisconsin.
---
Kathryn M. King

Assistant Professor of Information Literacy and Coordinator of Online Services and Circulation, Southern Nazarene University's SNU Library, Bethany, OK
Kathryn M. King is both an Assistant Professor of Information Literacy and the Coordinator of Online Services and Circulation at Southern Nazarene University's SNU Library. Over the past few years, she has collaborated with faculty to merge library resources with research needs, and now provides her information knowledge and library experience to SNU's Learning Communities as well as to other faculty members within the College of Humanities.
---
Kara J. Malenfant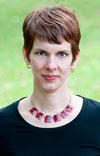 Senior Strategist for Special Initiatives, Association of College and Research Libraries
Kara has been Scholarly Communications & Government Relations Specialist at the Association of College and Research Libraries (a division of the American Library Association) since 2005. She works with librarians in all types of academic libraries to foster new forms of scholarly communication that are more responsive to the needs of the academy. She coordinates ACRL's legislative agenda and develops strategies to influence policy and legislation affecting academic and research libraries. In 2011, Kara earned her PhD in Leadership and Change from Antioch University with the dissertation, Understanding Faculty Perceptions of the Future: Action Research for Academic Librarians. For 6 years prior to joining ACRL, Kara was a reference librarian and history bibliographer at DePaul University in Chicago, where she started a university-wide information and referral service. Prior to her experience as a librarian, Kara worked in Washington for the Armenian Assembly of America as the assistant director of grassroots advocacy and as a development assistant. She served as a Peace Corps volunteer in the first group posted to the Republic of Armenia. Kara holds a BA in English from Allegheny College in Meadville, PA, and an MS in library science from the University of Illinois at Urbana-Champaign.
---
Betty Martin

Library Director, Cape Girardeau (MO) Public Library
Betty Martin used to play library as a kid with her younger brother, checking out books to each other. In 1997 she became the director of the Cape Girardeau (Missouri) Public Library. In between her youthful library scenarios and her appointment as director, she earned a master's degree in library science at Southern Connecticut State University then worked for fifteen years at the Wallingford (Connecticut) Public Library as director of youth services and two years at the St. Louis Public Library, also in youth services, and another three as adult services coordinator at Cape Girardeau. Ten years after becoming director, she embarked on the building project featured in the Amigos Conference program. The new Cape Girardeau Public Library building opened in 2009.
---
Gina Minks

Amigos Imaging & Preservation Service Manager
Gina Minks has been the Imaging and Preservation Service Manager at Amigos Library Services since 2005 and is the Project Director for Amigos' Education and Training grant from the National Endowment for the Humanities. She is a member of AIC-CERT (American Institute for Conservation Cultural Emergency Response Taskforce), Chair of the AIC-CERT Working Group and one of 8 national mentors for the Council of State Archivists IPER (Intergovernmental Preparedness and Emergency Response) project. She is an active member of ALA-ALCTS serving on various membership committees.
Prior to coming to Amigos, Gina was at the University of Nebraska-Lincoln as part of their Electronic Text Center and the University of Tulsa – McFarlin Library, where she served as a Special Collections Librarian and Web & Digitization Services Librarian. While at the University of Tulsa, she was active with Amigos committees and the recipient of two Amigos Fellowships.
---
George Needham

Vice President, Global & Regional Councils, OCLC
George was appointed Vice President of Member Services in 1999 and was named to his current position in 2009. During his tenure at OCLC, he has been deeply involved with transforming the cooperative into a global membership organization with a new governance structure—a more inclusive, representative model designed to extend participation to more libraries and cultural heritage institutions around the world. Before joining OCLC, he was State Librarian of Michigan and served as library director of Fairfield County District Library in Lancaster, Ohio and as Executive Director of the Public Library Association, a division of the American Library Association. George received a bachelor's degree in English and a master's degree in library science from the State University of New York at Buffalo. He has taken additional courses at the Fisher College of Business at The Ohio State University. He credits his experience as a reference librarian as helping him become a two-time champion on the television show Jeopardy in 1994.
---
Christine Peterson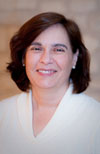 Amigos Continuing Education Librarian
Christine provides training, support and consulting services for Amigos member libraries in the areas of Internet and technology. Prior to joining Amigos, Christine worked for eight years as the automation consultant and then manager for the Continuing Education and Consulting Department of the Texas State Library and Archives Commission. Before that, she was the systems librarian for both San Antonio College and the Florida Institute of Technology. She holds Bachelor of Science in Music and Master of Library Science from Indiana University, Bloomington.
Christine teaches and consults in the areas of ebooks and ereaders, teaching in online environments, CONTENTdm (OCLC's digital asset management system), technology planning, social media, open source software, RFID, HTML, website design, website accessibility, Cascading Style Sheets, mobile website creation and design, and XML. She tries very hard to keep up with the technological landscape and annually presents the interesting and engaging session "Playing Catch-up with Technology" which covers what we missed in the past year.
---
Anne Prestamo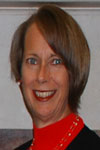 Claud D. Kniffin Professor of Library Service and Education Associate Dean for Collection and Technology Services, Oklahoma State University
Anne is Associate Dean for Collection & Technology Services and the Claud D. Kniffin Professor of Library Service and Education at the Oklahoma State University Libraries. She received her undergraduate degree from Kent State University, her MLIS from the University of Wisconsin–Milwaukee, and doctorate from Oklahoma State University. A significant portion of her responsibilities focus on evaluation and implementation of electronic services and resources. She has garnered a reputation for thoughtful and creative risk-taking as she works diligently to deploy emerging technologies to enhance the user experience. The value of the relationships that she has built has been evidenced by numerous invitations to participate in focus groups and beta tests for new products and platforms.
---
Kimberly Vardeman

Reference Librarian, Texas Tech University
Kimberly Vardeman joined the Texas Tech University Libraries in 2009 as a general reference librarian. She is an instructor for the Introduction to Library Research course and is generally found at the service desk helping students.
---
Bill Walker

Amigos Imaging Field Services Officer
Bill is the metadata and digitization expert at Amigos. His courses cover all aspects of digital projects and metadata, including cataloging and RDA. Prior to joining Amigos in 1996, Bill served as Music Cataloger at Southern Methodist University. He has a Bachelor of Music degree in classical guitar and a Bachelor of Music Education degree from the University of New Mexico, Albuquerque, a Master of Music in music theory and a Master of Science in Library Science from the University of North Texas, Denton.