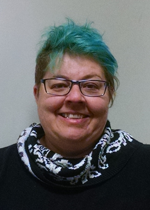 Follow @asprochi
Keynote Speaker: Amanda Sprochi - sprochia@health.missouri.edu
Session Time: 10:00 - 10:45 a.m. CST
Session Title: FRBR-LRM and RDA: How it will Change Cataloging
Session Description: The International Federation of Library Associations (IFLA) has developed a new Library Reference Model (LRM) that will have major consequences for the structure, design, and implementation of RDA (Resource Description and Access). This presentation will cover the basics of the model and how its implementation in RDA will affect cataloging on practical level.
Speaker Bio: Amanda K. Sprochi is the Health Sciences Cataloger at The University of Missouri's J. Otto Lottes Health Sciences Library.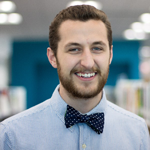 Follow @darthgordner
Speaker: Trey Gordner - trey@koios.co
Session Time: 11:00 - 11:45 a.m. CST
Session Title: Analyzing Linked Data from an SEO Perspective
Session Description: One of the chief promises of linked data for libraries is search engine visibility. Few studies, however, have attempted a quantitative analysis of linked data's impact on search engine rankings. Sophisticated tools have been developed to test search visibility in the related field of search engine optimization, including rank trackers, link analyzers, site auditors, and web crawlers. In this session, the presenter will review a linked data project from a search engine optimization perspective, applying SEO tools to quantify the impact of linked data and to identify best practices for implementation.
Speaker Bio: Trey Gordner is a digital marketer and library software entrepreneur. Going from special collections to startups, Trey has spent the past few years at the intersection of physical and digital information. His company, Koios, helps the library appear in local Google search results, building stronger communities around public resources.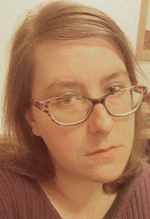 Follow @dejah_thoris
Speaker: Dejah Rubel - rubeld@ferris.edu
Session Time: 11:00 - 11:45 a.m. CST
Session Title: Picture Perfect: Using Photographic Previews to Enhance Realia Collections for Library Patrons and Staff
Session Description: Like many academic libraries, the Ferris Library for Information, Technology, and Education (FLITE) acquires a range of materials, including learning objects, to best suit our students'needs. Some of these objects, such as the educational manipulatives and anatomical models, are common to academic libraries but others, such as the tabletop games, are not. After our liaison to the School of Education discovered some accessibility issues with Innovative Interfaces' Media Management module, we decided to examine all three of our realia collections to determine what our goals in providing catalog records and visual representations would be. Once we concluded that we needed photographic previews to both enhance discovery and speed circulation service, choosing processing methods for each collection became much easier. This presentation will discuss how we created enhanced records for all three realia collections including custom metadata, links to additional materials, and photographic previews. It will also describe the difference between photographic previews where the image is the metadata and digital surrogates where the image is the resource.
Speaker Bio: Dejah Rubel is the Metadata and Electronic Resource Management Librarian at Ferris State University. Formerly trained as an archivist and preservation professional, her road to metadata mavenhood has been a circuitous one through a wide variety of libraries and collections including the Janice B. Longone Culinary Archive, ITT Technical Institute, Eastern Michigan University Archive (Gordy-Motown Collection), University of Michigan College of Engineering Women In Science and Engineering (Women's History In Michigan Science and Engineering Project), and, most recently, Owens State Community College of Perrysburg, Ohio.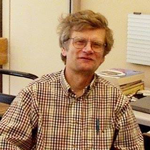 Speaker: Ted Gemberling - tgemberl@uab.edu
Session Time: 12:00 - 12:45 p.m. CST
Session Title: The Analog in Cataloging
Session Description: In the last 30 years, we have made an effort to automate (digitize) as much of cataloging as possible. The FRBR model and its extensions such as FRBR-LRM have continued that effort. Digitization in this broad sense has helped make cataloging more efficient and consistent, but the work entity and subject access present particular difficulties for this endeavor. My presentation will give some examples of how cataloger judgment, an "analog" element, will continue to be crucial.
Speaker Bio: Ted is from Tacoma, Washington and got his Master's degree in History at Western Washington University in 1994 and an M.L.S. from Indiana University in 2000. He was a librarian at Wichita State University in Kansas from 2001-2004 and has been at the University of Alabama at Birmingham since late 2004. His speciality is cataloging special collections materials in the history of medicine, with a special focus on subject content.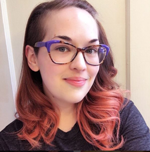 Speaker: Jeanette Sewell - jcs14@rice.edu
Session Time: 12:00 - 12:45 p.m. CST
Session Title: The Wonderful World of Bots: Innovative Ways to Automate Library Marketing with Metadata and Twitter
Session Description: Internet bots are popular software applications that perform automated tasks. They can be written in a wide variety of both coding languages and expertise, making them easily incorporated into a range of library projects. In fact, you and your patrons probably already interact with bots on a daily basis: libraries have been using bot-like automated processes for some time, including OCLC cataloging macros, MarcEdit task lists, and phone calls to notify patrons of due dates. Bots can also interact with APIs to further improve ILS and OPAC functions, as librarians continue to be directly involved in writing and developing different code languages.
Increasingly, libraries, archives, and digital repositories are building bots that interact with existing metadata to expose their collections to wider audiences on social networking platforms like Twitter. This presentation will focus on Fondren Library's development of Twitter bots that promote library services and interact with digital archival metadata.
Speaker Bio: Jeanette Sewell is the Database and Metadata Management Coordinator at Fondren Library, Rice University. She is actively involved in using digital archival metadata to promote library resources in unique ways, creating everything from timelines and coloring books to Twitter bots.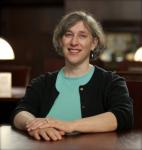 Follow @missourihub
Speaker: Emily Jaycox - emily@mohistory.org
Session Time: 2:00 - 2:45 p.m. CST
Session Title: DPLA, metadata, and Missouri
Session Description: DPLA, the Digital Public Library of America, has been live for close to five years but is seemingly still not well known or well understood in the library community. If our local digital libraries are ponds and DPLA is an ocean of digital resources, metadata is the boat that travels between the two. Learn about DPLA's approach to metadata harvesting and the real-life experience of some Missouri libraries that began collaborating so that they could begin contributing to DPLA. This talk will cover the initial metadata requirements as well as recent changes.
Speaker Bio: Emily Jaycox, Librarian at the Missouri Historical Society, has been involved with digitization efforts and projects in Missouri since the 1990s. She currently serves on the steering committee of MissouriHub which contributes data to DPLA, as well as chairing the MOBIUS task force on Digitization and Institutional Repositories.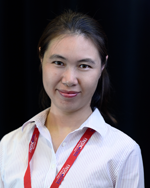 Speaker: Tiewei Liu - tieweil@csufresno.edu
Session Time: 2:00 - 2:45 p.m. CST
Session Title: Automating metadata creation for the institutional repository
Session Description: The Fresno State Digital Repository is an open access repository managed by the Henry Madden Library at California State University, Fresno. In this webinar, the presenter will share the IR workflow at Fresno State that is used to generate metadata from various data resources. The audience will learn the conceptual model of the automated workflow, which is flexible and can be applied to many metadata projects.
Speaker Bio: Tiewei Liu is the IR and metadata librarian at California State University, Fresno. Before joining Fresno State in 2015, Tiewei worked at several academic libraries in the US and in China. Tiewei received her MLIS from University of Texas at Austin.
Speakers: Hannah Tarver - hannah.tarver@unt.edu, and Mark Phillips - mark.phillips@unt.edu
Session Time: 2:00 - 2:45 p.m. CST
Session Title: New Interfaces for Metadata Quality Improvement in the UNT Libraries' Digital Collections
Session Description: The University of North Texas Libraries' Digital Collections comprise more than 1.8 million items from library collections, campus entities, and over 380 institutions across the state of Texas. We use a single, unified system to store all the items and their metadata, which all conform to a schema containing 21 fields based on locally-modified Dublin Core. While our sources of materials are diverse, so is our pool of metadata editors, which includes departmental staff and students, volunteers and library science students, and partner institutions. More than 600 editors of various skill levels have registered accounts in our system since October 2010. In an effort to provide guidance to novices and make metadata more consistent, our metadata editing interface has undergone a number of iterative changes. Many of these changes have added functionality and tools to assist editors who are creating metadata, such as color-coding, help messages, and direct links to guidelines. Recently, during spring and summer 2017, we have made more extensive changes to add system-wide tools specifically intended to discover problems and improve the quality of metadata in our Digital Collections.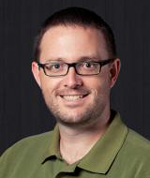 Changes include a new item-level interface to see more information about the history of a metadata record and broader tools to evaluate metadata values across an entire collection or the whole system. This presentation would provide an overview of interface design features in our editing system and a demonstration of the various tools.
Speaker Bio: Hannah Tarver is the Department Head of the University of North Texas Libraries Digital Projects Unit.  She oversees digitization projects and supervises metadata creation for The Portal to Texas History and the UNT Digital Library.
Speaker Bio: Mark Phillips is the Associate Dean of the Digital Libraries Division of University of North Texas Libraries.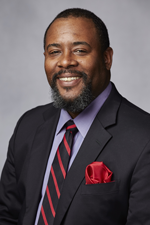 Follow @metadataguy
Speaker: Darnelle Melvin - darnelle.melvin@unlv.edu
Session Time: 3:00 - 3:45 p.m. CST
Session Title: String Manipulations for the Non-Programmer: Transforming Metadata for Cleanup and Migration
Session Description: This presentation will introduce to the non-programmer tools and techniques intended to clean, re-purpose, or transforms legacy metadata in anticipation of a metadata cleanup project or metadata migration.  The presenter will cover string manipulations using Excel functions, pattern matching basics using regular expressions, and will share a variety of open source tools to aid the remediation process.
Speaker Bio: Darnelle Melvin is an Assistant Professor and Special Collections & Archives Metadata Librarian at the University of Nevada, Las Vegas.  He earned his MLIS in Library and Information Science at San José State University School of Information, specializing in Information Organization, Description, Analysis, and Retrieval.  He received his B.A. in Radio and Television from San Francisco State University, specializing in Audio Production and Engineering.  Prior to joining the University of Nevada, Las Vegas, he was a Visiting Assistant Professor and Metadata Transformation Librarian with the Ohio State University Libraries.
His professional and research interest includes: metadata management, metadata mapping and interoperability, audio reformatting, data modeling, digital preservation, data migration, digital libraries and repositories, and linked open data.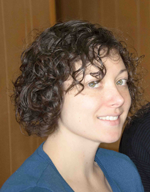 Follow @digitalWUSTL
Follow @mdzellerCDAL
Speakers: Shannon Davis - ssdavis@wustl.edu, and Micah Zeller - mdzeller@wustl.edu
Session Time: 3:00 - 3:45 p.m. CST
Session Title: Turning Wrongs into Rights: Assessment + Implementation of Rights Statements at Washington University
Session Description: As many cultural heritage institutions (and their users) know, ambiguous or meaningless rights statements can cause confusion and limit downstream use of works. Following DPLA and Europeana's lead in drafting simple, standardized terms that help metadata contributors more effectively communicate copyright and re-use status of digital objects, Washington University Libraries evaluated materials in more than 40 digital exhibits in order to assign each an appropriate statement from Rights Statements and help facilitate the same for other contributors to the DPLA Missouri Hub.
The focus of this session, then, would be the implementation of project statements and recommendations. Its purpose is to share and discuss practical steps and workflows that attendees can use to assign statements to materials in their own collections. This is rooted in the perspective of a medium-sized organization, with fairly typical staffing, that contributes to DPLA via participation in a regional service hub, but would be relevant to platforms and institutions of all types. The goal is to provide concrete help with evaluating the underlying status of items by collection and deciding which statement to apply. This may involve risk assessment and/or judgment calls, e.g. choosing between NoC US, InC, and UND statements for certain materials, and so we're keen to share the factors we considered and how decisions were made.
Speaker Bio: Shannon Davis is the Digital Library Services Manager at Washington University Libraries where she works with University faculty, staff, students, and outside collaborators to develop digital collections for teaching and research. Ms. Davis has held several positions at WU Libraries, where she has worked since 2007. Among other initiatives, she has managed the contribution of WU digital collections to the DPLA Missouri Hub since its inception. Ms. Davis has a background in art and design, having earned her BFA in Visual Communications from Washington University. She also attended the University of Missouri, where she earned an MA in Information Science and Learning Technologies.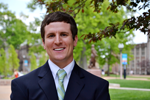 Speaker Bio: Micah Zeller is the Copyright Services Analyst at Washington University in St. Louis, where he helps faculty, students, and staff with intellectual property issues that connect to research, teaching, and library services. He is member of the ARL-UIPO (University Information Policy Officers) and the Missouri Bar, and is responsible for a wide range of institutional rights matters as a primary part of his work portfolio. He helped develop the Missouri Hub to facilitate participation in the DPLA, has worked closely with the Documenting Ferguson project team, and serves on the Faculty Committee on Intellectual Property and Technology Transfer under the Office of the Provost. He has a JD from Washington University School of Law, where he oversaw creation of its institutional repository, and has worked for University Libraries since 2013.