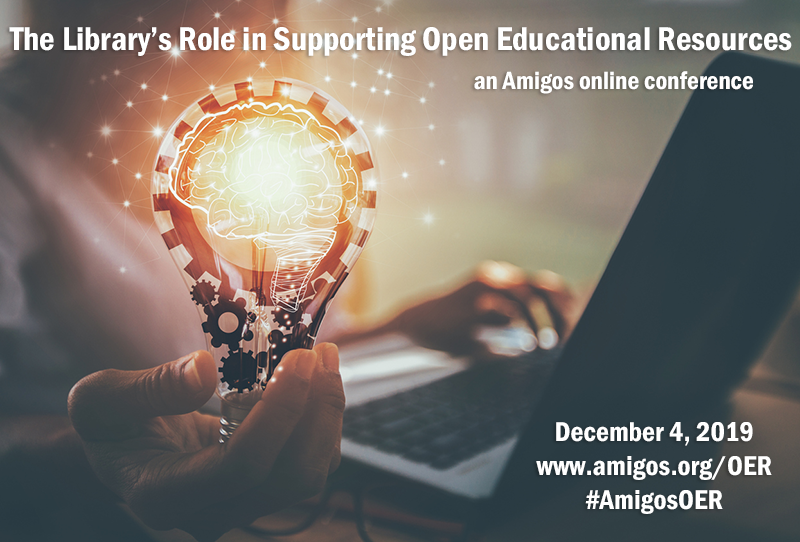 As the cost of textbooks and other educational materials are exponentially increasing, many institutions of higher education and PK-12 schools are adopting open educational resources (OER) as alternatives for their students. Libraries are starting to see OER as part of a trickle-down effect. More and more librarians are now being tasked with supporting faculty, students, and other members of their communities with the adoption of OER.
Join us on December 4, 2019 for an Amigos Library Services online conference, The Library's Role in Supporting Open Educational Resources, where we will explore the roles libraries of all types play in supporting open educational resources.
For more information about this conference, contact Jodie Borgerding, borgerding@amigos.org or 800-843-8482 ext. 2897.