Research & Instruction Librarian -- William Woods University -- Fulton, MO
Submitted by

Amigos

on Tue, 2022-11-22 16:48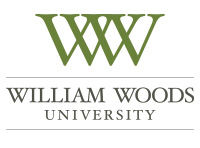 General Description:
The Research & Instruction Librarian provides Information Literacy instruction and research services to students, faculty, and staff, coordinates and updates the library web site, and maintains library e-resources and proxy server.
Essential Duties and Responsibilities:
Research Services

Provide research assistance to students and faculty in-person (drop-in and scheduled appointments), over the phone, and via chat, email, and Zoom.
Actively engage with faculty, researchers, and students to understand their research and instruction needs, build collaborations, and promote library services
Create and maintain research guides and library information on LibGuides platform and serve as lead for LibGuide development and expansion

Information Literacy Instruction

Teach for-credit Information Literacy course as part of the General Education curriculum
Partner with faculty to plan and deliver course-integrated instruction in information literacy and research practices
Create digital learning materials, such as online tutorials and research guides, to promote and enhance the use of library resources and services.
Prepare annual instruction and reference statistics for reports to the Director of the Library

Electronic Resource & Website Management

Manage set-up of electronic library resources
Manage the library's electronic resources and authentication platform (EZProxy)
Work with database vendors to resolve connectivity and content issues
Monitor use of electronic resources, evaluate new products, and recommend resources for addition to or deletion from the library's collections
Prepare monthly database usage statistics for reports to the Director of the Library
Coordinate the appearance of and maintain the content of the library's web site

Library Operations

Serve as WWU representative to ARTHUR and MOBIUS committees as needed
Participate in library policy making and planning
Provide backup coverage of the Circulation desk as needed or scheduled

Faculty Duties

Teach 9 credit hours per year
Participates in relevant course or program assessment
Academic Advising for Undecided majors
Serve on faculty committees
Attend faculty meetings and any other events required of faculty, such as commencement
Assists in recruitment by meeting with prospective undecided majors during campus visits
Engage in professional development
EDUCATION AND EXPERIENCE REQUIRED:
Master's Degree in Librarianship (MLS) from an ALA-accredited program
Two years library experience in an academic library
REQUIRED QUALIFICATIONS:
Experience providing library research assistance and library instruction services
Demonstrated knowledge of online databases and reference resources
General knowledge of all operations of an academic library
Familiar with integrated library systems
PREFERRED QUALIFICATIONS:
Experience with Springshare products, especially LibGuides and LibWizard.
Demonstrated understanding of issues and trends in research and information literacy
Strong understanding of pedagogy and best practices in information literacy
Experience in finding and deploying Open Educational Resources.
More info and application: https://www.williamwoods.edu/employment/job_details.aspx?id=409