Early Access and 20% Discount Available for Project MUSE Books 2023 Frontlist Collections
Submitted by

Amigos

on Thu, 2022-11-03 14:19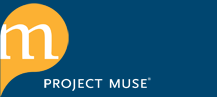 The 2023 Annual Frontlist Collections of books on Project MUSE are now available for purchase, with a 20% early bird discount offered on purchases through February 2023. The Annual Frontlist Collections offer libraries the earliest access to newly-published books from the more than 200 university press and related scholarly publishers who participate in MUSE book collections. The 2023 Complete Annual Frontlist collection is guaranteed to include over 2,700 new releases, an increase of nearly 300 titles over the 2022 collection. The growth in collection size is attributable to both new contributing publishers, and an influx of new books whose original publication dates were delayed due to the global pandemic.
With the advance purchase of one or more of the 2023 frontlist collections, a library gains access to new titles in the collection(s) immediately upon their release on the MUSE platform, and provides its users with the latest scholarship in a DRM-free, easy to use format. With unlimited simultaneous usage, downloading, and printing, books on MUSE are ideal for both research and classroom needs.
Several new publishers have recently begun contributing books to Project MUSE and will have titles in the 2023 collections, including:
Center for Global Development
Divine Mercy University Press
Japan Center for International Exchange
SALALM (Seminar on the Acquisition of Latin American Library Materials)
University of New Orleans Press
University of Toronto Press
Project MUSE offers Annual Frontlist Collections for a wide variety of essential and emerging humanities and social science subjects, and several area studies disciplines. A Complete Collection is also available, including every newly-released collection book on the platform for the year. Pricing is based upon a guaranteed number of titles expected to be delivered, and is tiered by library type.
See more information, including descriptions of the available collections, on the MUSE web site. Complete the MUSE Books price quote form or contact MUSE Sales for pricing on the 2023 frontlist collections. To request a quote, please email Nicole CeBallos at ceballos@amigos.org.