Editorial Assistant -- University of Arizona -- Tucson, AZ
Submitted by

Amigos

on Fri, 2022-01-14 15:22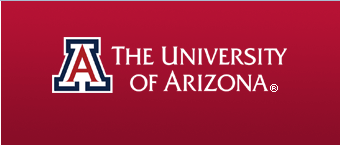 Posting Number: req8356
Department: University of Arizona Press
Department Website Link: https://new.library.arizona.edu/about/organization
Location: Main Campus
Address: Tucson, AZ USA
Apply here: https://arizona.csod.com/ux/ats/careersite/4/requisition/8356/applicatio...
Position Highlights
The University of Arizona Press is the premier publisher of academic, regional, and literary works in the state of Arizona. We publish about fifty books annually on topics related to our core subject areas: Native American and Indigenous studies, Latinx and border studies, anthropology and archaeology, history, space science, and Arizona and the Southwest. In addition, we are the proud publisher of two award-winning literary series committed to publishing new and established voices from Latinx and Indigenous communities.
The Editorial Assistant is a vital member of the UAP Acquisitions team, providing essential support for the department and its editors. The Editorial Assistant will work closely with one or more editors in both remote and in-person contexts to support all stages of the acquisitions process, from initial manuscript submission to preparing a final manuscript for release to our Editorial, Design, and Production team. A large portion of the Editorial Assistant's job is managing peer-review, taking care to move projects as swiftly as possible through the process. The editorial assistant is also responsible for department-wide clerical tasks, such as notetaking, calendaring, data entry, and carrying out specific jobs assigned by the Editor-in-Chief.
Outstanding UA benefits include health, dental, and vision insurance plans; life insurance and disability programs; paid vacation, sick leave, and holidays; UA/ASU/NAU tuition reduction for the employee and qualified family members; state and optional retirement plans; access to UA recreation and cultural activities; and more!
The University of Arizona has been recognized for our innovative work-life programs. For more information about working at the University of Arizona and relocation services, please click here.
CHARACTERISTIC DUTIES
Managing the peer-review process. This entails contacting and corresponding with scholars and writers identified by acquisitions editors, receiving and anonymizing completed peer reviews, processing honorarium forms, and tracking deadlines using tools including Excel and Title Management
Preparing final manuscript for transmittal to Editing, Design, and Production. This entails working with a checklist to ensure all pieces of a manuscript are in place, reading and recording license agreements for third-party permissions, logging permissions and interior art, and fielding author queries and providing support to authors on all matters related to sending their final manuscript
Preparing materials for biweekly Publications Committee meetings. This entails summarizing peer reviews, writing short bios and book summaries, gathering sales data, and pulling materials together for electronic and print distribution to Publications Committee
Clerical duties including: sending complimentary copies of books to authors and reviewers, sending form rejection letters, creating and mailing subvention invoices, departmental calendaring, keeping Press database updated with author addresses
Taking and distributing notes at bi-monthly publication meetings and biannual Editorial Advisory Board meeting
Providing back-up support to Director's Assistant in distributing mail; working an occasional weekend or evening at a Press event, such as the Tucson Festival of Books
Help plan and oversee logistics (including catering) 2-3 times a year for the Press's Editorial Advisory Board meeting when in-person
The UA Libraries support the UA's diversity and inclusiveness strategic initiatives designed to create an inclusive environment for all faculty, staff, and students. The candidate is expected to support diversity and inclusiveness efforts in the department and college
Other duties as assigned
KNOWLEDGE, SKILLS, AND ABILITIES
Demonstrated aptitude for detail-oriented work, proactive communications, and task follow-through
Demonstrated aptitude for English-language written correspondence, including a high level of accuracy with spelling, grammar, and punctuation
Proficiency using Microsoft Office Suite
Excellent organizational and time-management skills, with ability to manage multiple competing priorities with reliable follow-through
Demonstrated ability to record and track details for several concurrent projects reliably and with accuracy
Excellent interpersonal skills to foster a positive team environment and constructive relationships with Press authors and peer reviewers
The skills and ability to work with an orientation toward customer service
A demonstrated aptitude for critical thinking
Excellent communication skills, both written and verbal, with an awareness of language sensitivities around gender and race
Ability to work in a highly collaborative and inclusive environment, one that values and leverages the benefits of diverse perspectives
Positive attitude and strong demonstration of Our Values: Collaboration, Continuous Learning, Diversity, Innovation, and Integrity
Minimum Qualifications
High school diploma or equivalent, or equivalent learning attained through experience required
Minimum of 3 years of relevant experience required
Preferred Qualifications
Experience working in scholarly publishing
Educational, professional, or lived experience with topics aligned with the Press's core acquisitions areas
Bachelor's degree in an area related to the Press's core acquisitions areas
FLSA: Non-Exempt
Full Time/Part Time: Full Time
Number of Hours Worked per Week: 40
Job FTE: 1.0
Work Calendar: Fiscal
Job Category: Communication and Marketing
Benefits Eligible: Yes - Full Benefits
Rate of Pay: $16.00 - $20.00
Compensation Type: hourly rate
Grade: 4
Career Stream and Level: OC2
Job Family: Content Development
Job Function: Communications & Marketing
Type of criminal background check required: Name-based criminal background check (non-security sensitive)
Number of Vacancies: 1
Target Hire Date: 3/7/2022
Contact Information for Candidates - Armando Cruz - armandocruz@email.arizona.edu
Open Date: 1/18/2022
Open Until Filled: Yes
Documents Needed to Apply: Resume and Cover Letter
Special Instructions to Applicant: To ensure your application materials are considered, please submit your application by the first review date of January 28, 2022.
Diversity Statement
At the University of Arizona, we value our inclusive climate because we know that diversity in experiences and perspectives is vital to advancing innovation, critical thinking, solving complex problems, and creating an inclusive academic community. As an Hispanic-serving institution, we translate these values into action by seeking individuals who have experience and expertise working with diverse students, colleagues, and constituencies. Because we seek a workforce with a wide range of perspectives and experiences, we provide equal employment opportunities to applicants and employees without regard to race, color, religion, sex, national origin, age, disability, veteran status, sexual orientation, gender identity, or genetic information. As an Employer of National Service, we also welcome alumni of AmeriCorps, Peace Corps, and other national service programs and others who will help us advance our Inclusive Excellence initiative aimed at creating a university that values student, staff and faculty engagement in addressing issues of diversity and inclusiveness.