Reference Associate PT -- Collin College -- Plano, TX
Submitted by

Amigos

on Thu, 2021-07-22 09:37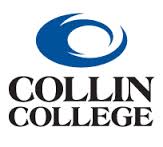 Collin College Plano Campus Library
Reference Associate PT
Application Link: https://collin.csod.com/ats/careersite/JobDetails.aspx?id=2166&site=6
Job Purpose:
Provide reference services to patrons. Maintain current and accurate periodical information. Educate students on how to search databases and the library catalog.
Essential Duties and Responsibilities:
Provide reference services to patrons of the library. Explain and assist in the use of reference sources, books, online databases and Internet Web search engines to locate information.
Request inter-library loans from other library systems.
Provide assistance in the computer lab, as needed. Assist students, faculty and staff with computers, software problems, computer access and printing.
Maintain and process library periodicals collection. Prepare periodical issues for shelving. Claim missing periodical issues with the periodical vendor.

vPerform other duties as assigned.

Perform all duties to maintain all standards in accordance with college policies, procedures and Core Values.
Must be available on Tuesday and Thursday evenings as well as Sundays.
Required Qualifications:
A minimum of eighteen (18) credit hours completed toward a master's degree in library science or library and information science from a regionally accredited American Library Association (ALA) institution and two (2) years of library related work experience required.
Knowledge, Skills and Abilities:
Knowledge of search strategies
Knowledge of college resources
Knowledge of the reference interview process
Knowledge of college and library policies
Knowledge of library databases
Knowledge of library equipment
Customer service skills
Instructional skills
Computer and applicable software skills
Analytical skills
Organizational skills
Research and problem solving skills
Ability to communicate effectively, both orally and in writing
Ability to analyze information sources
Ability to process reports
Ability to maintain budget for ordering
Ability to help customers with their basic computer needs, including e-mail, answering Microsoft product questions, and navigating the Internet
Physical Demands and Working Conditions:
Light Work - Exerting up to 20 pounds of force occasionally, up to 10 pounds of force frequently, and/or a negligible amount of force constantly having to move objects. If the use of arm and/or leg controls requires exertion of forces greater than that for the Sedentary Work category and the worker sits most of the time, the job is rated Light Work. Positions in this class typically include talking, hearing, seeing, grasping, standing, walking and repetitive motions, plus stooping, kneeling, crouching, and reaching. Relatively free from unpleasant environmental conditions or hazards. Office environment. Little physical effort required.