Sam Houston Center Administrative Assistant -- Texas State Library & Archives Commission -- Liberty, TX
Submitted by

Amigos

on Mon, 2021-02-08 14:20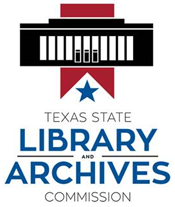 Division: Archives & Information Services
Position Title: Sam Houston Center Administrative Assistant
Apply Now: https://capps.taleo.net/careersection/ex/jobdetail.ftl?job=00013333&tz=G...
Work Location:
Sam Houston Reg Lib-Rsrch Cntr
650 FM 1011
Liberty 77575
Working Hours: M-F 8-5
Salary Group: A-11
Classification No. 0152/Admin Assistant II
Job Posting No. 00013333
Monthly Salary: $2,350 - $2,700 /Month
Date Job Available: March 16, 2021
Please paste the following URL into a browser to view the entire job posting in the CAPPS Career Section: https://capps.taleo.net/careersection/ex/jobdetail.ftl?job=00013333&tz=G...
TSLAC is an equal opportunity employer and does not discriminate on the basis of race, color, religion, sex, national origin, age or disability in employment or in the provision of services, programs, or activities. For job opening inquiries or to request a reasonable accommodation under the Americans with Disabilities Act please contact the TSLAC Human Resources office by calling 512-463-5474.
Applications submitted to TSLAC may be subject to public disclosure, upon request, pursuant to the Texas Public Information Act.
Military Crosswalk Information - Veterans, Reservist or Guardsman with an MOS or additional duties that fall in the fields of: Army - 92A - Automated Logistical Specialist; Navy -SN Seaman; Coast Guard - 360 Yeoman; Marine - 0111 Administrative Specialist; Air Force - 3A1X1 - Administration, or other related fields pertaining to the minimum experience requirement may meet the minimum qualifications for this position.
SUMMARY
The administrative assistant provides routine (journey-level) clerical and technical support for the Sam Houston Center (SHC). Welcomes and serves as the primary point of contact for patrons and visitors at the SHC. Disseminates standard information regarding agency policies and procedures to patrons and employees, in person, telephone and through written correspondences during scheduled business hours. Maintains filing systems, assists with purchasing and tracking office materials, supplies and equipment, and performs routine administrative tasks assigned by the SHC Manager. Enforces security regulations to visitors, provides photocopies upon request and assists with scheduling of visitor, vendor, and staff appointments. Works under moderate supervision with limited latitude for the use of initiative and independent judgment.
ESSENTIAL TASKS
Performs administrative and clerical functions for the SHC.
Welcomes patrons and visitors and directs them appropriately.
Answers and routes calls and electronic mail and refers and responds to inquiries.
Serves as the Purchasing Liaison for the SHC; orders and maintains office supplies, materials and equipment.
Assists visiting patrons with registration, orientation, reference services and enforcement of security regulations.
Responds to inquiries and interprets rules, regulations, policies, and procedures.
Photocopies items for reference requests and handles photocopy sales.
Performs records management functions.
Assists in compiling and entering data for charts, graphs, databases, summaries, and reports.
Performs other duties as assigned.
Attends work regularly in accordance with agency leave and attendance policies.
Complies with all applicable agency policies and procedures, including safety and standards of conduct.
NON-ESSENTIAL TASKS
Assists with the maintenance and cleaning of historic buildings and archival storage areas and with the relocation of collections.
May lift or move heavy objects, such as boxes of printed materials, furniture, as well as large and fragile items.
Provides orientation information to visiting groups and serves as a back-up tour docent.
Shelves and retrieves agency holdings using a variety of location schemes, including the Dewey Decimal and local archival classification systems.
Assists in cataloging and inventory of library materials, including barcode scanning and labeling.
Assists in inventory and basic processing of archives and manuscript collections, including rehousing and database and spreadsheet entry.
MINIMUM QUALIFICATIONS
High school diploma or GED.
One year customer service experience.
One year office clerical experience.
Experience using standard desktop applications.
Ability to communicate effectively both orally and in writing.
Ability to accurately type a minimum of 35 words per minute.
Ability to write legible.
Ability to perform detailed tasks in a public area with interruptions.
PREFERRED QUALIFICATIONS
Work experience in a library, archives or museum, particularly reference services, cataloging or archival processing.
Experience using Microsoft Word, Excel, Outlook, and Access.
Cash handling experience.
Knowledge of Texas history and government, particularly Southeast Texas.
Familiarity with photocopy and scanning equipment.
OTHER REQUIREMENTS & INFORMATION
Must be able to work Tuesday – Saturday.
Occasional overtime work may be required, including nights, holidays, and weekends.
Ability to lift and/or move 40 pounds, while using a rolling step ladder to the height of ten feet, Applicant will be asked to demonstrate this ability at the time of the interview.
Ability to perform visual activities requiring prolonged attention to detail, such as evaluating and editing
computer graphical displays.
Ability to escort groups on extended walking tours between the Center and historical structures.
Valid motor vehicle operator's license or ability to obtain valid Texas operator's license within (30) days of employment.
Successfully complete defensive driving course within 90 days of employment.
Ability to work in an uncontrolled environment with exposure to dust and allergens.
Typing and handwriting exercise will be administered at time of interview.
Criminal history required upon contingent offer.
Ability to work in a non-smoking environment.
SUPERVISION
No supervision duties.
Reports to the Sam Houston Center Manager.