Resource Reminders and Updates from BioOne
Submitted by

Amigos

on Thu, 2020-10-08 15:42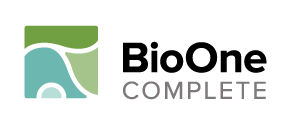 BioOne announced it will have zero title departures and one addition through Michigan State University Press.
215 Titles from 158 Publishers
BioOne Complete is an ever-expanding collection; each year, BioOne partners with leading titles in the biosciences to bring BioOne Complete users access to more research. BioOne is pleased to announce the addition of one new title, Aquatic Ecosystems Health & Management, to the BioOne Complete collection.
This title will further enhance BioOne Complete's core subject coverage in key fields like ecology, environmental sciences, and marine and freshwater biology. Visit the BioOne Complete website to view and download the full 2021 BioOne Complete title list.
Resource Reminder
BioOne Complete is home to a suite of guides and resources to support both your members and their users:
Case Studies and Testimonials
BioOne Complete's wealth of content and affordable pricing make it a versatile resource which meets the needs of a variety of institutions. Check out our librarian case studies and testimonials page to hear their valuable insight into how BioOne Complete supports their organizations.
"BioOne Complete offers the ability to acquire quality titles which would otherwise be difficult to get. [It] provides a cost-effective way to subscribe to bioscience titles and being well below the average inter-library loan cost, is very positive. If universities are looking for biology packages, then yes, I would recommend BioOne Complete."
— George Meerburg
Bioscience Information Specialist
University of Amsterdam