Support Services Specialist -- Texas State Library & Archives Commission -- Austin, TX
Submitted by

Amigos

on Fri, 2020-10-02 09:54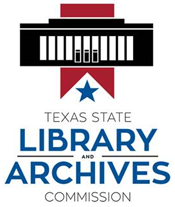 Division: Administrative Services
Position Title: Support Services Specialist
Apply Now: https://capps.taleo.net/careersection/ex/jobdetail.ftl?job=00011728&tz=G...
Work Location: 1201 Brazos - Austin, TX 78711
Working Hours: M-F 40 hours/week
Salary Group: A-13
Classification No. 0154/ Administrative Assistant III
Job Posting No. 00011728
Monthly Salary: $2800 - $3100 /Month
Date Job Available: October 15, 2020
Please paste the following URL into a browser to view the entire job posting in the CAPPS Career Section: https://capps.taleo.net/careersection/ex/jobdetail.ftl?job=00011728&tz=G...
TSLAC is an equal opportunity employer and does not discriminate on the basis of race, color, religion, sex, national origin, age or disability in employment or in the provision of services, programs, or activities. For job opening inquiries or to request a reasonable accommodation under the Americans with Disabilities Act please contact the TSLAC Human Resources office by calling 512-463-5474.
Applications submitted to TSLAC may be subject to public disclosure, upon request, pursuant to the Texas Public Information Act.
Veterans, Reservist or Guardsmen with an MOS or additional duties that fall in the fields Army - 92A - Automated Logistical Specialist; Navy -SN Seaman; Coast Guard - 360 Yeoman; Marine - 0111 Administrative Specialist; Air Force - 3A1X1 - Administration or other related fields pertaining to the minimum experience requirements may meet the minimum qualifications for this position and are highly encouraged to apply. Please call Human Resources at (512) 463-6564 with questions or for additional information.
Additional Military Crosswalk information can be accessed at http://www.hr.sao.state.tx.us/Compensation/MilitaryCrosswalk/MOSC_Inform...
JOB SUMMARY
Performs complex (journey-Level) administrative support and technical program assistance as a member of the Administrative Services Division of the Texas State Library and Archives Commission. Primarily responsible for processing all incoming and outgoing mail for the agency. Receives and processes shipments of supplies, equipment and other merchandise. Serves as the Lead Additional Duty Safety Officer and Facility Manager for the de Zavala building. Works under general supervision, with moderate latitude for the use of initiative and independent judgment.
ESSENTIAL FUNCTIONS
Processes all incoming and outgoing mail for the agency, including driving agency vehicle to pick up and distribute.
Serves as the agency's primary point of contact with the Texas Facilities Commission to coordinate and track building maintenance requests for the Lorenzo de Zavala building
Serves as Lead Additional Duty Safety Officer for the Lorenzo de Zavala building and assists in risk management operations, including safety training.
Receives shipments of supplies, equipment, and other merchandise and distributes to requesting division
Produces mail and receiving related budget and activity reports.
Maintains files related to assigned duties.
Serves as back up for quick copy, key inventory, surplus property and delivery driver.
Attends work regularly in accordance with agency leave and attendance policies
Complies with all applicable agency policies and procedures, including safety and standards of conduct
Performs other duties as assigned
MINIMUM QUALIFICATIONS
Graduation from high school or GED
Three years performing office clerical or administrative support work
One year experience using a personal computer
Experience completing periodic activity or status reports
Ability to lift and move boxes and packages weighing up to 50 pounds
Ability to stand during most of work shift, using hands and arms
Ability to safely operate a 1/2-ton delivery vehicle
Ability to interpret postal regulations and requirements
Ability to maintain effective working relationships and have a customer-service orientation
Ability to effectively communicate orally and in writing
Ability to prioritize daily tasks and meet deadlines
Ability to adjust photocopy and bindery equipment for specific operations
Must use safety equipment, as required, to minimize exposure to hazards
PREFERRED QUALIFICATIONS
College level coursework in Business, English, Accounting, Management or related.
Experience in the operation and maintenance of complex photocopy and bindery equipment
Experience using Microsoft Word and Excel and Outlook
Experience as a messenger or delivery driver
Experience in processing mail for a state agency and using state-contracted vendors
Experience administering an employee safety training program
Experience coordinating facility maintenance requests
OTHER REQUIREMENTS
Visual acuity and manual dexterity required.
Valid Texas Driver's License and acceptable driving record
Driving record check required
Criminal history check required
May be required to work overtime on nights and weekends for special projects
SUPERVISION
Has no supervisory responsibility; reports to Human Resources Manager