Project Coordinator -- University of Arizona -- Tucson, AZ
Submitted by

Amigos

on Fri, 2020-09-04 09:35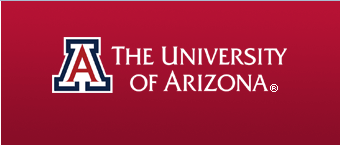 Posting Number: req2296
Department: Digital Innovation/Stewardship
Department Website Link: https://new.library.arizona.edu/departments/odis
Location: Main Campus
Address: Tucson, AZ USA
Apply here: https://arizona.csod.com/ux/ats/careersite/4/home/requisition/2296?c=ari...
Position Highlights: The Project Coordinator reports to the Head of the Office of Digital Innovation and Stewardship and provides project management support for Aligning Library Services with Data-Intensive Humanities Research: Modeling Support for Open Scholarship through Data Storytelling and Digital Publishing on the US-Mexico Borderlands, a 3-year initiative funded by the Andrew W. Mellon Foundation. You will work directly with this grant's principal investigators as well as two consecutive cohorts of four UA-based research teams. You build expertise and capacity for digital storytelling among project participants using a variety of digital tools to translate data and digital content into stories; monitor, organize, and help ensure the timely execution of project deliverables; facilitate robust communication among internal and external partners; and manage ongoing planning efforts, budgets, and expenditures.
Outstanding UA benefits include health, dental, and vision insurance plans; life insurance and disability programs; paid vacation, sick leave, and holidays; UA/ASU/NAU tuition reduction for the employee and qualified family members; state and optional retirement plans; access to UA recreation and cultural activities; and more!
The University of Arizona has been recognized for our innovative work-life programs. For more information about working at the University of Arizona and relocations services, please visit our website.
As a cost-saving measure related to the impact of COVID-19, Furlough and Furlough-Based Salary Programs have been approved by the Arizona Board of Regents. All new hires subject to the programs will be notified in accordance with adopted Furlough and Furlough-Based Salary Programs guidelines and will be required to comply with all measures. To learn more about the programs and whether this position is affected, please visit hr.arizona.edu/FY-2020-2021-Furlough-Program.
Duties & Responsibilities
Manages project activities and resources, in consultation with investigators, advisors, collaborators.
Coordinates the application process for regranting activities through engagement with project leadership, the project review board, Sponsored Project & Contracting Services, and Marketing and Communications.
Maintains Domain of One's Own web hosting for the project by managing the project's website and assisting project awardees with initial account setup.
Builds capacity for engaging with digital tools through workshops and consultations on a variety of tools (e.g., Scalar, Omeka, Pressbooks, and Mukurtu).
Initiates and maintains project communications and documentation. (Includes coordinating meetings and larger project events; managing web-based communication tools such as Google Docs, wikis, and mailing lists; tracking decisions and progress and providing follow-up; and documenting project workflows and procedures.)
Meets regularly with and serves as primary point of contact for project awardees.
Coordinates and develops reports for funding agencies, advisors, and other constituencies; internal reports; conference and workshop materials and presentations, and collaborates on publications and other dissemination activities.
Manages and monitors project budgets; assists with budget preparation.
Prepares documentation for Institutional Review Board and other oversight agencies.
Assist with project travel arrangements and project event planning where needed.
May support research and development tasks, such as conducting literature reviews, and other background research; contributing to discussions of development of protocols and research measures; assisting with data collection and analysis.
The UA Libraries support the UA's diversity and inclusiveness strategic initiatives designed to create an inclusive environment for all faculty, staff, and students. The candidate is expected to support diversity and inclusiveness efforts in the department and college.
Other duties as assigned.
KNOWLEDGE, SKILLS, & ABILITIES
Strong management, leadership, and collaboration ability along with a strong public service ethic.
Ability to manage and coordinate multiple projects and ongoing operational demands; ability to see projects through to completion.
Ability to work well independently and on a team.
Ability to produce professional work independently, on a deadline.
Excellent attention to detail and critical thinking skills.
Demonstrated ability to learn new skills.
Excellent interpersonal and communication skills, both written and verbal.
Ability to work in a highly collaborative and inclusive environment, one that values and leverages the benefits of diverse perspectives.
Positive attitude and strong demonstration of Our Values: Collaboration, Continuous Learning, Diversity, Innovation, and Integrity.
MINIMUM QUALIFICATIONS
Bachelor's degree or equivalent advanced learning attained through professional level experience.
3 years of relevant work experience.
Demonstrated familiarity with digital scholarship in higher education.
Experience with website management and social media.
Preferred Qualifications
Previous project-coordination experience, or related experience in an academic environment, is strongly preferred but not required.
Prior experience with digital scholarship, digital publishing, and/or digital storytelling is strongly preferred but not required.
Experience managing budgets and working with business offices.
Experience in academic writing and publication.
Spanish language fluency (writing, reading, and speaking).
FLSA Exempt
Full Time/Part Time Full Time
Number of Hours Worked per Week 1.0
Job FTE 1.0
Work Calendar Fiscal
Job Category Organizational Administration
Benefits Eligible Yes - Full Benefits
Rate of Pay $55,000 - $65,000
Compensation Type salary at 1.0 full-time equivalency (FTE)
Grade 8
Career Stream and Level PC2
Job Family Project Mgmt
Job Function Organizational Administration
Type of criminal background check required Name-based criminal background check (non-security sensitive)
Number of Vacancies 1
Target Hire Date 9/30/2020
Expected End Date 10/1/2023
Contact Information for Candidates Armando Cruz, armandocruz@arizona.edu
Open Date 8/25/2020
Open Until Filled Yes
Documents Needed to Apply Resume and Cover Letter
Special Instructions to Applicant To ensure consideration please make every effort to submit your application materials by the first review date of September 11, 2020.
Diversity Statement
At the University of Arizona, we value our inclusive climate because we know that diversity in experiences and perspectives is vital to advancing innovation, critical thinking, solving complex problems, and creating an inclusive academic community. As an Hispanic-serving institution, we translate these values into action by seeking individuals who have experience and expertise working with diverse students, colleagues, and constituencies. Because we seek a workforce with a wide range of perspectives and experiences, we provide equal employment opportunities to applicants and employees without regard to race, color, religion, sex, national origin, age, disability, veteran status, sexual orientation, gender identity, or genetic information. As an Employer of National Service, we also welcome alumni of AmeriCorps, Peace Corps, and other national service programs and others who will help us advance our Inclusive Excellence initiative aimed at creating a university that values student, staff and faculty engagement in addressing issues of diversity and inclusiveness.