Network Administrator -- Texas State Library & Archives Commission -- Austin, TX
Submitted by

Amigos

on Mon, 2020-07-20 09:50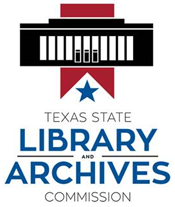 Division: Information Technologies Services
Position Title: Network Administrator
Apply Now: https://capps.taleo.net/careersection/ex/jobdetail.ftl?job=00010957&tz=G...
Work Location: 1201 Brazos, Austin, TX 78711
Working Hours: M-F 8-5
Salary Group: B-20
Classification No. 0289/ Network Specialist III
Job Posting No. 00010957
Monthly Salary: $4,500 - $5,100 /Month
Date Job Available: August 01, 2020
Please paste the following URL into a browser to view the entire job posting in the CAPPS Career Section: https://capps.taleo.net/careersection/ex/jobdetail.ftl?job=00010957&tz=G...
TSLAC is an equal opportunity employer and does not discriminate on the basis of race, color, religion, sex, national origin, age or disability in employment or in the provision of services, programs, or activities. For job opening inquiries or to request a reasonable accommodation under the Americans with Disabilities Act please contact the TSLAC Human Resources office by calling 512-463-5474.
Applications submitted to TSLAC may be subject to public disclosure, upon request, pursuant to the Texas Public Information Act.
Veterans, Reservist or Guardsmen with an MOS or additional duties that fall in the fields of Army25B, 255A, 255S, 53A, CT, IT, 181X, Navy182X, 642X, 644X, 742X, 744X, 275, 26, 030, C4I11, Coast Guard ISM, 0171, 8848, 8858, AirForce3D0X2, or 3D0X4pertaining to the minimum experience requirements may meet the minimum qualifications for this position and are highly encouraged to apply. Please call Human Resources at (512) 463-6564 with questions or for additional information.
Additional Military Crosswalk information can be accessed at http://www.hr.sao.state.tx.us/Compensation/MilitaryCrosswalk/MOSC_Inform...
JOB RESPONSIBILITIES
The Network Administrator performs complex (journey-level) network work for the Texas State Library and Archives Commission. The Network Administrator's primary responsibility is to administer and support the state library's Local and Wide Area Network, internal infrastructure, and all telecommunications. This administrator ensures the reliable operation of the agency's internal network and telecommunications to the consolidated state data center, the Internet, and the library's business partners by analyzing and monitoring network performance, researching and planning for hardware and software upgrades. The Network Administrator collaborates with the Systems Administrator to administer agency-owned server-level tasks and applications including but not limited to user accounts, access control lists, GPO, Office 365 services, file and print services and automation systems in the state library's Active Directory domain. The Network Administrator works under general supervision of the ITS Operations Manager and with moderate latitude for the use of initiative and independent judgment.
ESSENTIAL FUNCTIONS
Administer network devices including firewall/VPN, routers, and switches as well as internal infrastructure, wireless access, and all telecommunications.
Collaborate with the Systems Administrator to administer agency-owned server-level tasks in the Active Directory domain.
Collaborate with the Systems Administrator to administer and support Office 365 and SharePoint for the agency.
Collaborate with the Systems Administrator to administer agency-owned server applications including but not limited to enterprise ticketing system, automated software and deployment system, patch management system, network management and monitoring system and imaging/document management system.
Complete project management tasks for technical projects related to designated area of responsibility.
Research and analyze current and emerging technologies, hardware, software, and services and develop recommendations for ITS management on system upgrades and configurations.
Communicate with the technical staff at the consolidated state data center, DIR network support, as well as with vendors, users, management, and ITS staff on technical issues.
Attend work regularly in accordance with agency leave and attendance policies.
Comply with all applicable agency policies and procedures including safety and standards of conduct.
Performs other work as assigned.
NON-ESSENTIAL FUNCTIONS
None
MINIMUM QUALIFICATIONS
Two years of college-level coursework with a concentration on computer technology, local area networks, wide area networks, telecommunications, and/or computer connectivity AND one-year full-time experience managing a local and wide area network for a mid-size computer center.
OR
High School diploma or GED AND three-years full-time experience managing a local and wide area network for a mid-size computer center.
OR
Successful completion of a certificate education program such as the Texas Information Technology Academy core curriculum or successful completion of coursework such as Cisco Certified Network Associate (CCNA). AND
two years of full-time work experience managing a local and wide area network for a mid-size computer center.
Ability to establish and maintain effective working relationships with managers, co-workers, other agency staff.
Ability to communicate effectively both orally and in writing.
Ability to work in a team environment.
Ability to plan and arrange own work in order to meet deadlines.
Ability to process multiple assignments simultaneously.
Ability to provide effective project leadership.
Skill in problem solving.
PREFERRED QUALIFICATIONS
Bachelor's degree from an accredited college or university in Information Technology or related degree.
Experience administering Cisco Enterprise Network products.
Experience administering a Windows 2008 or later Active Directory domain.
Experience administering and supporting Office 365 services.
Experience utilizing network management and monitoring tools.
Experience managing SolarWinds and/or KACE products including software deployment, patch management and enterprise ticketing system.
Experience supporting an imaging/document management system.
Experience supporting end-users using Microsoft Office Products.
Experience supporting VOIP based phone systems.
Experience supporting TCP/IP services such as LDAP, DHCP, DNS, SMTP.
Prior experience as a Help Desk technician supporting a Windows environment.
Experience working in a virtualized systems environment.
OTHER REQUIREMENTS
College transcripts are required if used to meet minimum requirements. Certificates of completion are required for all coursework used to meet minimum requirements.
Must be available to work a normal day schedule Monday through Friday with some off-hour and occasional weekend assignments.
Criminal background check required if offered a position.
SUPERVISION
No supervision of other personnel.
Supervised by ITS Operations Manager.