Director, Health Sciences Library -- University of Arizona -- Tucson, AZ
Submitted by

Amigos

on Mon, 2020-03-23 13:17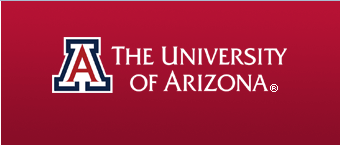 Posting Number: req989
Department: AHS Library
Department Website Link: http://www.library.arizona.edu/about/organization/index.html
Location: Main Campus
Address: Tucson, AZ USA
Apply here: https://arizona.csod.com/ux/ats/careersite/4/requisition/989/application...
Position Highlights
The University of Arizona Libraries (UAL) seeks an experienced, engaged and imaginative Director to lead our University of Arizona Health Sciences Library (UAHSL). The Director serves as the key administrator responsible for coordinating UAHSL programming and initiatives, facilitates a shared vision for the library, and provides leadership for the role of the library in support of University of Arizona Health Sciences strategic initiatives. The Director has administrative responsibility for all of UAHSL, and reports to the UAL Associate Dean. UAHSL is a designated Resource Library for the state of Arizona and has an outreach and community engagement component to its mission.
UAHSL is consolidated under UAL and is considered a department; the Director thusly is also the Department Head for UAHSL. This leadership position is a member of the UAL Cabinet (leadership, policy, and management team).
The Director provides administrative oversight of and leadership for UAHSL Research and Learning (R&L) functions. The UAHSL R&L group engages dynamically with constituencies to support the educational, clinical and research missions of the University of Arizona Health Sciences (UAHS). The Director supervises the group, a team of innovative librarians, in developing and delivering knowledge-based information services. Members teach evidence-based practice and informatics skills, working with colleagues across UAL, and with administrators, faculty and students affiliated with UAHS colleges, centers, institutes and clinical partnerships. The group supports a robust expert searching service, is actively engaged in co-authoring Systematic and Scoping Reviews, and deploys an embedded model of liaison librarianship.
This is a continuing-status (equivalent to tenure), academic professional position. Depending on experience, candidates may be hired at either the Associate or Full rank, and as continuing-eligible or with continuing status.
Outstanding UA benefits include health, dental, and vision insurance plans; life insurance and disability programs; paid vacation, sick leave, and holidays; UA/ASU/NAU tuition reduction for the employee and qualified family members; state and optional retirement plans; access to UA recreation and cultural activities; and more!
The University of Arizona has been recognized for our innovative work‐life programs. For more information about working at the University of Arizona and relocations services, please click here http://www.whyua.arizona.edu
Duties & Responsibilities
Provides leadership and management for faculty and staff at UAHSL, working in collaboration with others in UAHSL administration (Associate Director and Senior Program Coordinator).Facilitates a shared vision and commitment to the strategic direction of UAHSL and UAL.Ensures that processes, services and spaces are managed to be both effective and efficient while addressing needs of faculty, staff and students and providing value to UAHS research, clinical, teaching/learning, and community engagement/outreach processes.
Builds and maintains strong relationships with thought leaders at UAHS to facilitate the delivery of innovative, timely and impactful information services in alignment with the campus' strategic initiatives.
Anticipates, initiates, and responds to changes in the environment and keeps abreast of trends that impact libraries and health sciences education.
Supervises: UAHSL Associate Director (outreach, day-to-day operations, Arizona Health Information Network (AZHIN) consortium, and external relations).In addition, project teams may work under the guidance of this position.
Provides administrative oversight of and leadership for UAHSL Research and Learning (R&L) embedded/liaison librarian program, which provides in-context research, training, and consulting services. Specifically, the incumbent provides dynamic and entrepreneurial leadership in identifying, developing, evaluating and delivering a full range of knowledge-based health sciences information services delivered by the embedded/liaison librarians which address the needs of all library constituencies in the context of a rapidly changing technical and institutional environment.Supervises embedded/liaison librarians serving the colleges of Medicine, Nursing, Public Health, Pharmacy and Veterinary Medicine, a research librarian, and an instructional librarian. Coordinates with the Library's outreach-focused colleagues.
Actively supports a workplace culture that values and promotes a partnership and service philosophy. Creates a climate which ensures high-quality client interactions, with a commitment to ongoing evaluation and improvement.
Works collaboratively to build relationships and pursue opportunities, such as grants and contracts, instruction and the application of librarianship skills in the resolution of information management problems, at the UAHS campus, regionally, nationally and internationally.
Mentors in career and skill development and insures an environment which supports the professional development and growth of staff, including coaching and guiding library faculty through the promotion and continuing status process.Contributes to UAHSL faculty members' continuing status and promotion reviews as well as third-year faculty retention reviews.
UAHSL supports the UA's diversity and inclusiveness strategic initiatives designed to create an inclusive environment for all faculty, staff, and students. The incumbent is expected to support diversity and inclusiveness efforts of the UAHSL R&L group, UAHSL and UAL.
Demands honesty in self and others and models the Libraries' values of diversity, continuous learning, innovation, collaboration, and integrity.
Demonstrates strong communications and interpersonal engagement skills.
Demonstrates ability to work in a highly collaborative and inclusive environment, one that values and leverages the benefits of diverse perspectives.
Demonstrates a positive attitude and strong demonstration of our values: collaboration, continuous learning, diversity, innovation, and integrity.
Other duties as assigned.
Minimum Qualifications
Master's degree in library/information science from an ALA-accredited institution or other relevant advanced degree.
A minimum of four (4) years of professional health sciences library experience at a supervisory level.
Achievements in position effectiveness, service, and scholarship necessary to be hired at the rank of Associate or Full Librarian with continuing status (equivalent to tenure).Demonstrable abilities to lead and support department faculty across the continuum of rank.
Evidence of active and ongoing contributions to the information/library profession and the ability to fulfill the responsibilities of a library faculty member through service and scholarship.
Management experience, including knowledge of and experience providing core and emerging services in support of the teaching/learning, clinical and research missions of an academic health sciences campus.
Demonstrated success in leading a team, including coaching, mentoring, motivating, recognizing, and holding staff accountable with an emphasis on maximizing individual success and growth.
Proven experience as an advocate and champion on behalf of libraries/librarianship in academic environments.
Familiarity with the mission of academic health sciences campuses. Strong understanding of health sciences education; keen awareness of the important role health sciences librarians play in the education of future generations of health care providers.
Proven experience with budget oversight and fiscal management.
Supervisory experience leading health sciences librarians/information professionals in a complex academic environment, including mentoring and coaching for success.
Substantial experience with evidence-based practice principles and their application in library instruction.
Demonstrated familiarity with health information resources and/or collections.
Preferred Qualifications
Ability to lead and supervise in a collaborative and innovative environment and to work with diverse people and serve a diverse population.
Experience in the process of conducting systematic reviews, including knowledge of standards for systematic reviews in healthcare.
Experience as a liaison librarian in the health sciences.
Experience in the delivery of entrepreneurial services, and familiarity with grants, contracts and other forms of extramural funding in academic contexts.
Demonstrated ability to translate innovative ideas into actionable programs or services.
Tenure Information: Continuing Track (C/CE)
FLSA: Exempt
Full Time/Part Time: Full Time
Number of Hours Worked per Week: 40
Job FTE: 1.0
Work Calendar: Fiscal
Job Category: Libraries
Benefits Eligible: Yes - Full Benefits
Rate of Pay: $105,000 - $120,000
Compensation Type: salary at 1.0 full-time equivalency (FTE)
Type of criminal background check required: Name-based criminal background check (non-security sensitive)
Number of Vacancies: 1
Contact Information for Candidates: armandocruz@arizona.edu
Open Date: 3/18/2020
Open Until Filled: Yes
Documents Needed to Apply: Curriculum Vitae (CV) and Cover Letter
Special Instructions to Applicant: To ensure consideration, please make every effort to submit your application materials before the first review date of April 20 2020.
Diversity Statement
At the University of Arizona, we value our inclusive climate because we know that diversity in experiences and perspectives is vital to advancing innovation, critical thinking, solving complex problems, and creating an inclusive academic community. As an Hispanic-serving institution, we translate these values into action by seeking individuals who have experience and expertise working with diverse students, colleagues, and constituencies. Because we seek a workforce with a wide range of perspectives and experiences, we provide equal employment opportunities to applicants and employees without regard to race, color, religion, sex, national origin, age, disability, veteran status, sexual orientation, gender identity, or genetic information. As an Employer of National Service, we also welcome alumni of AmeriCorps, Peace Corps, and other national service programs and others who will help us advance our Inclusive Excellence initiative aimed at creating a university that values student, staff and faculty engagement in addressing issues of diversity and inclusiveness.