Assistant Director of Library Services -- Brazoria County Library System -- Angleton, TX
Submitted by

Amigos

on Wed, 2020-03-11 09:50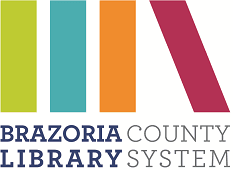 ASSISTANT DIRECTOR OF LIBRARY SERVICES
Are you interested in working in a system that encourages innovation? Always wanted to make a difference? Consider joining an innovative and responsive management team at the Brazoria County Library System.
Serving a diverse population in a rapidly growing county, this public library system has twelve branches in cities throughout the county and is located between Houston and the Gulf Coast. The library system enjoys strong support from the county commissioners and members of the community. While it prides itself on its mission to meet the educational, informational and recreational needs of library users, the library system's leaders also strive to provide a supportive environment and encourage professional development at all levels.
ESSENTIAL DUTIES AND RESPONSIBILITIES
Interviews, trains, supervises, schedules, and evaluates all branch librarians and branch managers.
Evaluates the efficiency and effectiveness of branch services and assists branch librarians in optimizing library operations
Acts as a liaison between director, branches, and library staff
Acts as a liaison to the county library board, county library foundation, and friends of the library, in the absence of the director
Implements and interprets library policies for library users and staff
Assists director in preparation of system budget and in development of system policies
Chairs various committee meetings and recommends policy changes; chairs the library system meetings in the absence of the director
Provides coordination of administrative services to the library branches including but not limited to purchasing, facilities maintenance, staffing, training, planning and budgeting
Represents the library system at the direction of or in the absence of the director, including interacting directly with individuals, community groups, county staff, library boards and others
Attends and participates in professional activities, conferences, consortia, and committees
Maintains an awareness of professional trends, methods and ethics
SUPERVISORY RESPONSIBILITIES
Directly supervises 12 subordinate supervisors, including branch librarians and branch managers, who supervise in excess of 60 employees including reference librarians, youth specialists, lead library clerks, library clerks, and part time library clerks and shelvers
Responsibilities include interviewing and training employees; planning, assigning, and directing work; appraising performance; addressing complaints and resolving problems
EDUCATION and/or EXPERIENCE
Master's Degree (M. S.) in Library Science from an ALA accredited college or university, and five years public library experience with at least three years library supervisory experience.
SALARY $72,707 - $74,887 annually, negotiable based on experience.
TO APPLY
Submit application, resume and cover letter on the Brazoria County careers page. A complete employment application is required. Verification of your education is required. You must provide proof of education from an accredited organization/institution.
https://www.governmentjobs.com/careers/brazoriacounty
Brazoria County is a local government entity that offers competitive salaries with an excellent benefits package. Visit the Brazoria County website for more details.
Contact Penny Ford, pennyf@bcls.lib.tx.us with any questions or concerns.