Archivist -- Texas State Library & Archives Commission -- Austin, TX
Submitted by

Amigos

on Tue, 2020-02-11 21:50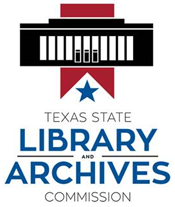 Division: Archives and Information Services
Position Title: Archivist
Apply Now: https://capps.taleo.net/careersection/ex/jobdetail.ftl?job=00009107&tz=G...
Work Location: 1201 Brazos - Austin, TX 78701
Working Hours: Full Time - 40 hours a week - M-F
Salary Group: B-14
Classification No. 7405 - Archivist I
Job Posting No. 00009107
Monthly Salary: $3,250 - $3,500/Month
Date Job Available: February 15, 2020
Please paste the following URL into a browser to view the entire job posting in the CAPPS Career Section: https://capps.taleo.net/careersection/ex/jobdetail.ftl?job=00009107&tz=G...
TSLAC is an equal opportunity employer and does not discriminate on the basis of race, color, religion, sex, national origin, age or disability in employment or in the provision of services, programs, or activities. For job opening inquiries or to request a reasonable accommodation under the Americans with Disabilities Act please contact the TSLAC Human Resources office by calling 512-463-5474.
Applications submitted to TSLAC may be subject to public disclosure, upon request, pursuant to the Texas Public Information Act.
Veterans, Reservist or Guardsmen with an MOS or additional duties that fall in the fields no applicable MOS for Library Assistant or other related fields pertaining to the minimum experience requirements may meet the minimum qualifications for this position and are highly encouraged to apply. Please call Human Resources at (512) 463-6564 with questions or foradditional information. Additional Military Crosswalk information can be accessed at http://www.hr.sao.state.tx.us/Compensation/MilitaryCrosswalk/MOSC_Inform...
SUMMARY
Performs routine (journey-level) archival work for the Texas State Library and Archives Commission in the Archives and Information Services Division. Arranges and describes government records, manuscripts or photographs; accessions and appraises archival materials, and prepares indexes and other finding aids to facilitate access to records. Assists patrons and staff conducting research and in making specific records, documents, and information available or locating other reference materials. Works under moderate supervision with limited latitude for the use of initiative and independent judgment.
ESSENTIAL TASKS
Arranges and describes predominately government records series and occasionally manuscripts and photograph collections
Prepares finding aids using archival standards of EAD and DACS
Conducts initial reviews and appraises government records and manuscript collections
Transfer archival records from agencies and prepares accession records
Provides reference and research services to archives users in person, by phone or mail
Prepares and presents reports formally or informally, in person or in writing
Performs other duties as assigned
Attends work regularly and in accordance with agency leave and attendance policies
Complies with all applicable agency policies and procedures, including safety and standards of conduct
NON_ESSENTIAL TASKS
Assist with the relocation of collections
May serve on internal committees
MINIMUM QUALIFICATIONS
Masters degree from an accredited college or university with a major in History, Government, Library Science or related discipline, with at least 3 semester hours completed in archival administration
Six months of full-time work or classroom experience in the arrangement and description of archives and manuscripts
Experience using word processing applications
Ability to collect, organize, research, and interpret information from various sources and to compose descriptive narratives that are clear, concise, and grammatically correct
Ability to work semi-independently and to exercise professional judgment
PREFERRED QUALIFICATIONS
Work experience using DACS (Describing Archives: A Content Standard), EAD (Encoded Archival Description), XML (Extensible Markup Language) and MARC (Machine Readable Cataloging)
Experience processing state government records and producing finding aids
Work experience conducting research or assisting others in an archive setting
Experience processing electronic records and preparing finding aids for the electronic records
Knowledge of the Texas Public Information Act
Experience working with database or archival content management systems
Experience with Microsoft Office Suite including MSWord, Excel, Access and PowerPoint
Certified Archivist designation
Digital Archives Specialist certificate
Experience in the accessioning of archival materials
Experience with appraising government records or manuscript collections.
OTHER REQUIREMENTS
College transcripts (undergraduate and graduate) must be submitted with application
Submission of a finding aid you independently developed – must be received at the time of the application
Criminal history check required upon contingent offer
Ability to lift and carry boxes weighing 40 pounds
Occasionally overtime work, including night, weekends, and holidays might be involved.
SUPERVISION
Reports to Assistant Director for State Archives, with daily oversight by the Team Lead, Archives and Information Services Division.
Has no supervisory responsibilities.