Business and Career Specialist -- Mid-Continent Public Library -- Independence, MO
Submitted by

Amigos

on Fri, 2020-02-07 21:00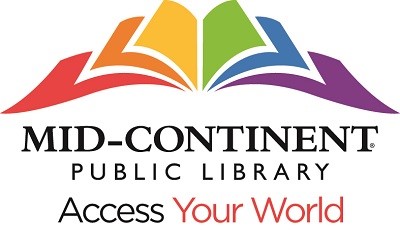 Position: Business and Career Specialist - Square One
Location: Independence, MO
Job Id: 1263
# of Openings: 1
Position: Business and Career Specialist - Square One Administrative Headquarters
Apply here: https://www.mymcpl.org/library-information/working-with-MCPL/employment-...
This position will be open until filled.
NOTE: This is a one-year position, funded by a grant from the Ewing Marion Kauffman Foundation. Please note that the Library cannot guarantee employment beyond the end of the grant funding.
The Business and Career Specialist is responsible for modeling excellent customer service to all staff and customers by providing outreach and training to the business community as well as library staff. This position also works within a team to continuously grow the Square One Small Business program.
Salary/Wage:
$19.23 per hour plus benefits
This is a full-time, overtime non-exempt position
Schedule:
The schedule for this position includes daytime, evening, and weekend hours.
The schedule for this position is based on the needs of the department and is subject to change.
Reports to: Information and Reader Services Manager
Employee Expectations:
Supports, promotes, implements, and makes decisions based on established Library policies, guidelines, and programs
Knowledge and support of the principles of intellectual freedom including the Library Bill of Rights and the Freedom to Read statement
Models excellent customer service attitude and delivery, supporting a collaborative and inclusive workplace
Consistently acknowledges and appreciates all Library employees' contributions
Contributes positively to the efforts of supervisors and peers
Establishes and maintains supportive working relationships with internal and external customers
This position requires a valid driver's license.
Essential Job Functions:
System expert for workforce and employment skills software
Educates business community, job seekers, and hiring organizations on workforce and employment skills software
Creates Job Skills workshops
Works with other organization to assess gaps in workforce related services
Liaison for the business community and job seekers
Conducts presentations to businesses, organizations, chambers, and staff on the Library's business resources
Represents the Library by attending different business organizations meetings and events
Demonstrates thorough knowledge of the Library's business resources
Coordinates with Community Programming and Marketing on programs that will support the small business community
Trials and evaluates existing and potential online resources
Keeps up to date with trends in the business world
Assists staff with business related inquiries from the public
Maintains relationships with the business community
Writes blogs and articles, and assists with video creation on topics pertinent to small business
Assists with promotional posts and videos to market Square One events and classes
Contributes to Square One Facebook, Twitter, and Instagram accounts
Creates content for resource partners
Possession of a valid driver license and a reliable personal vehicle for use in carrying out the duties of this position including transportation of materials and equipment (mileage reimbursed)
Non-essential Job Functions:
Conducts one-on-one consultations on library and business resources
Participates in various business committees
Attends meetings as needed
Serves on MCPL committees as needed
Required Skills:
Models excellent customer service attitude and delivery
Demonstrates proven computer literacy with adequate keyboarding skills
Uses effective verbal, written, and discreet communication with management, co-workers, and the public
Exhibits self-motivation with the ability to prioritize, meet deadlines, and manage changing priorities
Demonstrates excellent organizational and planning skills with ability to perform multiple tasks concurrently
Possesses ability to adapt quickly to new technologies
Performs duties requiring the exercise of professional skill, initiative, and independent judgment
Successfully handles matters of conflict
Remains current on trends in the business and library fields
Demonstrates skill in document creation, data entry, and manipulation
Demonstrates excellent public speaking and presentation skills
Possesses ability to maintain a flexible 40 hours per week schedule that occasionally requires capacity to change schedule on short notice
Demonstrates ability to learn and subsequently train staff on reference- and business- related topics
Possesses knowledge of the library's business information resources
Experience and Training:
Bachelor's degree or comparable business experience required
Competent in Microsoft Word, Microsoft Excel and Microsoft PowerPoint
Knowledge of Workflows or other library software preferred
Knowledge of social media preferred
Public speaking ability
Essential physical abilities to be accomplished with or without reasonable accommodation are:
Clarity of speech and hearing which permits the employee to communicate effectively with the supervisor and other employees.
Vision which permits the employee to produce and review a wide variety of library materials, written correspondence, reports and related materials in both electronic and hard copy form.
Manual dexterity which permits the employee to operate a keyboard and any other assigned equipment.
Personal mobility which permits the employee to monitor and perform assigned library operations, and to attend Library meetings at various locations.
Must be able to lift up to 40-pounds, push and pull carts weighing up to 200-pounds, bend, stoop, and lift and move tables and chairs.
NOTE: This job description is not intended to be all-inclusive. Employee may perform other related duties as required to meet the ongoing needs of the organization.