Youth Services Manager -- Mid-Continent Public Library -- Independence, MO
Submitted by

Amigos

on Wed, 2020-01-08 10:19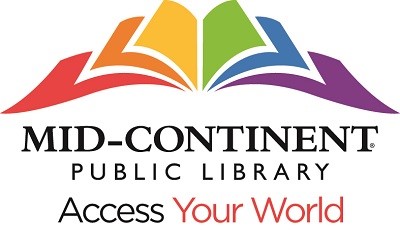 Position: Youth Services Manager - Youth Services Department
Location: Independence, MO
Job Id: 1288
# of Openings: 1
Apply here: https://www.mymcpl.org/library-information/working-with-MCPL/employment-...
This position will be open until filled.
Position Overview:
The Youth Services Manager is responsible for modeling excellent customer service to all staff and customers by providing collaborative leadership to the Library in planning services to youth, including developing guidelines and procedures, assisting with programs and materials selection, planning workshops and in-services, and training staff.
The successful Youth Services Manager will thrive when leading professional and enthusiastic collaboration and communication with stakeholders at all levels within MCPL as well as community partners. It is important that the Youth Services Manager is able to champion an environment of teamwork that acknowledges the roles of everyone involved in the planning and execution of the library's youth services activities.
Salary/Wage:
$58,457 - $87,686 per year plus benefits
This is a full-time, overtime exempt position
Schedule:
All scheduling is based on the needs of the department and is subject to change.
Reports to: Assistant Library Director
Supervises: Assistant Youth Services Manager, Reading Rocket Coordinator, Reading Rocket Liaison, Reading Rocket Associate, Reading Rocket Driver & Support Associate, Early Literacy Coordinator, Early Literacy Liaison, School Age Coordinator, School Age Liaison
Leadership Expectations:
Supports, promotes, implements, and makes decisions based on established Library policies, guidelines, and programs
Knowledge and support of the principles of intellectual freedom including the Library Bill of Rights and the Freedom to Read Statement
Models excellent customer service attitude and delivery, supporting a collaborative and inclusive workplace
Consistently exhibits leadership qualities and professional attitudes and behaviors
Consistently acknowledges and appreciates each Library employee's contributions
Develops a high-performance work team in an empowered environment
Maintains an attractive, safe and welcoming environment
Maintains regular and dependable personal attendance and punctuality based on commitment to the Library
Establishes and maintains supportive working relationships with co-workers and other departments/branches
Plans and allocates library resources systematically
Models excellent customer service attitude and delivery, supporting a collaborative and inclusive workplace
Essential Job Functions:
Oversees and coordinates the Library system's early literacy initiatives including story time and the Reading Rocket
Works with department staff to plan, coordinate and participate in workshops and in-service training for branch staff working with young children
Works with department staff to plan and coordinate outreach activities presented through the Reading Rocket
Works with branches to form outreach partnerships with community groups, Parents as Teachers, etc. to keep them informed of services available to youth, and works cooperatively on projects of mutual interest or benefit
Develops best practices for story times and other developmentally appropriate early literacy programming and supports the Early Literacy Associates who preform those programs in the branches
Oversees and coordinates the Library system's youth programming, including teen services
Coordinates, plans, and organizes the Summer Learning Program
Works with department staff to plan, coordinate and participate in workshops and in-service training activities for branch staff working with elementary age children and teens
Develops best practices for developmentally appropriate elementary age and teen programming supports the Youth Services
Associates who preform those programs in the branches
Works with the Homeschool Advisory Team to ensure programming needs are met
Department management and staff supervision
Interviews, hires, trains, evaluates, and supervises the department staff
Assists with the interviewing, hiring, and coordinating of youth services staff in all branch libraries
Oversees the maintenance of time-keeping and leave records of subordinates
Recommends and administers staff disciplinary actions, if required
Oversees the management of department budgets
Public Relations and Marketing
Works in cooperation with the Marketing and Communications Department, where appropriate, to carry out department goals and objectives
Develops and updates materials created within the department
Serves as a clearinghouse and quality control for youth services-related publications, brochures, and fliers created in the branches
Prepares and presents information on youth services to community groups
Works with the Electronic Resources Department to update the Kids Page on the website
Possession of a valid driver license and a reliable personal vehicle for use in carrying out the duties of this
position including transportation of materials and equipment (mileage reimbursed)
Non-Essential Job Functions:
Participates in local, state, or national organizations for youth services, such as but not limited to Missouri Library Association and American Library Association
Maintains the department Intranet page
Consults as needed with the Collection Development Department on youth books, periodicals and other materials
Required Skills:
Demonstrates strong collaborative skills and teamwork both within and outside of the department
Models excellent customer service attitude and delivery
Demonstrates proven computer literacy with adequate keyboarding skills
Uses effective verbal, written, and discreet communication with management, coworkers, and the public
Exhibits self-motivation with the ability to prioritize, meet deadlines, and manage changing priorities
Demonstrates excellent organizational and planning skills with ability to perform multiple tasks concurrently
Demonstrates proven ability to work with youth, youth programming, and adults working with youth
Performs duties requiring the exercise of professional skill, initiative and independent judgment
Successfully handles matters of conflict
Remains current on trends in the library field
Learns and subsequently trains staff on youth services-related topics
Demonstrates thorough knowledge of trends relating to youth service
Experience and Training:
Master of Library Science degree issued by a library school of recognized standing is required with a minimum of 5 years of youth services-related experience
Minimum of 3 years of management or supervisory experience is required
Thorough knowledge and understanding of brain development in relation to youth literacy activities
Through understanding of early childhood development principles and how it relates to library service
Essential physical abilities to be accomplished with or without reasonable accommodation are:
Clarity of speech and hearing which permits the employee to communicate effectively with the supervisor and other employees.
Vision which permits the employee to produce and review a wide variety of library materials, written correspondence, reports, and related materials in both electronic and hard copy form.
Manual dexterity which permits the employee to operate a keyboard and any other assigned equipment.
Personal mobility which permits the employee to monitor, supervise, and perform assigned library operations, and to attend Library district, community, and public meetings at various locations.
Tolerance for dust and mold which permits the employee to work with books and other library materials as well as working in older buildings.
NOTE: This job description is not intended to be all-inclusive. Employee may perform other related duties as required to meet the ongoing needs of the organization.