Library Construction Grant Coordinator -- Texas State Library & Archives Commission -- Austin, TX
Submitted by

Amigos

on Wed, 2019-10-30 10:31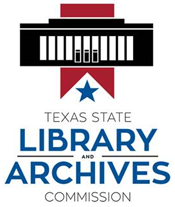 Division: Library Development & Networking
Position Title: Library Construction Grant Coordinator - Temp through08/2021
Apply here: https://capps.taleo.net/careersection/ex/jobdetail.ftl?job=00007544&tz=G...
Work Location: 1201 Brazos - Austin, TX 78711
Working Hours: M-F 8-5
Salary Group: B-18
Classification No. 1920/Grants Coordinator I
Job Posting No. 00007544
Monthly Salary: 3,812.00 - 4,851.00/Month
Date Job Available: December 2019
Please paste the following URL into a browser to view the entire job posting in the CAPPS Career Section: https://capps.taleo.net/careersection/ex/jobdetail.ftl?job=00007544&tz=G...
TSLAC is an equal opportunity employer and does not discriminate on the basis of race, color, religion, sex, national origin, age or disability in employment or in the provision of services, programs, or activities. For job opening inquiries or to request a reasonable accommodation under the Americans with Disabilities Act please contact the TSLAC Human Resources office by calling 512-463-5474.
Applications submitted to TSLAC may be subject to public disclosure, upon request, pursuant to the Texas Public Information Act.
Veterans, Reservist or Guardsmen with an MOS or additional duties that fall in the fields (No MOS) pertaining to the minimum experience requirements may meet the minimum qualifications for this position and are highly encouraged to apply. Please call Human Resources at (512) 463-6564 with questions or for additional information.
Additional Military Crosswalk information can be accessed at http://www.hr.sao.state.tx.us/Compensation/MilitaryCrosswalk/MOSC_Inform...
Temporary Position through August 2021
JOB SUMMARY
Performs routine (journey-level) project management work. This is a two-year appointment to serve as primary point of contact for grant projects as funded by a special appropriation in the 86th Regular Session. The position will support facilities planning or construction projects for local public library projects. The position will be responsible, in consultation with other LDN and TSLAC staff, for designing and executing a program to promulgate rules and guidelines and manage award and implementation of grants to support library facilities development. The position will also monitor the progress and completion of grant-funded projects and serve as a subject matter expert to grantees in matters related to the state grant and construction projects. This position reports to the Division Director with significant oversight from the Grants Coordinator. Works under moderate supervision, with limited latitude for the use of initiative and independent judgment.
ESSENTIAL FUNCTIONS
Performs Administrative functions in support of library facility development grants.
Provides subject matter expertise for grantees receiving library facility development grans for library planning and construction.
Develops and communicates information to the eligible library community to increase the awareness of the availability of facility and construction grants.
Reports on progress of funded projects.
Performs related duties as assigned.
Attends work regularly in accordance with agency leave and attendance policies.
Complies with all applicable agency policies and procedures, including safety and standards of conduct.
MINIMUM QUALIFICATIONS
Graduation from an accredited four-year college or university.
One year experience with facilities design, construction projects, or building trades.
One year successful project management experience.
Experience with grant programs for public agency or non-profit organization.
Ability to analyze data, formulate conclusions, and write reports.
Ability to work well with individuals and organizations.
Ability to interpret and explain grant rules and guidelines.
Ability to communicate both verbally and in writing.
PREFERRED QUALIFICATIONS
College Coursework in the fields of construction, architecture, interior design, library science, or public administration.
Certification in project management.
Experience with library construction projects.
Bilingual (English/Spanish)
OTHER QUALIFICATIONS
Complete college transcripts must be submitted with application.
Applicants selected for interview may be asked to make a short presentation.
Travel by airplane and personal auto required up to 20%.
SUPERVISION
Reports to Director of Library Development and Networking Division
No supervisory responsibility.