ProQuest wants you to Rethink what you're doing for video and save with Amigos
Submitted by

Amigos

on Wed, 2019-10-09 17:17
In teaching and learning, video is used to provide in-class engagement, offer applications to help explain complex concepts, address diverse learning preferences, and much more. With Academic Video Online, you'll be able provide students and faculty with that, and so much more.
Amigos year end discount - Valid through 11/30/19 for New Customers Only!
Affordable streaming video does exist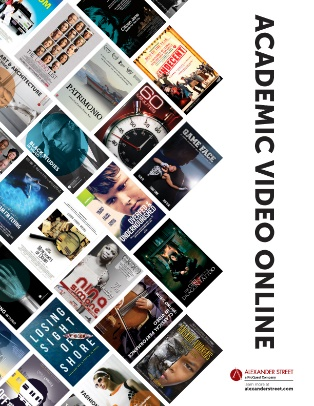 Twice the content of any provider – Academic Video Online's affordable subscription gives unlimited access to 68,000 streaming videos curated for teaching and learning. From documentaries to training videos to Broadway performances, Academic Video Online is far and away the industry's most comprehensive multidisciplinary video solution.
Subscribing to Academic Video Online includes:
A Unique Build by Choice perpetual ownership program: your entire subscription cost is automatically applied towards owning perpetual rights to your choice of eligible videos.
FREE Media Hosting allows you to publish and share multimedia across your institution
An enhanced cinematic video interface includes 360/virtual reality functionality, fast, simple navigation and a mobile-first design
Access to valued content providers such as: BBC, PBS, CNN, A&E Networks®/History Channel, 60 MINUTES, Sony Pictures Classics, Milestone Films, BroadwayHD™, Wall Street Journal, Annenberg Learner, Oscilloscope Pictures, and more
It's time to rethink what you're doing for video!
Request a trial and pricing of Academic Video Online thru AMIGOS.
Discount valid through 11/30/2019
BLOGS: