Library Associate -- Pioneer Library System -- Shawnee, OK
Submitted by

Amigos

on Fri, 2019-09-27 11:25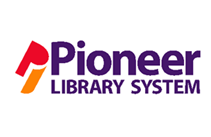 POSITION OPEN
LIBRARY ASSOCIATE
SHAWNEE PUBLIC LIBRARY
101 NORTH PHILADELPHIA
SHAWNEE, OKLAHOMA 74801
405-801-4506
POSITION: Library Associate - Children's Services
BEGINNING SALARY: Grade 8, Base ($2952/mo)
WORKING CONDITIONS: Full time position, 40 hrs/wk. Must be available to work a flexible schedule which includes evenings and weekends, in addition up to two weeks of "Mandatory New Hire Orientation & Training" located at the Administrative Offices in Norman.
APPLICATIONS ACCEPTED: September 27 through October 07, 2019
POSITION SUMMARY:
Provides high level customer service to Pioneer Library System and Shawnee Public Library customers including children's services, reference, reader's advisory, programming, and outreach; has working knowledge in the operation of computers and standard office software products; performs other duties as assigned.
JOB REQUIREMENTS:
Education and/or experience:

Bachelor's degree required from an accredited college or university;
Three years relevant experience;
Experience working with children preferred;
Equivalent combination of technical training, education and/or experience may be considered;
Valid driver's license.

Knowledge, Skills and Abilities:

Understands and performs basic functions and tasks of common software programs and email applications;
Uses and helps others use basic computer hardware;
Thorough knowledge of library circulation practices and procedures, children's books, child development and education techniques as well as reader's advisory and reference services and functions;
Demonstrated ability in working with children and children's programming;
Skills in working with public, public speaking and conducting effective story times and other library programs;
Knowledge of office procedures, clerical work, skills in typing and filing;
Working knowledge in the operation of computers and office machines, and standard office software products, electronic resources, internet and database retrieval;
Strong skills in written and spoken business communications;
Ability to lift up to 25 lbs; retrieve and replace items from floor level to at least 5 1/2 feet in height;
Work a flexible schedule which will include evenings and weekends based on fluctuating branch/department demands.
APPLICATIONS:
Applications accepted through October 07, 2019. Résumé alone is not sufficient; completed application form is required. To apply for this position visit www.pioneerlibrarysystem.org – About Us, Jobs@PLS link at bottom of page.
Pioneer Library System is an Equal Opportunity Employer.
All employees and qualified applicants will receive consideration for employment without regard to race, color, religious belief, sex, age, national origin, disability, sexual orientation, veteran status, genetic information or any other category protected by the law.
Pioneer Library System will make all reasonable accommodations in the application and employment processes. If you need a reasonable accommodation, please contact Elissa Fox at 405-801-4506, or by email, hr@pioneerlibrarysystem.org.
Inspiring innovation, engagement and learning in our communities