Office Manager -- Texas State Library & Archives Commission -- Austin, TX
Submitted by

Amigos

on Tue, 2019-09-24 10:20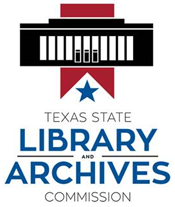 Division: Administrative Services
Position Title: Office Manager
Apply Now: https://capps.taleo.net/careersection/ex/jobdetail.ftl?job=00007149&tz=G...
Work Location: 1201 Brazos - Austin, TX 78711
Working Hours: M-F 8-5
Salary Group: A-15
Classification No. 0156/Admin Assistant IV
Job Posting No. 00007149
Monthly Salary: $ 2,748.00 - 3,605.00 /Month
Date Job Available: October 15, 2019
Please paste the following URL into a browser to view the entire job posting in the CAPPS Career Section: https://capps.taleo.net/careersection/ex/jobdetail.ftl?job=00007149&tz=G...
TSLAC is an equal opportunity employer and does not discriminate on the basis of race, color, religion, sex, national origin, age or disability in employment or in the provision of services, programs, or activities. For job opening inquiries or to request a reasonable accommodation under the Americans with Disabilities Act please contact the TSLAC Human Resources office by calling 512-463-5474.
Applications submitted to TSLAC may be subject to public disclosure, upon request, pursuant to the Texas Public Information Act.
Military Crosswalk Information - Veterans, Reservist or Guardsman with an MOS or additional duties that fall in the fields of: Army - 92A - Automated Logistical Specialist; Navy -SN Seaman; Coast Guard - 360 Yeoman; Marine - 0111 Administrative Specialist; Air Force - 3A1X1 - Administration, or other related fields pertaining to the minimum experience requirement may meet the minimum qualifications for this position.
JOB SUMMARY
Performs advanced (senior-level) administrative and technical program assistance work for the Administrative Services Division of the agency. The Office Manager disseminates standard information regarding agency policies and procedures to employees and the public. This position assists the Purchasing Department, Accounting Department, Support Services, Executive Office and ITS Department. The ability to provide excellent customer service in a high volume office and the ability to multi-task are essential elements of this position. Works under limited supervision with considerable latitude for the use of initiative and independent judgment.
ESSENTIAL FUNCTIONS
Performs all administrative and clerical functions for the Chief Fiscal and Operations Officer and the Administrative Services Division of the agency.
Answers high volume telephone and refers or responds to departmental electronic mail
Provides administrative support and assistance to the Human Resources Department
Assists with Property Inventory and Accounting
Serves as the division's Records Manager
Serves and the Agency liaison to the Department of Public Safety for parking and electronic ID badges
Edits proofs and maintains information for the divisions web pages on the Internet and Intranet
Serves and the agency Recycling Coordinator and Liaison to Texas Facilities Commission
Assists with special projects as designated by the Chief Operations and Fiscal Officer
Attends work regularly and in accordance with agency leave and attendance policies
Complies with all applicable agency policies and procedures including safety and standards of conduct
MINIMUM QUALIFICATIONS
Two year college coursework or High School or GED and Three years of progressively responsible Administrative Assistant work
Two years office clerical experience
Two years public contact experience
One year experience working with automated systems including data entry
Poise and appearance to tactfully deal with the public
Knowledge of business English, composition, and spelling
Knowledge of office practices and administrative procedures
Ability to plan and arrange own work in order to meet mandatory deadlines
Ability to process multiple assignments simultaneously
Ability to lift boxes weighing up to 35 lbs
PREFERRED QUALIFICATIONS
College degree or coursework in Human Resources, English, Communications or related.
Experience explaining rules, regulations, policies, or procedures to the public
Experience using Excel and Microsoft Word
Experience using the Internet software such as HTML, Frontpage, Drupal, LiveCycle, Word Press and Dreamweaver
Experience creating online forms
Experience creating/maintaining databases
Experience with state purchasing rules and regulations
Experience with record processing and/or accounting
Experience using CAPPS
OTHER REQUIREMENTS & INFORMATION
College transcripts required if claiming college credit
The successful candidate must pass a criminal history check
Texas State Purchasing Training must have been completed or taken within the first 6 months of employment
SUPERVISION
Reports to the Chief Operations and Fiscal Officer.
No supervisory responsibility