Head of Technical Services and Systems -- Texarkana Public Library -- Texarkana, TX
Submitted by

Amigos

on Thu, 2019-09-19 09:32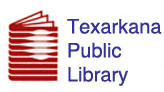 Head of Technical Services and Systems – Texarkana Public Library, Texarkana, Texas
Description: Looking for an enthusiastic librarian or information science professional to plan, coordinate, supervise, and implement all aspects of the technical services and systems for the Texarkana Public Library. This position requires the ability to effectively communicate with vendors and consultants, to troubleshoot problems with software and equipment, and to manage efficient use of budgeted funds.
Required Education: Master's Degree in Library Science or Information Science
Salary: Salary is $42,120, with excellent benefits package which includes health, life and dental insurance, paid vacation, social security and TMRS retirement.
Required Experience: Proficiency with integrated library systems (SirsiDynix Symphony, preferred), computer networks and application in libraries, computer software (Microsoft Office, EnvisionWare), computer peripherals, cloud based systems, computer maintenance, mobile devices, and website development for SirsiDynix Enterprise. Knowledge of library selection and acquisitions procedures, rules of cataloging and classification, collection development, and emerging trends in public libraries. Must have attention to detail, ability to work well with others, and analytical thinking skills.
Contact: Submit a letter of application, resume, transcript, and the names of three professional references to: Search Committee, Texarkana Public Library, 600 W. Third St., Texarkana, TX 75501 or email application materials to jstrayhorn@txar-publib.org
This position will remain open until filled.