Accountant (Libraries Business Center) -- University of Arizona -- Tucson, AZ
Submitted by

Amigos

on Fri, 2019-08-30 08:45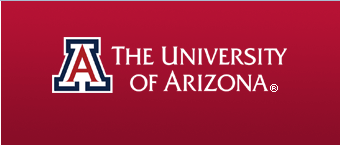 Title: Accountant
Department: Libraries - Administration (1701)
Location: Main Campus
Position Summary
The Accountant supports the University of Arizona Press, an award-winning publisher of scholarly and regional books. The successful candidate will manage accounts payable, including author royalties, account reconciling, and accounts receivable, while providing exceptional customer service to a variety of Press customers. This is an opportunity to support a department that helps represent the University of Arizona to the larger world through the publication of influential books in a variety of fields. The position also supports the University of Arizona Libraries by approving transactions, reconciling accounts, and creating and updating UAccess Analytics dashboards. This position requires strong organization, attention to detail with a high degree of accuracy, excellent judgment and independence, including ability to set priorities, handle multiple tasks, and determine the best approach or action based on policies, practices, guidelines and procedures. The University Libraries are a team-based organization. All staff are expected to perform cross-functional and/or project work in addition to the functional duties of their positions.
Visit the University Libraries website to learn more about us.
Outstanding UA benefits include health, dental, and vision insurance plans; life insurance and disability programs; paid vacation, sick leave, and holidays; UA/ASU/NAU tuition reduction for the employee and qualified family members; state retirement plan; access to UA recreation and cultural activities; and more!
The University of Arizona has been recognized for our innovative work-life programs. For more information about working at the University of Arizona and relocations services, please click here.
Equal Opportunity Employer Minorities/Women/Vets/Disabled.
Duties & Responsibilities
UA Press Support:
Approves invoice payments, honoraria and royalties of UA Press transactions through the University's financial system according to University policies and procedures.
Performs monthly reconciling, and produces and distributes monthly reports.
Educates UA Press staff in business processes and relevant University purchasing policies.
Serves as coordinator for royalty payments to UA Press authors.
Budget Management:
Reconciles UA Libraries accounts.
Maintains the UA Libraries Chart of Accounts in collaboration with the Libraries Business Center leadership to create new accounts, sub-accounts, and other coding required to maintain the financial management of its activities.
Manages UA Foundation accounts.
Performs monthly reconciling, and produces and distributes monthly reports.
Analytics Dashboards:
Processes provisioning requests to grant employees access to UAccess Analytics dashboards, reports, and Agents.
Performs regular maintenance and improvement of UAccess Analytics departmental dashboards, reports, and Agents.
University Policies and Procedures:
Keeps up-to-date and follows University policies and procedures; recommends changes in UA Press procedures to improve or maintain compliance, accuracy and efficiency.
Contacts appropriate personnel regularly to resolve problems and to obtain policy guidance.
Serves as the Libraries Business Center training coordinator to ensure Libraries' personnel are aware of and compliant with UA Financial Service Policy and Procedures related to Operations expenditures, P-Cards, and Travel.
Provides back-up support for Libraries Business Center staff during absences.
The UA Libraries support the UA's diversity and inclusiveness strategic initiatives designed to create an inclusive environment for all faculty, staff, and students. The candidate is expected to support diversity and inclusiveness efforts in the department and college.
Other duties as assigned.
Knowledge, Skills, & Abilities
Knowledge of accounting principles, practices and procedures, including those specific to the University of Arizona.
Knowledge of accounts payable principles, including funding sources and ability to apply them accurately.
Knowledge of book industry practices a plus.
Fluency in Microsoft Office applications and ability to acquire new software skills.
Excellent interpersonal and communication skills, both written and verbal, including the ability to successfully develop and maintain good working relationships with colleagues and customers.
Excellent customer service skills.
Ability to use good judgement and solid analytical and problem-solving skills.
Ability to work in a fast-paced environment, responding positively to unanticipated changes.
Excellent Initiative, organizational, time management, and follow through skills.
Optimistic, flexible, can-do attitude.
High level of accuracy and attention to detail.
Ability to work in a highly collaborative and inclusive environment, one that values and leverages the benefits of diverse perspectives.
Positive attitude and strong demonstration of Our Values: Collaboration, Continuous Learning, Diversity, Innovation, and Integrity.
Minimum Qualifications
Please see Arizona Board of Regents Minimum Qualifications below.
Arizona Board of Regents Minimum Qualifications
Bachelor's degree in Accounting or a related area with accounting course work AND one year of professional accounting experience; OR, five years of progressively responsible and diverse accounting experience and course work, which includes at least one year of professional accounting, in which a broad exposure to all areas of accounting and accounting principles, practices and procedures was acquired; OR, any equivalent combination of experience, training and/or education.
Preferred Qualifications
Experience creating effective training documentation and conducting employee training sessions.
Demonstrated proficiency with MS Excel, including formulating formulas, working with ranges and customizing data.
Experience using MS Access, Word and Outlook.
Experience using UAccess and UAccess Analytics.
Full Time/Part Time: Full Time
Number of Hours Worked per Week: 40
Job Category: Administrative and Professional
Benefits Eligible: Yes - Full Benefits
FLSA: Exempt
Posted Rate of Pay: $40,000 - $45,000
Type of criminal background check required: Name-based criminal background check (non-security sensitive)
Posting Number: S27733
Number of Vacancies: One
Desired Start Date: 10/01/2019
Limited to Current UA Employees: No
Contact Information for Candidates:
Glenda Hendrickson
ghendric@email.arizona.edu
Open Date: 08/28/2019
Review Start Date: 09/09/2019
Open Until Filled: Yes
Special Instructions to Applicant
In your cover letter, please describe how your qualifications and experience are a good fit for this position.
Quick Link for Internal Postings: http://uacareers.com/postings/41120
Diversity Statement
At the University of Arizona, we value our inclusive climate because we know that diversity in experiences and perspectives is vital to advancing innovation, critical thinking, solving complex problems, and creating an inclusive academic community. As an Hispanic-serving institution, we translate these values into action by seeking individuals who have experience and expertise working with diverse students, colleagues, and constituencies. Because we seek a workforce with a wide range of perspectives and experiences, we provide equal employment opportunities to applicants and employees without regard to race, color, religion, sex, national origin, age, disability, veteran status, sexual orientation, gender identity, or genetic information. As an Employer of National Service, we also welcome alumni of AmeriCorps, Peace Corps, and other national service programs and others who will help us advance our Inclusive Excellence initiative aimed at creating a university that values student, staff and faculty engagement in addressing issues of diversity and inclusiveness.