Part-Time Driver -- Mid-Continent Public Library -- Independence, MO
Submitted by

Amigos

on Fri, 2019-08-09 16:48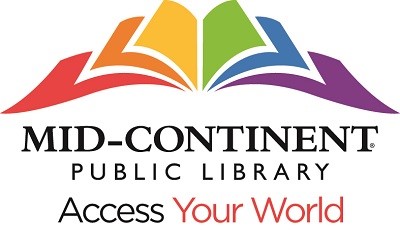 Position: Part-Time Driver - Administrative Headquarters
Location: Independence, MO
Job Id: 1209
# of Openings: 1
Apply here: https://www.mymcpl.org/library-information/working-with-MCPL/employment-...
Part-Time Driver - Delivery Services Administrative Headquarters
This position will be open until filled.
Position Overview:
The Substitute Driver is responsible for modeling excellent customer service to all staff and customers through operation and maintenance of delivery vehicles, pickup and delivery of totes and other items between facilities, and sorting of library materials on an as-needed basis.
Salary/Wage:
$13.21 per hour
This is a part-time, overtime non-exempt position
This position works a maximum of 950 hours per year (12- 18 hours per week)
Schedule: The hours for this position are Monday - Friday, 7:00 am - 3:00 pm on the dock or 5:00 am - 1:30 pm when driving.
Reports to: Delivery Services Manager
Employee Expectations:
Supports, promotes, implements, and makes decisions based on established Library policies, guidelines, and programs
Knowledge and support of the principles of intellectual freedom including the Library Bill of Rights and the Freedom to Read statement
Models excellent customer service attitude and delivery, supporting a collaborative and inclusive workplace
Consistently meets expectations set forth in Non-Exempt Employee Expectations Document
Essential Job Functions:
Drives delivery vehicle between library facilities and other locations as necessary
Sorts library materials and related items in vehicles on routes and on the dock
Picks up daily deposit bags from branches and delivers to Accounts Receivable office
Notifies supervisor of any vehicle problems
Exposure to all weather conditions
Non-Essential Job Functions:
Makes special delivery runs as necessary
Assists in Mail Room or Warehouse as needed
Required Skills:
Models excellent customer service attitude and delivery
Demonstrates proven digital literacy with adequate keyboarding skills
Uses effective verbal, written, and discreet communication with management, co-workers, and the public
Exhibits self-motivation with the ability to prioritize, meet deadlines, and manage changing priorities
Must be available on a regular schedule or on-call basis as needed
Possesses valid Missouri driver's license
Possesses clean driving record
Experience and Training:
High School Diploma or GED
Preference shown to candidates with pallet jack and motorized pallet jack experience
Experience driving a box truck with a lift gate
Possesses valid Missouri driver's license
Possesses clean driving record
No accidents or traffic violations within the last 12 months
Essential Physical Abilities to be accomplished with or without reasonable accommodation are:
Clarity of speech and hearing which permits the employee to communicate effectively with the supervisor and other employees.
Vision which permits the employee to produce and review a wide variety of written correspondence, reports and related materials in both electronic and hard copy form.  Manual dexterity which permits the employee to operate a keyboard and any other assigned equipment.
Tolerance for dust and mold which permits the employee to work with books and other library materials as well as working in older buildings.
Operates lower lift gate on truck, ability to climb in and out of truck with a dolly.
Carry carts in and out of library branches and dock area.
Personal mobility and endurance, with or without reasonable accommodation, which permits the employee to travel between assigned locations, and to perform sustained physical activity, including the ability to lift 55 pounds, bend, stoop and reach shelving from floor level to 6 feet high, and stand or walk for 6-8 hours and safely operate a 2-wheel dolly to move material around the dock area.
NOTE: This job description is not intended to be all-inclusive. Employee may perform other related duties as required to meet the ongoing needs of the organization.