Faculty, Reference Librarian -- Lone Star College -- Cypress, TX
Submitted by

Amigos

on Thu, 2019-07-25 11:02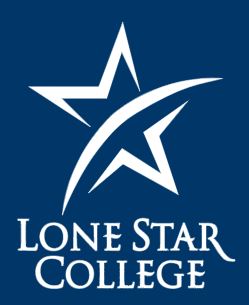 Apply for Job: Job ID30216
Location: LSC-CyFair
Full/Part Time: Full-Time
Regular/Temporary: Regular
More info: https://hcm.lonestar.edu/psc/hcmprd/EMPLOYEE/HRMS/c/HRS_HRAM_FL.HRS_CG_S...
Job Description
PURPOSE AND SCOPE:
The librarian's role encompasses the general areas of learning facilitation, personal and professional development, and institutional and community service. Reference services include developing or acquiring instructional materials and providing assistance to the community in the use of research and technology. Under the supervision of Library Director, provides appropriate professional reference and research and reader's advisory assistance. Develops and maintains assigned library collections; provides one-on-one and group instruction for library users.
PRINCIPAL DUTIES AND RESPONSIBILITIES:
Works with the campus and system librarians to incorporate library-developed instructional tools into the online course management system
Provides reader's advisory and reference services during the day, evenings, and weekends to meet student, faculty, and community research needs; Uses library catalog, the internet and databases to meet these needs
Maintains the reference desk schedule, including the schedule for Library instructional classes
Establishes annual objectives in consultation with supervisors
Teaches students, faculty, and other library users to access and use print, audio-visual, and electronic information resources; Plans, organizes and delivers research instruction in ways that maximize student learning, information literacy and technology
Promotes the use of general and subject-oriented print and electronic research guides and other instructional materials
Evaluates, acquires, and provides access to information resources in a variety of formats to support student learning, and specific programs or courses
Meets institutional service and professional development goals as determined in collaboration with dean/director
Responsible for other reasonable related duties as assigned
KNOWLEDGE, SKILLS, AND ABILITIES:
Excellent interpersonal, customer service, oral and written communication skills
Ability to effectively use computer technology in the performance of the job and in the classroom
Ability to teach information literacy courses at a variety of times and locations in response to institutional needs
Understanding of the importance of information literacy in developing student learning in an academic institution
PHYSICAL ABILITIES:
The work is sedentary. Typically, the employee sits comfortably to do the work. However, there may be some walking; standing; bending; carrying of light items, such as papers, books, or small parts; or driving an automobile. No special physical demands are required to perform the work.
WORK SCHEDULE AND CONDITIONS:
Equipment used includes, PC workstation running on a LAN in a Microsoft Windows environment, calculator, phone and other general office equipment
Interface with internal and external contacts as needed to carry out the functions of the position
Work is performed in a climate-controlled office with minimal exposure to safety hazards
REQUIRED QUALIFICATIONS:
Master's degree in Library Science/Information Science from an ALA-accredited institution
PREFERRED QUALIFICATIONS:
Minimum 3 years' library experience in higher education, preferably at a community college
Thorough knowledge of library automation systems, including circulation and acquisitions functions
Experience with curriculum and instruction and formal teaching
Salary
Commensurate with education, experience and qualifications
Benefits Marketing Statement
By joining our top-notch institution, you will enjoy being a part of an organization that offers a supportive, collegial work environment and excellent work/life balance. This includes a full comprehensive and competitive benefits package, wellness programs, professional development opportunities, sabbatical opportunities and more.
Special Instructions
All applicants for Full Time Faculty and Adjunct Faculty positions are required to provide a cover letter and unofficial transcripts for consideration for employment with Lone Star College.
Go to the Job Search page, click on 'My Activities' at the top of the page. Under My Cover Letters and Attachments you will click on 'Add Attachment.' Please be sure to put the Job ID# in the title once you name your file for cover letters only, unless you attached your cover letter with your resume. You must limit your file name to 40 characters or less.
How to Apply
ALL APPLICANTS MUST APPLY ONLINE ONLY
We will not accept application material received via fax, email, mail, or hand delivered.
Postings for part-time and adjunct positions are active for the academic year. By selecting the option to receive notifications on your profile, you will begin receiving electronic communication regarding new opportunities with Lone Star College (LSC).
If selected for an interview, a recruiter will contact you by phone, or email to schedule an interview.
Lone Star College participates in the E-Verify program, under which Lone Star College provides the federal government with information from each new employee's Form I-9 to confirm that the employee is authorized to work in the United States.
More information on the E-Verify program is available at www.dhs.gov/E-Verify.
Lone Star College is an EEO Employer. All positions are subject to a criminal background check.