Head of Access Services Librarian -- Stephen F. Austin State University -- Nacogdoches, TX
Submitted by

Amigos

on Thu, 2019-07-11 11:47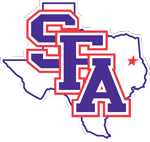 The Stephen F. Austin State University Ralph W. Steen Library, located in Nacogdoches, Texas, is seeking a Head of Access Services Librarian for a 12-month, tenure-track faculty position. This position is responsible for the direct oversight of circulation, course reserves, and stack maintenance. Establishes, implements, and evaluates policies and procedures for these services. Responsible for hiring, training, scheduling and coaching permanent and student staff. Provides high-quality and user-focused customer service; interprets policies and procedures. Acts as a dedicated resource for staff, students, faculty, and other library users. Works under limited supervision, with extensive latitude for the use of initiative and independent judgment. Reports to the Head of Digital Strategies and Content Discovery.
Key responsibilities include:
ensures consistency in service quality to provide high-quality and user-focused service
hires, trains, supervises and evaluates departmental staff in accordance with library and university policies. Supports leadership and learning opportunities for departmental staff
manages stack maintenance and logistics, including shelving, shifting and transfer to storage
develops, implements and maintains documentation, policies, workflows and procedures related to access services
plans and implements new library services and improves existing library services
keeps abreast of current standards and emerging technologies to effectively support the organization of, and access to, library resources and services
engages in research, scholarly, creative and service activities at levels that are appropriate to faculty rank and departmental tenure/merit criteria
Education:
Required: Must hold a master's degree in library science from an American Library Association-accredited institution.
Experience:
Three years of related experience is required for the Librarian II rank. Experience working in a circulation department and with the Symphony ILS.
Librarian rank is determined by level of experience, professional contributions to the academic and general communities through presentations at professional meetings, professional publications, and service to library organizations.
Salary is commensurate with experience.
To apply, visit http://careers.sfasu.edu/postings/4860