Information Technology Manager (Operations) -- University of Arizona -- Tucson, AZ
Submitted by

Amigos

on Thu, 2019-06-27 08:59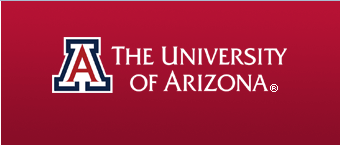 Title: Information Technology Manager (Operations)
Department: Libraries - User Experience (1709)
Location: Main Campus
Position Summary
The University of Arizona Libraries is seeking an experienced, enthusiastic, and dedicated professional with strong proficiencies in information technology support and operations to lead a team composed of IT support analysts, Microsoft system administrators, and student workers, delivering client services and support to library staff and patrons.
This position will supervise the Operations Team within the Technology Strategy & Services department. The Operations Team provides desktop computing support for staff and departmental hardware and software at UA Libraries, and also maintains public computer installations across several library buildings on campus. The team purchases the machines, develops and deploys standardized software images onto them, and provides support to end users. Work is coordinated through a local helpdesk ticketing system, which also acts as front-line support for library staff using campus-provided services like email, calendaring, and identity management. Additionally, Operations staff maintain the digital signage system used for informational and emergency messaging, and assist with the planning, implementation, and support of staff conference rooms, meeting spaces, and other technology-enhanced spaces with the Libraries, including the new CATalyst Studios currently under construction as part of the Student Success District project.
For all of the above, the Operations Team works with a small handful of bright young student workers: training, supervising, monitoring their progress, and preparing them for a potential future career in IT.
IT work at the UA Libraries occupies a fairly unique position on campus: we're big enough to support a good-sized staff, we solve a broad spectrum of challenging problems, and we focus on medium-to-long-term solutions. We're small enough to have some flexibility in how we get things done, and we still pay attention to work-life balance. Because the Libraries serve all of campus, we work across a lot of problem domains and stakeholder groups, so it stays interesting. We are, in short, a good middle ground between distributed and central IT.
We're also a fairly idiosyncratic bunch, from various academic backgrounds (communications, psychology, classical philology, cultural studies, anthropology, astronomy, and media arts, amongst others). Our department includes former screenwriters, school teachers, Biosphere2 tour guides, and LPL researchers. We try to be accommodating about work schedules and we're very serious about professional development. We maintain a relaxed office environment, and the University benefits package is great.
Visit the University Libraries website to learn more about us.
Outstanding UA benefits include health, dental, and vision insurance plans; life insurance and disability programs; paid vacation, sick leave, and holidays; UA/ASU/NAU tuition reduction for the employee and qualified family members; state retirement plan; access to UA recreation and cultural activities; and more!
The University of Arizona has been recognized for our innovative work-life programs. For more information about working at the University of Arizona and relocations services, please click here.
Equal Opportunity Employer Minorities/Women/Vets/Disabled.
Duties & Responsibilities
Manages, plans, organizes, schedules, prioritizes, assigns, and reviews the work of assigned information technology staff; monitors workload, deadlines, goals and progress.
Trains staff and ensures application of current performance, policy and processing standards.
Conducts analysis and provides input into information technology strategic planning. Participates in budget development.
Plans, organizes and serves as project manager on large/complex information technology projects.
Evaluates emerging technologies and identifies hardware, software, and other resources necessary to accomplish unit tasks within budgetary constraints. Recommends the purchase of hardware/software.
Establishes unit standards and policies; implements and recommends actions to improve work flow, simplify operational and reporting procedures and improve performance standards.
Coordinates unit activities with vendors, users and other operational units.
Maintains work, time and cost records. Writes status reports, including conclusions and operational recommendations.
Supervises six full-time employees or their equivalent, and four part-time student workers, on a regular basis.
Assists with decisions regarding hiring, evaluation, promotion and termination of employees, or makes related recommendations that are given particular weight.
The UA Libraries support the UA's diversity and inclusiveness strategic initiatives designed to create an inclusive environment for all faculty, staff, and students. The candidate is expected to support diversity and inclusiveness efforts in the department and college.
Other duties as assigned.
Knowledge, Skills, & Abilities
Excellent interpersonal and communication skills, both written and verbal.
Ability to work in a highly collaborative and inclusive environment, one that values and leverages the benefits of diverse perspectives.
Positive attitude and strong demonstration of Our Values: Collaboration, Continuous Learning, Diversity, Innovation, and Integrity.
Knowledge of supervisory practices, principles and techniques.
Knowledge of the principles, practices and techniques of providing computing services in an academic environment.
Knowledge of current computer hardware, software and emerging technologies.
Skill in supervision (e.g., selecting, training, assigning and reviewing work, leading and motivating, appraising and supervising performance).
Skill in establishing and maintaining standards, policies, and operational effectiveness.
Skill in managing projects and analyzing operational efficiency.
Minimum Qualifications
Please see Arizona Board of Regents Minimum Qualifications
Arizona Board of Regents Minimum Qualifications
Seven years of progressively responsible information technology experience including one year of supervisory experience; OR, Bachelor's degree in Management Information Systems or a related field AND four years of information technology experience which includes one year of supervisory experience; OR, any equivalent combination of experience, training and/or education.
Preferred Qualifications
Experience with:
Provisioning, maintaining, repairing, and supporting user desktop and laptop workstation and operating systems, including Microsoft Windows, Apple MacOS, Google Chrome OS, and Ubuntu Linux.
Using OS and application imaging and deployment management tools, e.g. LANDESK, Ghost, DeployAnywhere, DeployStudio, etc.
Microsoft Windows Server functionality, including Exchange email and calendaring, Active Directory Domain Services, DNS/DHCP/IPAM, Windows PowerShell, etc.
Administering and supporting networked resources, including file shares, remote desktops, virtual private networking,
Active Directory accounts and permissions, security and backup services, etc.
Office productivity and related software applications, e.g. Microsoft Outlook, Microsoft Office, Adobe Creative Cloud,
DocuWare document management, etc.
Knowledge of:
Current IT security practices and protocols.
Full Time/Part Time: Full Time
Number of Hours Worked per Week: 40
Job Category: Computer, Engineering and Technical
Benefits Eligible: Yes - Full Benefits
FLSA: Exempt
Posted Rate of Pay: $60,000-$70,000
Type of criminal background check required: Name-based criminal background check (non-security sensitive)
Posting Number: S27364
Number of Vacancies: One
Limited to Current UA Employees: No
Contact Information for Candidates:
Krissandra McNeill
klmcneill@email.arizona.edu
Open Date: 06/26/2019
Review Start Date: 07/10/2019
Open Until Filled: Yes
Special Instructions to Applicant
In your letter of interest, please describe how your qualifications and experience are fitting for this position.
Quick Link for Internal Postings: http://uacareers.com/postings/39416
Diversity Statement
At the University of Arizona, we value our inclusive climate because we know that diversity in experiences and perspectives is vital to advancing innovation, critical thinking, solving complex problems, and creating an inclusive academic community. As an Hispanic-serving institution, we translate these values into action by seeking individuals who have experience and expertise working with diverse students, colleagues, and constituencies. Because we seek a workforce with a wide range of perspectives and experiences, we provide equal employment opportunities to applicants and employees without regard to race, color, religion, sex, national origin, age, disability, veteran status, sexual orientation, gender identity, or genetic information. As an Employer of National Service, we also welcome alumni of AmeriCorps, Peace Corps, and other national service programs and others who will help us advance our Inclusive Excellence initiative aimed at creating a university that values student, staff and faculty engagement in addressing issues of diversity and inclusiveness.