Associate Professor, Library Cataloger & Metadata Librarian -- Lamar University -- Beaumont, TX
Submitted by

Amigos

on Thu, 2019-06-20 16:29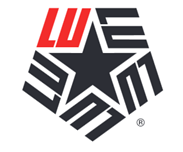 Associate Professor, Library Cataloger & Metadata Librarian #499429
Lamar University
Salary: Commensurate
Quick Link for Direct Access to Posting: http://jobs.lamar.edu/postings/7768
Job Summary/Basic Function
Classification Summary / Basic Function:
The Mary & John Gray Library seeks to hire an experienced and motivated Cataloger and Metadata Librarian to organize and enhance accessibility to the library's print and electronic scholarly resources and fulfill the duties and responsibilities of a tenure-track faculty member.
Duties:
Develops and creates metadata for licensed and open source information resources available through the Mary & John Gray Library
Plans and directs the work of staff responsible for the cataloging, classification and organization of library materials in all formats (including monographs, analytics, manuscripts, electronic resources, audiovisuals and software)
Performs original and copy cataloging using OCLC Connexion, RDA and LC Classification. Maintains authority records/files
Maintains current knowledge of the development of national and international cataloging, metadata, and linked data standards
Participates in the library's liaison program, working with one or more departments, as assigned, with the guidelines and expectations of the program
Oversees compilation of cataloging statistics
Manages the current print holdings records in bibliographic utilities such as OCLC and the local online public access catalog (OPAC)
Writes, revises and implements cataloging procedures and maintains an updated procedures manual
Minimum Qualifications (Education & Experience)
Education:
Masters in Library and/or Information Science from an ALA-accredited program
A second Masters in a related or non-related field of study (required for tenure eligibility)
Experience:
Minimum 3 years of experience cataloging in all formats using an integrated library system and OCLC Connexion
Experience with an integrated library system
Supervisory experience
Knowledge:
Working knowledge of metadata standards and schema used to describe and manage digital collections
Working knowledge of MARC21 bibliographic and authority formats, LC classification schedules; use, interpretation and application of LC Subject Headings (LCSH)
Working knowledge of FRBR, RDA and emerging linked data standards
Skills:
Demonstrated ability to work independently and/or collaboratively with diverse constituencies
Strong problem-solving skills
Comfortable with ambiguity
Ability to adapt quickly to new standards and technologies and a willingness to explore and implement new technologies, standards, and practices to enhance services and complete tasks more efficiently
Excellent verbal and written communication skills
Commitment to conduct research and scholarship consistent with a tenure-track faculty appointment with a commitment to engage in continuing professional development
Preferred Qualifications (Education & Experience)
Preferred Qualifications:
Experience with the SIRSI/Dynix integrated library system
Experience in the use of MarcEdit
Instructional experience
EEO Statement
Lamar University is an Equal Opportunity/Affirmative Action Employer. All qualified applicants will receive consideration for employment without regard to race, color, religion, sex, national origin, disability or protected veteran status.
Veteran's Preference
Lamar University is proud to provide employment preference to veteran applicants in accordance with Texas 805 Government Code, Section 657.003.
Security Sensitive Statement
This position is security-sensitive and thereby subject to the provisions of the Texas Education Code §51.215, which authorizes the employer to obtain criminal history record information.
Lamar Expectation of Quality
Employee will support the mission of Lamar by providing high quality, professional services, timely responses and solutions to customer requests.
Disclaimer
This job description is intended to convey information essential to understanding the scope of the job and the general nature and level of work performed by job holders within this job. But, this job description is not intended to be an exhaustive list of qualifications, skills, efforts, duties, responsibilities or working conditions associated with the position. This description is subject to modification as the needs and requirements of the position change. Lamar University reserves the right to revise, change or eliminate this job description at any time.
Other duties may be assigned to this position on a regular or occasional basis to respond to the needs of the university.
This Job Description is not intended to be a contract of employment or a legal document. Employment with Lamar University is at will, and may be terminated with or without cause, and with or without notice, at any time. Nothing in this Job Description shall be interpreted to be in conflict with or to eliminate or modify in any way the employment-at-will status of Lamar University employees.
Posting Detail Information
Open Date: 06/06/2019
Open Until Filled: Yes
Quick Link for Direct Access to Posting: http://jobs.lamar.edu/postings/7768