Library Information Associate -- University of Arizona -- Tucson, AZ
Submitted by

Amigos

on Wed, 2019-06-19 10:32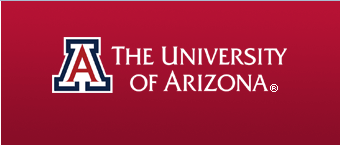 Title: Library Information Associate
Department: Libraries - Delivery, Description & Acquisitions (1703)
Location: Main Campus
Position Summary
The position functions as an integral part of the technical services team with primary responsibility in the acquisition of materials in physical and electronic formats for the UA Libraries. The incumbent also provides general technical services support, including copy cataloging, metadata application, catalog maintenance, and special projects.
WORK SCHEDULE: M-F, 8:00 am-5:00 pm. Staff may be required to change work schedules to occasionally fill in behind night and weekend staff to meet the needs of library customers.     
Visit the University Libraries website to learn more about us.
Outstanding UA benefits include health, dental, and vision insurance plans; life insurance and disability programs; paid vacation, sick leave, and holidays; UA/ASU/NAU tuition reduction for the employee and qualified family members; state retirement plan; access to UA recreation and cultural activities; and more!
The University of Arizona has been recognized for our innovative work-life programs. For more information about working at the University of Arizona and relocations services, please click here.
Equal Opportunity Employer Minorities/Women/Vets/Disabled.
Duties & Responsibilities
Reviews requests for library material submitted by library selectors, faculty, and students, assesses availability, locates appropriate vendors and communicates with requesters to problem-solve complex requests.
Places firm orders for material in physical and electronic formats, creates order records in the Library Services Platform (LSP), monitors order fulfillment, and communicates with vendors as needed to resolve issues.
Interacts with a variety of vendor and vendor systems and continually monitors and responds to changes in vendors, vendor contracts and services.
Negotiates the procurement of digital streaming rights in support of Video Streaming Services and maintains licenses.
Receives and reconciles invoices in preparation for payment in Accounting.
Participates in the workflows that maintain the libraries' complex patron driven acquisitions program, including batch loading of catalog records, analysis, data remediation, and problem-solving.
Supports the Course Driven Acquisitions (CDA) project each semester by providing links to textbooks assigned by course instructors, if owned or available for purchase in ebook format, for inclusion in the Course Management System.
Copy catalogs library material in all formats for discovery and access.
Creates and applies descriptive metadata of digitized material using appropriate metadata schema for ingestion in various digital asset management systems.
Actively participates in department and library-wide meetings, discussions, projects, and training sessions.
The Libraries supports the UA's diversity and inclusiveness strategic initiatives designed to create an inclusive environment for all faculty, staff, and students. The candidate is expected to support diversity and inclusiveness efforts in the department and college.
Other duties as assigned.
Knowledge, Skills, & Abilities
Knowledge of and ability to follow current best practices in library operations, procedures, policies and resources.
Knowledge of library tools, systems and resources related to technical services functions in academic libraries.
Familiarity with licensing requirements for electronic and media resources and methods for authentication for access.
General knowledge of library accounting procedures and understanding of UA policies regarding financial transactions.
Knowledge and skill in cataloging library materials in all formats using appropriate cataloging applications, resources, schemas, and rules such as RDA, LCSH, LC Classification, MARC 21, etc.
Demonstrated familiarity with metadata standards, communication standards, and classification systems (RDA, Library of Congress Subject Headings & Classification, Dublin Core, MARC 21, etc.).
General knowledge of academic publishers and publishing practices.
Solid experience with technology and familiarity with trends in delivery of electronic information.
Ability to interpret information and extract data from computer databases using various search criteria.
Demonstrated commitment to continual professional development, improvement, and learning.
Initiative, optimism, flexibility, and follow through.
Excellent analytical, time management, organizational, and problem-solving skills.
Ability to work with a high level of accuracy and attention to detail.
Excellent interpersonal and communication skills, both written and verbal.
Ability to work collaboratively as well as independently in a busy, fast-paced environment.
Ability to work in a highly collaborative and inclusive environment, one that values and leverages the benefits of diverse perspectives.
Positive attitude and strong demonstration of Our Values: Collaboration, Continuous Learning, Diversity, Innovation, and Integrity.
Minimum Qualifications
Please see Arizona Board of Regents Minimum Qualifications below.
Arizona Board of Regents Minimum Qualifications
Bachelor's degree AND two years related library experience;
OR six years related library experience;
OR, any equivalent combination of experience, training and/or education approved by Human Resources.
Preferred Qualifications
Demonstrated proficiency in the use of a major Library Services Platform (LSP), such as Ex Libris Alma.
Experience with acquisitions processes within a large university research library.
Experience cataloging library materials in all formats.
Experience creating metadata for digital collection repositories in non-MARC metadata formats and awareness of established and emerging metadata trends.
Full Time/Part Time: Full Time
Number of Hours Worked per Week: 40
Job Category: Administrative and Professional
Benefits Eligible: Yes - Full Benefits
FLSA: Exempt
Posted Rate of Pay: $33,000-$36,000
Type of criminal background check required: Name-based criminal background check (non-security sensitive)
Posting Number: S27319
Number of Vacancies: One
Limited to Current UA Employees: No
Contact Information for Candidates
Krissandra McNeill
klmcneill@email.arizona.edu
Open Date: 06/18/2019
Review Start Date: 07/01/2019
Open Until Filled: Yes
Special Instructions to Applicant
In your cover letter, please describe how your qualifications and experience are a good fit for this position.
Quick Link for Internal Postings: http://uacareers.com/postings/39221
Diversity Statement
At the University of Arizona, we value our inclusive climate because we know that diversity in experiences and perspectives is vital to advancing innovation, critical thinking, solving complex problems, and creating an inclusive academic community. As an Hispanic-serving institution, we translate these values into action by seeking individuals who have experience and expertise working with diverse students, colleagues, and constituencies. Because we seek a workforce with a wide range of perspectives and experiences, we provide equal employment opportunities to applicants and employees without regard to race, color, religion, sex, sexual orientation, gender identity, national origin, protected veteran status, or disability. As an Employer of National Service, we also welcome alumni of AmeriCorps, Peace Corps, and other national service programs and others who will help us advance our Inclusive Excellence initiative aimed at creating a university that values student, staff and faculty engagement in addressing issues of diversity and inclusiveness.