Digital Resources Professional -- Lone Star College -- Houston, TX
Submitted by

Amigos

on Mon, 2019-06-10 14:13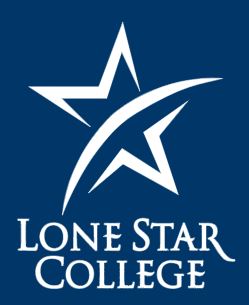 Lone Star College-University Park
Digital Resources Professional, Library #19000396
Position Summary:
The Digital Resource Professional's role encompasses the general area of learning facilitation by providing research assistance, information and digital literacy instruction, and reference services in a variety of modalities (in person, phone, chat, email, asynchronous and synchronous online, via the learning management system). Through ongoing professional development builds and maintains skills and subject expertise in the identification, evaluation, selection and specialized instruction of digital resources. Develops, coaches, and monitors part-time reference staff.
Job Functions:
Develops and implements innovative programming to support the learning needs of the students and faculty, including establishing and maintaining a synchronous/asynchronous online presence
Evaluates, recommends, introduces and maintains innovative technology to assist with student learning and success
Plans, designs and teaches research instruction incorporating information and digital literacy learning objectives
Provides class, group and individual research assistance for special assignments and research papers in a variety of formats – individual consultations, group/class instruction, embedded as a resource in face to face, hybrid and online courses
Instructs and assists students, faculty and community members in locating, evaluating and accessing the wide selection of digital resources in the library
Liaison with academic departments and individual faculty to provide support for student research
Liaison with academic departments and faculty to maintain and development a current and relevant digital collection that supports student learning and specific programs or courses
Design and maintain online research tutorials and guides
Coaches and develops others
Responsible for other reasonable related duties as assigned
Salary: $60,590
Required: Master's degree in Library Science/Information Science from an ALA-accredited institution, and at least 5 years recent related experience.
How to Apply: ALL APPLICANTS MUST APPLY ONLINE ONLY!
We will not accept application material received via fax, email, mail, or hand delivered.
Postings for part-time and adjunct positions are active for the academic year. By selecting the option
to receive notifications on your profile, you will begin receiving electronic communication regarding new opportunities with Lone Star College (LSC).
If selected for an interview, a recruiter will contact you by phone, or email to schedule an interview.
Lone Star College participates in the E-Verify program, under which Lone Star College provides the federal government with information from each new employee's Form I-9 to confirm that the employee is authorized to work in the United States.
More information on the E-Verify program is available at www.dhs.gov/E-Verify
Lone Star College is an EEO Employer. All positions are subject to a criminal background check.