Faculty Librarian Subject Specialist (STEM) -- University of Central Missouri -- Warrensburg, MO
Submitted by

Amigos

on Tue, 2019-04-23 10:53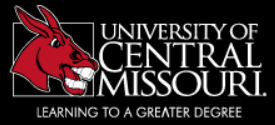 The James C Kirkpatrick Library of the University of Central Missouri invites applications for a 9-month, non-tenure-track faculty position at the Assistant Professor level to serve as liaison librarian to the university's STEM programs. The successful candidate will:
Teach the information literacy course Truth, Lies & Information Management or a comparable credit-bearing course.
Teach information literacy to students in assigned areas through embedded librarianship.
Initiate and maintain contacts with faculty members in assigned areas for the purpose of curriculum mapping, instructional development, and collection management.
Provide research consultations to the UCM community to support scholarship in a variety of contexts.
Create learning tools to connect students and faculty with the information they need.
Develop, present, and promote library workshops.
Manage collections in assigned areas in all formats including, but not limited to, the development of the collection, periodic review of collection content, and alignment of the collection to the UCM curriculum.
Coordinate library-related STEM program accreditation/re-accreditation reporting requirements as determined by the accrediting body, including gathering data, contributions to the written report and meeting with accreditors as needed.
Active engagement in UCM activities supporting students, faculty, scholarship, and university-wide governance (e.g. library groups, faculty senate committee or administrative committee participation).
Participate in library activities, operations, decision making, and governance as appropriate.
New graduates are encouraged to apply. Anticipated hire date is Aug. 1, 2019. Screening begins on 5/1/2019 and continues until filled.
For complete description and to apply: https://jobs.ucmo.edu
The University of Central Missouri is proud to be an AA/EEO/ADA employer. Women, minorities, disabled, and/or veterans are encouraged to apply.