Head of Cataloging and Metadata Services -- Stephen F. Austin State University -- Nacogdoches, TX
Submitted by

Amigos

on Mon, 2019-04-15 12:23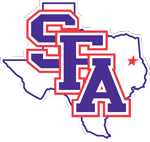 Title: Head of Cataloging and Metadata Services
The Stephen F. Austin State University Ralph W. Steen Library, located in Nacogdoches, Texas, is seeking a head of cataloging and metadata services for a 12-month, tenure-track faculty position. This position is responsible for directing the goals and assignments of staff members responsible for cataloging and metadata creation in MARC and other encoding schema for all collections, including collections in CONTENTdm, Digital Commons (institutional repository), and ArchivesSpace, and promotes a collaborative and cohesive work environment. This position reports to the director of the Steen Library.
Key responsibilities include:
manages cataloging and metadata workflows for all print and digital collections and the final preparation of materials added to the library collection; provides original cataloging as needed
directs bibliographic maintenance activities ensuring database quality and accuracy, including authority control and monitors progress on the impact on the online catalog
supports metadata development and contributes to content digitization workflow in various digital management systems, including CONTENTdm, Digital Commons and ArchivesSpace by providing expertise in descriptive and subject cataloging
keeps abreast of current standards and emerging technologies to effectively support the organization of, and access to, library resources
engages in research, scholarly, creative and service activities at levels that are appropriate to faculty rank and departmental tenure/merit criteria
provides leadership and oversight of departmental assessment and accountability activities related to the library and university strategic plans
collects data and writes reports for internal and external audiences, including the library annual report
participates in the selection, hiring, training, supervision and evaluation of departmental staff members in accordance with library and university policies; supports leadership and learning opportunities for departmental staff.
Education:
Required: Must hold a master's degree in library science from an American Library Association-accredited institution.
Preferred: Must have experience with Symphony ILS and other institutional repositories and digital management systems, such as Digital Commons, CONTENTdm and ArchivesSpace. Must have knowledge of the Dewey and Superintendent of Documents classification systems.
Experience: Three years of related experience is required, including experience with national bibliographic utilities, such as OCLC Connexion, integrated library systems, vendor cataloging services, authority control services and automated routines for bibliographic maintenance.
Librarian Rank: Minimum requirements listed are those of the Librarian II rank. Librarian rank is determined by level of experience, professional contributions to the academic and general communities through presentations at professional meetings, professional publications, and service to library organizations.
Salary is commensurate with experience.
To submit an application, visit https://careers.sfasu.edu/postings/4132.