Full-Time Genealogy Digitizing Liaison Associate -- Mid-Continent Public Library -- Independence, MO
Submitted by

Amigos

on Mon, 2019-04-15 09:55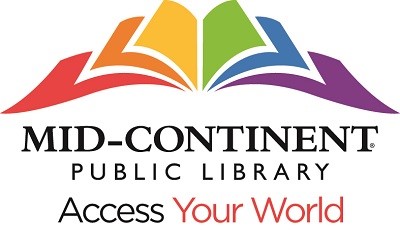 Position: Full-Time Genealogy Digitizing Liaison Associate - Midwest Genealogy Center
Location: Independence, MO
Job Id: 1137
# of Openings: 1
Apply here: https://www.mymcpl.org/library-information/working-with-MCPL/employment-...
This position will be open until April 23, 2019
Individuals who are successful in this position are warm and friendly. They enjoy building relationships with people and thrive in an ever-changing environment. They are passionate about providing exceptional customer service to all customers. They are team players and have their co-worker and organization's back. Learning about the organization and its products is exciting, and knowing that change will continue is part of the reason they want to work here. Working for the library gives them a sense of real community contribution. They inspire the best in the people around them.
This is a full-time, overtime non-exempt position with a schedule of 40 hours a week which includes some evenings and weekend shifts. The starting salary for this position is $30,791 per year plus benefits.
Reports to: Branch Management
Employee Expectations:
Models excellent customer service attitude and assists customers in a tactful and effective manner
Provides a proactive level of customer service and assists customers through various aspects of utilizing the library
Supports, promotes, implements, and makes decisions based on established Library policies, guidelines, and programs
Contributes positively to the efforts of the Library
Establishes and maintains supportive working relationships with internal and external customers
Knowledge and support of the principles of intellectual freedom including the Library Bill of Rights and the Freedom to Read statement
Meets expectations set forth in Non-Exempt Employee Expectations Document
Exhibits self-motivation in managing changing priorities
Negotiates for win-win solution
Exhibits characteristics of life-long learner in willingness to investigate new ideas
Essential Job Functions:
Acts as the liaison for the library between Familysearch Digitizers and the Midwest Genealogy Center
Assists in the creation and teaching of genealogy-specific classes
Assists customers in genealogy reference
Mentors Customer Service and Genealogy Reference Associates
Learns, embraces and demonstrate technology
Acts as a guide for customers in use of library and its resources
Recommends materials to customers, based on interests, needs and availability
Assists customers with library card accounts, including the receiving and recording of payments
Processes library materials for customer access
Ensures that library and its grounds are clean and orderly
Attends trainings off-site where transportation to another location in the service area will be expected
Uses creative techniques in displays to reach browsers who do not approach staff
Plans and creates eye-catching displays to break up the monotony of the stacks and draw customers into the collection
Opens and closes branch library
Manages behind the scenes responsibilities as assigned
Non-Essential Job Functions:
Shelves books and ensures accurate material placement
Attends meetings, conferences and workshops
Performs basic custodial duties, as needed
Assists with branch special programs or events
Required Skills:
Demonstrates knowledge and experience with genealogy resources
Uses effective verbal, written, and discreet communication
Performs duties requiring the exercise of professional skill, initiative and independent judgment
Successfully handles matters of conflict
Demonstrates proficiency in office productivity and other software
Exhibits knowledge of the Dewey Decimal System
Experience and Training:
High School Diploma or GED Required
Bachelor's degree preferred
2 years of relevant work experience required
Extensive experience with genealogy resources preferred
Essential Physical Abilities to be accomplished with or without reasonable accommodation are:
Clarity of speech and hearing which permits the employee to communicate effectively with the supervisor and other employees.
Vision which permits the employee to produce and review a wide variety of library materials, written correspondence, reports and related materials in both electronic and hard copy form.
Manual dexterity which permits the employee to operate a keyboard and any other assigned equipment to process library materials.
Personal mobility which permits the employee to monitor, supervise, and perform assigned library operations, and to attend Library district, community, and public meetings at various locations.
Lift up to 40 pounds, push and pull carts weighing up to 200 pounds, bend, stoop and reach shelving from floor level to 6 feet high, and stand or walk for at least 1 hour at a time.
Tolerance for dust and mold which permits the employee to work with books and other library materials as well as work in older buildings.
NOTE: This job description is not intended to be all-inclusive. Employee may perform other related duties as required to meet the ongoing needs of the organization.