Administrative Support Coordinator -- Mid-Continent Public Library -- Independence, MO
Submitted by

Amigos

on Mon, 2019-04-15 09:31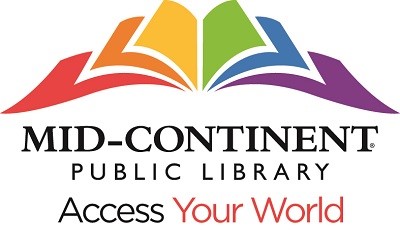 Position: Administrative Support Coordinator - Administrative Headquarters
Location: Independence, MO
Job Id: 1131
# of Openings: 1
Apply Here: https://www.mymcpl.org/library-information/working-with-MCPL/employment-...
This position will be posted until April 26, 2019
Position Overview:
The Administrative Support Coordinator is responsible for providing excellent customer service by assisting the Internal Communications Director in the creation of the Board Agenda and related activities, assisting the Senior Leadership Team with various clerical duties, and serving as the relief Receptionist at the Administrative Headquarters. This is a full-time, non-exempt position with a salary range of $33,871 - $47,418 plus benefits.
Reports to: Internal Communications Director
Employee Expectations
Supports, promotes, implements, and makes decisions based on established Library policies, guidelines, and programs
Knowledge and support of the principles of intellectual freedom including the Library Bill of Rights and the Freedom to Read statement
Models excellent customer service attitude and delivery, supporting a collaborative and inclusive workplace
Essential Job Functions:
Assists the Internal Communication team with preparation of documents for board and various meetings.
Sets up and prepares the Board Room for board meetings
Assists the Internal Communication Director with board meetings as needed.
Performs Receptionist duties when Receptionist is on break, absent or unavailable
Maintains the Internal Communication Department staff intranet page and related content of various pages.
Takes minutes for monthly meetings as assigned.
Performs office organization, clerical and administrative tasks for various Senior Administrative Departments as directed.
Requirements:
Proficiency in Microsoft Outlook, Microsoft Word, Microsoft Excel, and BoardDocs
Models excellent customer service attitude and delivery
Uses effective verbal, written, and discreet communication with management, coworkers, and the public
Exhibits self-motivation with the ability to prioritize, meet deadlines, and manage changing priorities.
Demonstratives excellent organizational and planning skills with ability to perform multiple tasks concurrently
Meets the public cordially
Learns the functions and organization of the Library
Understands and follows oral and written instructions
Must be able to work with frequent interruptions, able to prioritize and meet deadlines
Able to exercise strict confidentiality relations to administrative matters
Able to establish and maintain effective working relationships with other
Experience and Training:
High School Diploma/GED Required
Associate's Degree with coursework in business, communications or related subjects preferred
Demonstrated Intermediate proficiency with Microsoft Office software required
3 years experience as an Administrative Assistant or related position in a professional office environment
Working knowledge of BoardDocs software preferred
Experience in taking and transcribing dictation preferred
Essential Physical Abilities to be accomplished with or without reasonable accommodation are:
Sufficient clarity of speech and hearing which permits the incumbent to communicate effectively with all constituents
Sufficient vision which permits the incumbent to produce and review a wide variety of library materials, written correspondence, reports, and related materials in both electronic and hard copy form
Sufficient manual dexterity which permits the incumbent to operate a keyboard to prepare written correspondence, reports, and related materials
Sufficient personal mobility which permits the incumbent to access required materials, and to attend library district meetings at various locations
NOTE: This job description is not intended to be all-inclusive. Employee may perform other related duties as required to meet the ongoing needs of the organization