Library Director -- National Park College -- Hot Springs, AR
Submitted by

Amigos

on Mon, 2019-04-08 12:04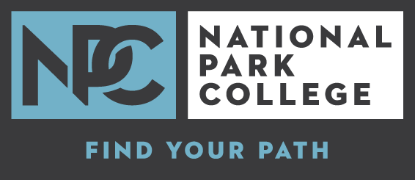 Job Description:
National Park College is seeking a dynamic and committed professional to serve as Library Director. This position provides leadership, planning, and administration of the NPC library programs and services in support of teaching and learning.
Duties:
The Library Director will provide strategic vision and leadership for the library and will develop library initiatives that enhance student learning both on-campus and online in collaboration with faculty and staff. The Director will build progressive collection development plans and integrate appropriate technologies into library services, as well as nurture an organizational culture of collegiality and service within the library and on campus. Leading all aspects of library administration (including long-term planning, budget development, personnel selection and supervision, outreach, facilities management, and ongoing assessment of library resources) will also be duties of the position. The Director will provide library and educational consulting on campus committees and projects, articulating process alternatives and outcomes. The Director reports directly to the Vice President for Academic Affairs.
Playing a key leadership role on campus, promoting library resources, applying new library and educational technologies, providing information literacy instruction, and assisting faculty with open educational resources and integration of digital content into the course management system will also be responsibilities.
The Director will also maintain currency with issues and trends in professional librarianship through participation in local, state, regional, and national associations and by developing an active network of peers who are resources for best practices and solutions.
Qualifications:
A Master of Library Science degree from an accredited institution.
Five or more years of experience in an academic library with progressive responsibilities.
Demonstrated skill in a wide range of technologies common to academic librarianship.
Demonstrated ability to work in a diverse community and demonstrated supervisory competence.
A strong understanding of new and developing trends in higher education.
Application Instructions:
For consideration, please submit a cover letter; resume or CV; a statement of professional philosophy; transcripts; and names, addresses, and telephone numbers of three professional references electronically to humanresources@np.edu.
Applications from qualified individuals will be guaranteed consideration if received by May 3, 2019, but will be accepted until the position is filled. First round applicants will be notified by early May, and on-campus visits for finalists will begin soon after that. The new Library Director will begin on July 1, 2019.
Deadline: 05/03/2019