System AV Manager -- Central Arkansas Library System -- Little Rock, AR
Submitted by

Amigos

on Wed, 2019-03-13 15:34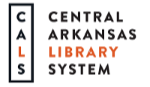 System AV Manager – Full-time public service position in Patron Services Department at the Main Library.
Responsibilities include maintenance of audio-visual collection, conducting training for new hires and existing staff, checking materials in and out, answering phones, registering patrons for library cards, some information searching and shelving. Good organizational skills and being detail oriented a must. Familiarity with technology, digital media, ability to do instructional assistance on devices, and excellent communication and customer service skills are required.
Familiarity with popular reading and entertainment materials desirable.
Some evenings and Saturdays required.
Pay starts at $25,256 plus benefits.
Send resume and application to: Mike Brooks, patronservicesjobs@cals.org by noon on March 27, 2019.