IT Specialist -- Central Arkansas Library System -- Little Rock, AR
Submitted by

Amigos

on Tue, 2019-02-12 13:53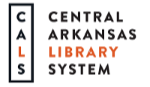 The Central Arkansas Library system is seeking a full-time IT Specialist. The IT Specialist is responsible for installation, preventative maintenance, and minor repair of all computers and their peripherals and miscellaneous office equipment throughout all of CALS branches.
In addition, the position performs on-call computer help desk duties for Library staff and patrons involving computer hardware, applications, and office equipment. It requires the ability to access, input, and retrieve data from the computer; ability to perform light to medium work without assistance; and the ability to communicate effectively.
Candidate must also have at least two years' experience in computer or technology-related services, valid AR driver's license, and ability to climb, kneel, crouch, crawl, and lift a minimum of 50 pounds. Salary starts at $16.96 and includes excellent benefits. Please submit application and resume to Dawn Perry at ITjobs@cals.org.
This position closes at noon on Monday, February 25.