Children's Programmer -- Central Arkanas Library System -- Sherwood, AR
Submitted by

Amigos

on Mon, 2018-10-29 15:00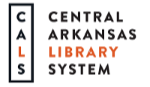 Full time public service position at Sanders Library (Sherwood, Ark.).
Seeking energetic, creative, team-oriented, detail-focused applicants with strong commitment to public service and the community.
Responsibilities include planning, publicizing, creating, presenting programs for babies, toddlers, pre-school, afterschool programs, STEAM, arts and crafts, Summer Reading clubs and other duties as assigned. Must be able to design printed and digital promotion materials for approval; work the public desk, answer patron questions, information search and shelve.
Familiarity with digital devices and resources, ability to do instructional assistance and excellent communication and customer service skills are required. Familiarity with children's literature and entertainment materials desired.
Some evenings and Saturdays are required.
Must have the ability to work with a diverse population of children and effectively provide customer service to a large number of children simultaneously.
Starting salary $24,024 plus excellent benefits.
Submit application and resume to: Ginann Swindle, sanderslibraryjobs@cals.org. This position will be opened until filled.
https://cals.org/job-opportunities/