Branch Manager -- Central Arkansas Library System -- Little Rock, AR
Submitted by

Amigos

on Wed, 2018-10-24 15:20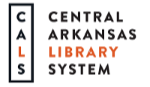 BRANCH MANAGER – The Central Arkansas Library System seeks a branch manager for the Roosevelt Thompson Library at 38 Rahling Circle, Little Rock, AR 72223. An ALA-accredited MLS, current work toward an MLS, or the equivalent of a four-year college degree plus three years related experience and/or training; and related management experience, or equivalent combination of education and experience is preferred.
Candidates must possess strong customer service skills and enthusiasm for working with a diverse population of all ages. Supervisory, leadership, and project management skills are required, along with an open-minded and progressive approach to library service. Strong local community involvement essential. Responsibilities include oversight of all daily library operations; hiring, training, supervision & evaluation of staff; cash handling; and scheduling. Previous supervisory experience is strongly preferred. Knowledge of electronic information services and library technology is essential.
Schedule will include some nights and weekends. Salary negotiable from $37,689/yr. plus outstanding benefits package. Application and resume to: adminjobs@cals.org with the subject line: Thompson branch manager. This position will be open until filled.